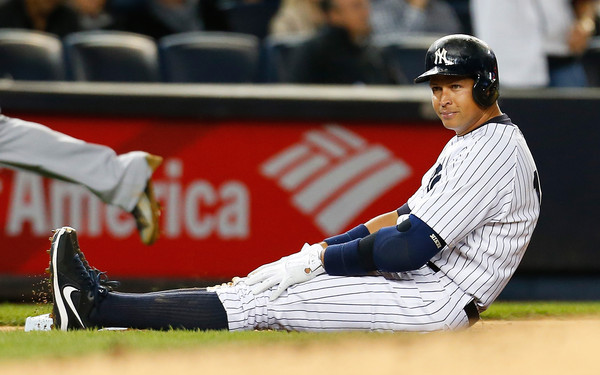 First place is on the line tonight! Well, not really. It's only April 27th. But still, the Yankees and Rays are currently tied atop the AL East with identical 11-8 records, so the winner of tonight's game will have sole possession of first place. The Yankees have not held sole possession of the top spot in the AL East since May 18th of last season, and even that was only a half-game lead. The last time they led by at least one full game was May 13th, 143 regular season games ago.
The Bombers swept the Rays in Tampa Bay last weekend and now the two teams are set to play in the Bronx. Fun fact: tonight will be the Rays' first outdoor game of the season. They've played their 19 games this year in Tropicana Field, Rogers Centre, and Marlins Park, which all have some sort of roof. Man, baseball indoors is drab. I'll happily trade a few rainouts each year for stadium with no roof. Here is the Rays' lineup and here is the Yankees' lineup:
It's a nice night for baseball in New York. A little cool and windy but nothing crazy. First pitch is scheduled for 7:05pm ET and you can watch on YES. Enjoy the game.
Awards!: Mark Teixeira was named the AL Player of the Week, MLB announced. He went 8-for-24 (.333) with five homers, four walks, and three strikeouts in seven games last week.