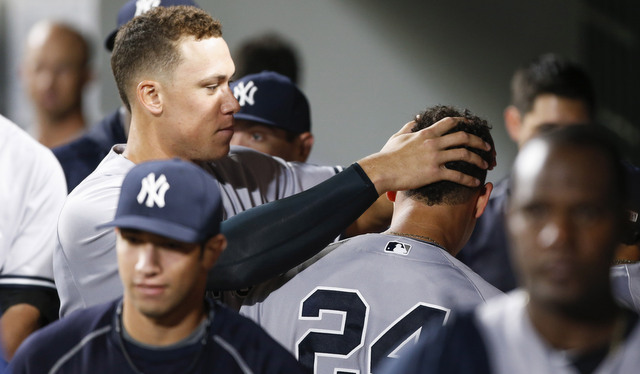 The Yankees are halfway through this crucial 12-game stretch against fellow wildcard contenders. They took two of three from both the Mariners and Orioles, yet it feels like they could have done more. Either way, winning those series was pretty much the bare minimum, and that is again the case this week. The Yankees have to at least win this series against the Royals to stay in the race. Here is the Royals' lineup and here is the Yankees' lineup:
The internet tells me it is warm and sticky in Kansas City, and there is also some rain in the forecast later tonight. Shouldn't be anything that interrupts the game unless they play extra innings. Tonight's game will begin at 8:15pm ET and you can watch on YES. Enjoy.
Awards Note: Once again, Sanchez is your AL Player of the Week. He is the first rookie in history to win it back-to-back weeks. Wild. He's also the first AL player to win it back-to-back weeks since Albert Belle in 1998. Sanchez having Belle's career sure would be fun, minus all the crazy guy stuff.