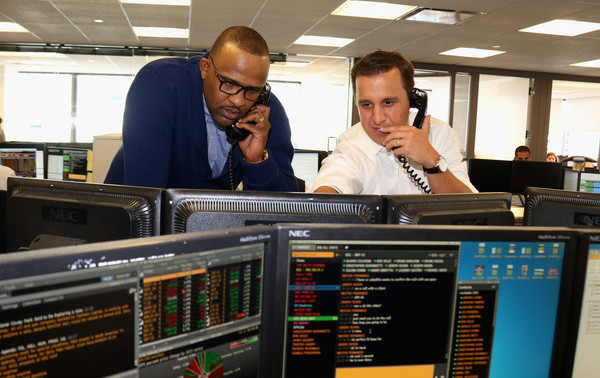 The Yankees and Blue Jays continue their ultra-important four-game series with a doubleheader this afternoon. It's a single-admission doubleheader too. One ticket gets you in the door for both games. Anyway, here are some miscellaneous links to help you pass the time before the first game.
Sabathia nominated for Marvin Miller Man of the Year award
CC Sabathia has been selected as the Yankees nominee for the 2015 Marvin Miller Man of the Year Award, the MLBPA announced. Each team nominates one player, who is selected by his teammates, for the award. Fans then vote for one finalist per division — the voting ends midnight tomorrow, by the way — and the players then vote for the winner. Here's the fan voting ballot.
The Marvin Miller Man of the Year award goes to the player "whose on-field performance and contributions to his community inspire others to higher levels of achievement." Mariano Rivera won the award in 2013. He's the only Yankees player to win it since it was created in 1997. Carlos Beltran was last year's nominee and was voted the AL East finalist. Just being nominated is an honor. Go vote for CC.
Betances will try new protective head gear next spring
Earlier this week, a representative from the MLBPA was in the Yankees clubhouse showing the pitchers new protective head gear, reports George King. This is not the head gear Alex Torres wears. It's something new. This model has some sort of ear flap designed to protect the temples.
"I will try it in Spring Training to see how it feels. Anything for protection," said Dellin Betances. Adam Warren, Luis Severino, and Justin Wilson also tried it on. The Yankees had a scare when Bryan Mitchell was hit in the face by a line drive a few weeks ago, and while a protective cap probably wouldn't have helped him, it was a reminder of how defenseless those guys are on the mound.
Yankees will travel 12th most miles in 2016
The 2016 regular season schedule was announced earlier this week, and, according to Baseball Savant, the Yankees will travel 35,252 miles next season. That's the 12th most in baseball. As usual, the Mariners will travel the most miles (47,704) while the Cubs will travel the fewest (24,271) in 2016. That has been the case for years and years and years. The M's are isolated up in the Pacific Northwest — their closest division rival is 800 miles away — while the Cubbies are centrally located. Their farthest division rival is 460 miles away. The Yankees are always in the middle of the miles traveled pack. They're a little higher than usual next season because they're making three West Coast trips, not two. Blah.