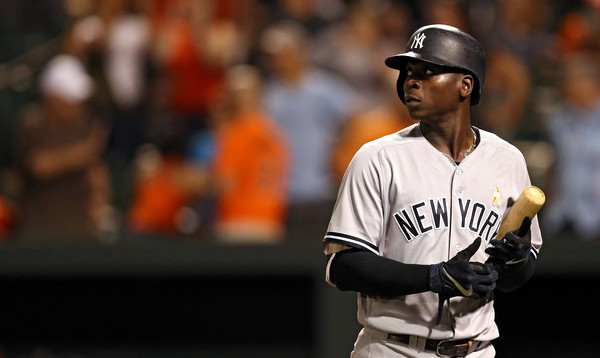 Last night's game was just one of those games. Every team has those throughout the season. You get blown out, the offense doesn't do much … it happens. That's baseball. Unfortunately the Yankees couldn't really afford a game like that. The loss to the Orioles combined with the Tigers' win means the Yankees are again 3.5 games back of Baltimore and Detroit for the second wildcard spot.
These next two games this weekend aren't must wins, but they are incredibly important and the Yankees need to take advantage of these head-to-head matchups against the O's. The easiest way to gain ground is to beat the team you're chasing yourself. The Yankees have a chance to do that this weekend. They dropped the ball last night. Now they have to do what they did in Kansas City and win the next two games. Here is the Orioles' lineup and here is the Yankees' lineup:
It's another cool and cloudy night in Baltimore, though there's no rain in the forecast, so that's good. Tonight's game will start a little after 7pm ET and you can watch on YES. Enjoy.
Awards Notes: Sanchez was named both the AL Rookie of the Month and AL Player of the Month for August. That's pretty cool. He's the first player to win both in the same month since Jose Abreu in July 2014. He's the first Yankee to be named Rookie of the Month since Robinson Cano (September 2005) and the first Yankee to be named Player of the Month since Curtis Granderson (August 2011).