The "best" of Hanley Ramirez in left field (AKA, why someone with .261/.305/.474, 19 HR, 46 RBI has -0.8 WAR) #RedSox pic.twitter.com/Yf0hr4gDZV

— Joon Lee (@iamjoonlee) July 22, 2015
Home sweet home. The Yankees are back in the Bronx following that long ten-game road trip, and tonight they open a six-game homestand with the first of three against the Red Sox. The Yankees are 6-3 against the BoSox this year. Boston took two of three at Yankee Stadium in the second series of the season way back in April. Lots has changed since then.
What Have The Red Sox Done Lately?
Gosh, the Red Sox are bad. I mean really bad. They did take two of three from the Rays at home this past weekend, but otherwise they've lost 12 of 17 games since the All-Star break, including eight in a row at one point. The Sawx are 47-59 with a -65 run differential overall. They're 13 games behind the Yankees in the AL East. Remember that series at Fenway Park right before the break? The Red Sox could have climbed to within 2.5 games of first place with a sweep. What a fall.
Offense & Defense
Overall, the Red Sox are averaging 4.21 runs per game with a team 95 wRC+, so their offense is nowhere close to what it was expected to be before the season. They are currently without OF Mookie Betts (concussion) and 2B Dustin Pedroia (hamstring), arguably their two best players. Neither is due to come off the DL this week. Also, 3B Pablo Sandoval (86 wRC+) is day-to-day after taking a pitch to the arm over the weekend.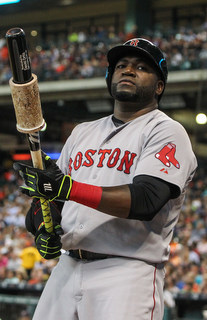 The big name in manager John Farrell's lineup is still DH David Ortiz (115 wRC+), who has been much better in recent weeks but is no longer the hitter he was the last few years. The same applies to 1B Mike Napoli (90 wRC+), who has always seemed to like hitting in the new Yankee Stadium. UTIL Brock Holt (109 wRC+) has done the opposite of Ortiz and Napoli — he started crazy hot and has cooled off. Boston's most effective hitter right now is SS Xander Bogaerts (108 wRC+), who hits for average (.319) and not much else (3.9 BB% and .096 ISO).
OF Hanley Ramirez (105 wRC+) is now joined by OF Jackie Bradley Jr. (14 wRC+ in limited time) and OF Rusney Castillo (71 wRC+ in limited time) in the outfield thanks to the Betts injury and the Shane Victorino trade. C Blake Swihart (66 wRC+) and C Ryan Hanigan (90 wRC+) are the catching tandem. The bench features IF Josh Rutledge (16 wRC+ in extremely limited time), UTIL Travis Shaw (214 wRC+ in extremely limited time), and OF Alejandro De Aza (132 wRC+).
The Red Sox defense isn't particularly strong. Bradley is excellent in center, Castillo and De Aza are good in the corners, and Bogaerts and Holt are reliable on the middle infield. Sandoval and Hanley have been disasters. Ramirez is probably the worst defensive outfielder I have ever seen, and Sandoval's mobility seems to be gone. Napoli is fine at first. Swihart and Hanigan have both been average-ish at throwing out runners. StatCorner says Hanigan is an above-average pitch-framer, Swihart about average. Hit it to Hanley.
Pitching Matchups
Tuesday (7pm ET): RHP Masahiro Tanaka (vs. BOS) vs. LHP Henry Owens (MLB Debut)
This start was supposed to go to Rick Porcello, who is having a miserable season (5.81 ERA and 4.66 FIP). He was just placed on the DL with a triceps issue over the weekend, however. Owens, 23, will make his big league debut tonight instead. He has a 3.16 ERA (3.68 FIP) in 122.1 Triple-A innings this season with a good strikeout rate (20.6%) and a few too many walks (11.2%). It's worth noting Owens has a 40.7% ground ball rate in Triple-A, which is unusually low for a top pitching prospect. (Phil Hughes had a 60%+ grounder rate in the minors, for example.) Baseball America ranked Owens as the 44th best prospect in baseball before the season and said he works in the 89-92 mph range with his fastball, backing it up with a great changeup and an improving curveball. Owens walks a fine line — he has to get ahead with his average fastball to set up that changeup, but his fastball command is not great. The Yankees could find themselves in lots of hitter's counts tonight if they're patient and Owens shows some first start jitters.
Wednesday (7pm ET): RHP Luis Severino (MLB Debut!) vs. RHP Steven Wright (vs. NYY)
Woooo Severino! The Yankees will call up their top pitching prospect to make his big league debut tomorrow night. That'll be fun. Wright, on the other hand, is a 30-year-old knuckleballer with a 4.53 ERA (5.23 FIP) in 59.2 innings covering seven starts and seven relief appearances this year. Like most knuckleballers, he has a low strikeout rate (15.2%), a low ground ball rate (43.0%), and a sky high home run rate (1.66 HR/9). His walk rate (7.8%) is pretty good considering the entire point of throwing a knuckleball is creating unpredictable break. Wright's platoon split is relatively small (.338 vs. .315 wOBA in favor of righties) and he throws his knuckler in the low-70s. He throws the pitch over 90% of the time. The rest of the time he throws the requisite show-me low-80s fastball. The Yankees did see Wright earlier this year — he allowed two runs in five innings in that 19-inning game way back in April.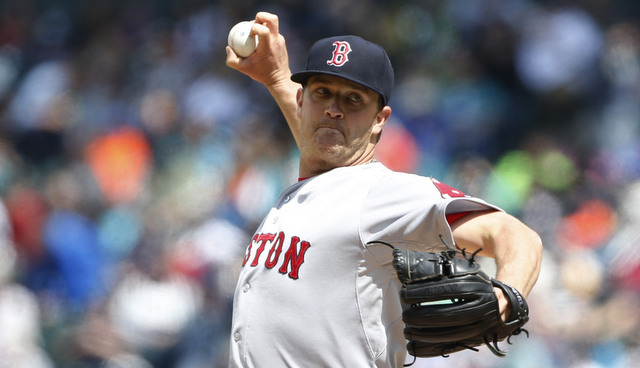 Thursday (7pm ET): LHP CC Sabathia (vs. BOS) vs. LHP Eduardo Rodriguez (vs. NYY)
Rodriguez, 22, has a 4.34 ERA (4.14 FIP) in 12 starts and 66.1 innings since being called up a few weeks ago, which is a nice little reminder Severino isn't guaranteed to dominate right away just because he has great minor league numbers. Rodriguez has very average peripherals (20.1 K%, 8.6 BB%, 42.1 GB%, 1.09 HR/9) and has been more effective against righties (.294 wOBA) than lefties (.329 wOBA). He's a three-pitch pitcher, using his mid-90s four-seamer a ton, more than 70% of the time. Mid-80s changeups and sliders are Rodriguez's other two offerings. The Yankees saw the young southpaw right before the All-Star break, scoring two runs in 6.2 innings.
Bullpen Status
I was surprised to see the Red Sox hold on to closer RHP Koji Uehara (2.33 ERA/2.33 FIP) at the trade deadline, but I guess no one is eager to pick up a 40-year-old reliever owed $9M next year. RHP Junichi Tazawa (2.93/2.41) is Uehara's primary setup man and has had a rough few weeks of late. At this point LHP Craig Breslow (3.24/5.12) is Farrell's go-to matchup southpaw.
The rest of Boston's bullpen includes RHP Alexi Ogando (3.88/5.33), RHP Robbie Ross (3.98/4.07), RHP Ryan Cook (10.38/3.77 in very limited time), and noted farter RHP Jean Machi (5.20/4.49). The Red Sox had an off-day yesterday, so their bullpen is as fresh as can be in early-August. The Yankees were off yesterday as well, but check out our Bullpen Workload page anyway. Then head over to Over The Monster for the latest and greatest on the BoSox.
(Video via @iamjoonlee)