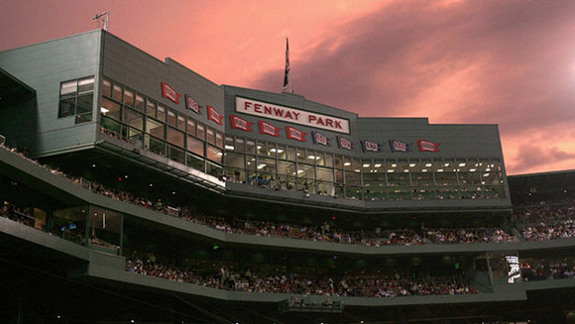 The Yankees just swept the last place caliber Braves — Atlanta is in third place because the Marlins and Phillies are even worse, but that's a last place roster, right? — and now they're in Boston for a three-game set against the actually in last place Red Sox. The Bombers are 8-5 against the BoSox this season, including 5-1 at Fenway Park.
What Have The Red Sox Done Lately?
The Red Sox were just in New York for a three-game series with the Mets. They lost yesterday but won two of three in the series. The BoSox have won eight of their last dozen games overall, so they're on a decent little late-season run at the moment. They're still 60-70 with a -38 run differential, however.
Offense & Defense
Depending on your choice of metric, the Red Sox have been either an above-average offense team (4.53 runs per game) or a below-average offensive team (98 wRC+) this season. They've been much better in the second half (5.20 runs per game) and especially in August (6.04 runs per game). Boston is without 2B Dustin Pedroia (hamstring) and C Christian Vazquez (elbow) long-term, and both OF Hanley Ramirez (91 wRC+) and C Ryan Hanigan (92 wRC+) are day-to-day with shoulder and calf problems, respectively.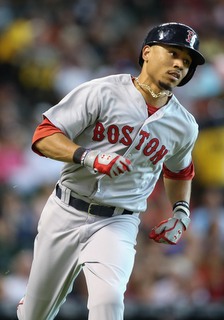 Manager John Farrell is currently away from the team receiving treatment for stage 1 lymphoma, so bench coach Torey Lovullo is serving as the interim manager the rest of the season. Lovullo's lineup is still built around DH David Ortiz (128 wRC+), who has picked it up of late and is only six home runs away from 500 for his career. OF Mookie Betts (105 wRC+) and SS Xander Bogaerts (104 wRC+) have both had good seasons, and UTIL Brock Holt (104 wRC+) has cooled down considerably following his hot start.
OF Jackie Bradley Jr. (135 wRC+ in limited time) and OF Rusney Castillo (106 wRC+ in limited time) are currently flanking Betts while Hanley is out. OF Alejandro De Aza (102 wRC+) will see some platoon action as well. C Blake Swihart (92 wRC+) and 1B Travis Shaw (150 wRC+ in limited time) are getting lots of playing time right now because the Red Sox are pretty much out of it, so they might as well play the young guys. 3B Pablo Sandoval (84 wRC+) has been a massive disappointment and IF Josh Rutledge (105 wRC+ in very limited time) is the backup infielder.
The Red Sox do their best defensive work in the outfield, especially when Hanley sits in favor of Rusney or Bradley. The non-Hanley outfield features three above-average glovemen. Hanley is a total disaster though. Worst defensive outfielder I've ever seen. Sandoval has lost a lot of mobility at third. Bogaerts and Holt are solid up the middle and Shaw's fine at first. Hanigan is a very good defensive catcher but you can run on Swihart (29% caught stealing rate). So I guess that all makes the Red Sox a good defensive club overall.
Pitching Matchups
Monday (7pm ET): RHP Ivan Nova (vs. BOS) vs. LHP Eduardo Rodriguez (vs. NYY)
Rodriguez, 22, came over from the Orioles in the Andrew Miller trade last year, and is part of Boston's seemingly never-ending pipeline of pitching prospects who lack an out pitch. His 17.7% strikeout rate and 7.4% swing-and-miss rate are both below the league average. Anyway, Rodriguez has a 4.39 ERA (4.29 FIP) in 16 starts and 92.1 innings with that below-average strikeout rate as well as an above-average walk rate (6.9%), an average grounder rate (45.8%), and a below-average homer rate (1.17 HR/9). Weirdly, lefties (.388 wOBA) have hit him way harder than righties (.286 wOBA) early in his MLB career. Rodriguez has a big fastball, sitting mid-90s with his four-seamer and backing it up with mid-80s sliders and changeups. He uses the slider against lefties and the changeup against righties. The Yankees have seen Rodriguez twice this season, scoring two runs in 6.1 innings in July and two runs in seven innings in August.
Tuesday (7pm ET): RHP Michael Pineda (vs. BOS) vs. RHP Rick Porcello (vs. NYY)
Boy, this has not been a good season for the usually reliable Porcello, who has a 5.47 ERA (4.52 FIP) in 21 starts and 121.2 innings. His four-year, $82.5M extension doesn't kick in until next season either. The 26-year-old from New Jersey recently missed four weeks with a triceps issue and has made one start since coming off the DL, tossing seven scoreless against the White Sox last time out. His strikeout (18.4%), grounder (43.4%), and homer (1.48 HR/9) numbers are all below-average, though his walk rate (5.1%) is quite good. Lefties (.373 wOBA) have smacked Porcello around this year. Righties too (.324 wOBA), just not as much. Porcello operates with low-90s two and four-seamers, using them to set up his mid-80s slider, low-80s changeup, and mid-70s curveball. The curve is his go-to secondary pitch, but he does use them all fairly regularly. Believe it or not, the Yankees have not faced Porcello at all this season. Not once.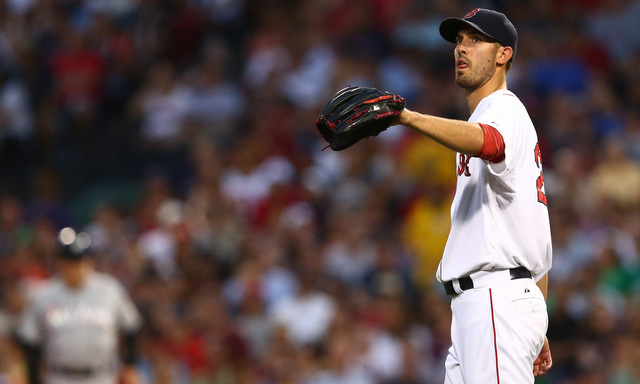 Wednesday (4pm ET): RHP Masahiro Tanaka (vs. BOS) vs. LHP Henry Owens (vs. NYY)
The 23-year-old Owens made his MLB debut against the Yankees a few weeks ago, and he now has a 4.03 ERA (4.19 FIP) in five starts and 29 innings. His strikeout rate (22.0%) is pretty good, but he walks too many (8.9%), doesn't get enough grounders (31.0%), and doesn't keep the ball in the park (1.24 HR/9). Lefties (.348 wOBA) have been more successful against Owens than righties (.308 wOBA) so far, but I'd ignore that entirely. He's faced 22 left-handed batters as a big leaguer. That's nothing. Owens has averaged 89.6 mph with his four-seamer according to PitchFX. An upper-70s changeup is his top secondary pitch, though he also uses mid-70s sliders and low-70s curveballs. Not a power arm, this one. The Yankees scored three runs in five innings against Owens in his big league debut.
Bullpen Status
Lovullo's bullpen is not good and it hasn't been good all season. As a unit, these guys have a 4.53 ERA (4.20 FIP) overall, and they're currently without closer RHP Koji Uehara, who broke his wrist a few weeks ago when he was hit by a comebacker. RHP Jean Machi (5.21 ERA/4.45 FIP) is now closing with RHP Junichi Tazawa (3.79/3.04) setting up.
LHP Tommy Layne (4.14/3.75) is Lovullo's go-to matchup lefty. LHP Craig Breslow (4.25/5.17), RHP Alexi Ogando (3.83/5.64), RHP Heath Hembree (4.85/4.50 in limited time), and LHP Robbie Ross Jr. (3.93/3.89) fill out the rest of the bullpen. I'm sure Boston will call up a bunch of extra arms when rosters expand Tuesday. Ross and Hembree both pitched yesterday, otherwise their bullpen is pretty fresh. Head over to our Bullpen Workload page for the status of Joe Girardi's bullpen, then head over to Over The Monster for the latest and greatest on the BoSox.