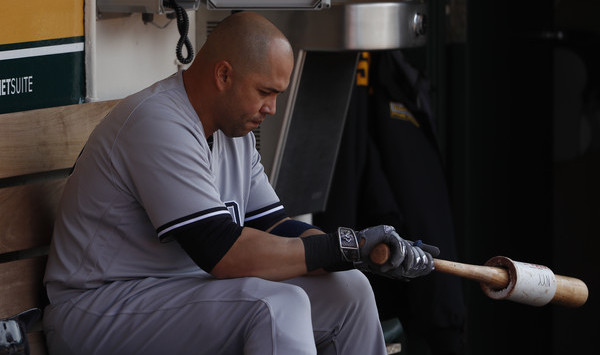 There are now less than 30 hours until the 2016 non-waiver trade deadline. The Yankees dealt Aroldis Chapman to the Cubs earlier this week, and, in case you missed it earlier this morning, they agreed to trade Andrew Miller to the Indians for four prospects. The Yankees are officially on #TeamSell. What a world.
Yet again, we're going to keep track of the day's trade rumblings right here, in this one post. I'm going to be busy most of the day, but I'll do my best to update things in a timely manner. Here are Saturday's rumors and here is all of today's news. All time stamps are ET.
Reminder before you comment: Your trade proposal sucks.