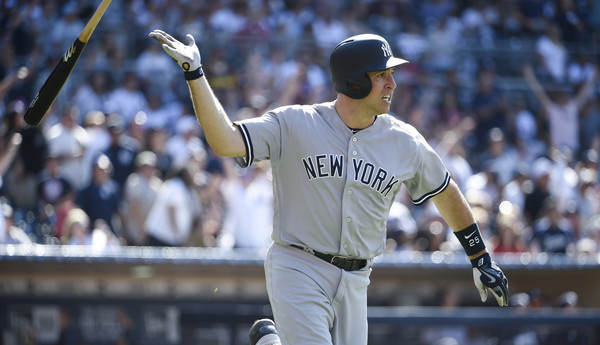 The first half of the 2016 season is in the books, and it did not go well for the Yankees. They're 40-41 on the season, which means they have to go 47-34 the rest of the way to match last year's record. That's a 94-win pace for half a season. Are these Yankees capable of that? Never say never, but I find it tough to believe. Hopefully the second half brings a little a lot more success. Here is the White Sox's lineup and here is the Yankees' lineup:
CF Jacoby Ellsbury
LF Brett Gardner
DH Carlos Beltran
C Brian McCann
2B Starlin Castro
SS Didi Gregorius
3B Chase Headley
RF Aaron Hicks
1B Rob Refsnyder
LHP CC Sabathia
It's cool and cloudy in Chicago this afternoon, and there is some rain in the forecast, though it looks like it'll hold off until later tonight. It shouldn't be a problem for the game. This afternoon's series opener will begin at 2:10pm ET and you can watch on YES. Enjoy.
Injury Update: Carlos Beltran (hamstring) is not yet return to return to the outfield. Joe Girardi said there's a chance he won't play the field at all this series … Mark Teixeira had the day off because the Yankees are trying to manage his knee. He's not hurt, it's just part of their plan to get him off his feet a little more often.
Bullpen Update: Nathan Eovaldi is available in relief and will be the seventh and eighth inning guy today, Girardi said. It's his throw day and the bullpen is worn out. Chad Green is going to start in Eovaldi's place Friday and they'll determine when Eovaldi will make his next start based on his usage this afternoon. Girardi said the move to the bullpen is only temporary.