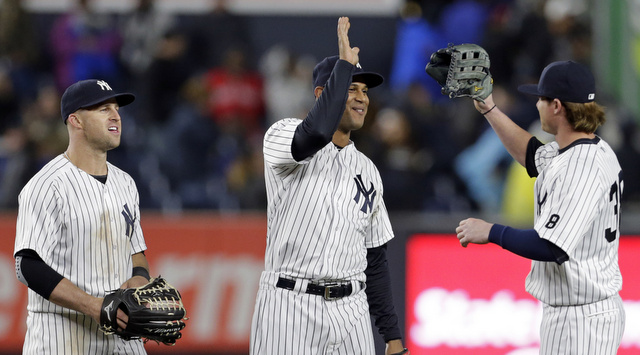 The Yankees never seem to win an easy game these days, and last night's win was easily the biggest nail-biter of the season. Between injuries and workloads, the team is pretty short-handed today. Jacoby Ellsbury (hip) is banged up, Alex Rodriguez (hamstring) and CC Sabathia (groin) are on the DL, and neither Dellin Betances nor Andrew Miller is available because they're pitched so much lately.
It's a long season and inevitably you're going to run into games like this along the way. No one is going to feel bad for the Yankees. All they can do is grind it out and figure out a way to win. They've won two of their last three, you know. That's good. It's something positive to build on. Here is the Red Sox's lineup and here is the Yankees' lineup:
It's another cloudy and cool day in New York. At least it's not raining though. This afternoon's game will begin at 1:05pm ET and you can watch on YES. Enjoy.
Injury Update: Ellsbury is still on the active roster but is expected to miss a few days. He doesn't need a DL stint though … Sabathia played catch today and said he feels pretty good. He hopes he'll be able to be activated after the 15 days and doesn't think he'll need a rehab start.