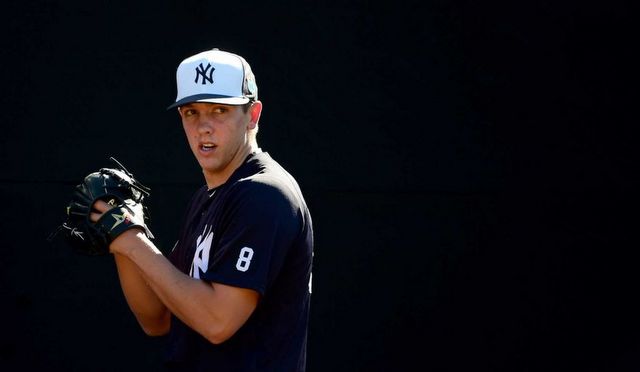 According to the Twitter feed of minor league lefty Josh Rogers, the Yankees are calling up right-hander Chad Green on Saturday. (Here's a screen grab in case the tweet gets deleted.) Green was scheduled to start for Triple-A Scranton tomorrow, so he'll be available to throw a ton of innings in long relief, if necessary.
Green, 24, came over from the Tigers in the Justin Wilson trade over the winter. He has a 1.22 ERA (2.11 FIP) in seven starts and 37 innings for the RailRiders this year. Green has three pitches: low-90s sinker as well as a slider and splitter. He was in big league camp as a non-roster player this year.
It's entirely possible Green will be one of two call-ups tomorrow. The Yankees are going to place Luis Severino on the DL, allowing them to bring Tyler Olson back. They could also send Nick Goody down for Green after Goody threw 3.1 innings tonight. Or they could keep it simple and call up Green to replace Severino. We'll see.
The Yankees will have to make room on the 40-man roster for Green, but that's no big deal. Greg Bird, Bryan Mitchell, and Mason Williams are all 60-day DL candidates. Green would have been Rule 5 Draft eligible after the season.