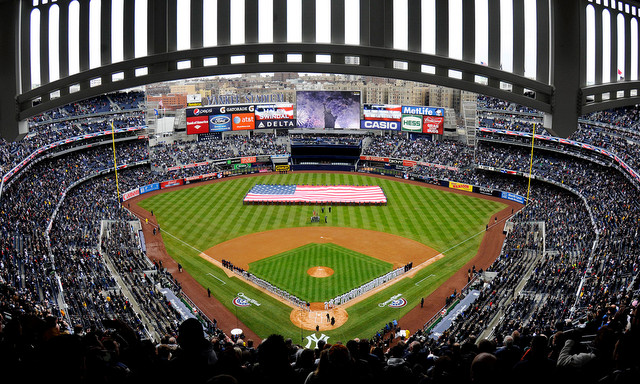 Happy Fourth of July weekend, everyone! Hope you're celebrating and will be celebrating safely with friends, family, and baseball. What's on your mind, baseball wise, as the calendar has flipped to July? Here's what's on mine.
The State of the Union
It would be an overstatement to call the state of the Yankees precarious at this point, even if that's the first word that comes to mind after two weeks of bullpen disasters and a slide out of first place. The team is still in the lead for the first wild card and, frankly, I never expected this group to be here when the season was about to start.
I've heard and seen talk of adjusting expectations and that at this point, a lack of playoffs would be a severe disappointment for this edition of the Yankees, but there's a part of me that's hesitant to agree with that. Would I be bummed if this team missed the playoffs? Definitely. Maybe. They've mashed and played better than expected; the playoffs would be a great reward for that. But from the outset, this year was about developing the young players; Greg Bird notwithstanding, this year has been a success for that as Aaron Judge, Gary Sanchez, and Jordan Montgomery have flourished in staring roles for the team, with Chad Green emerging as a reliable bullpen option to boot. Hopefully Clint Frazier's big night last night is a sign of more success for 2017.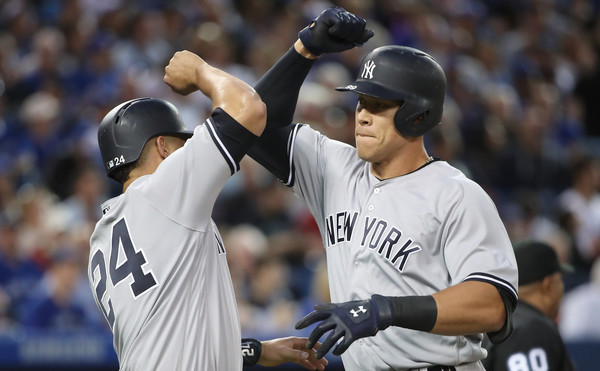 The All Stars
Aaron Judge leads the AL in All Star votes. Gary Sanchez is having the best overall season of any AL catcher, though Salvador Perez of the Royals is leading the vote behind the plate. Still, it's hard to say both of the Yankees' youngsters won't be All Stars. As I've matured as a fan, I've longed for my favorite team's players to skip the All Star Game, opting for rest and rehab, rather than strain in an exhibition. But this year, it's different. Though both have played in the Futures Game, this is likely to be the first (of many) All Star appearances for both players. That makes it special. And on top of that, they deserve it. As they say, you always remember your first and both Judge and El Gary should be proud to represent the Yankees at the game.
On that note, there's another reason–a less important one–for Judge and Sanchez to play in the game. It signals to the league as a whole that the future is now for the Yankees, that they're reloading and retooling, not rebuilding. Judge and Sanchez are going to be an important part of returning the Yankees to dominance. That's obviously a good thing for us as Yankee fans, but isn't it just as easy to argue that they represent something more important to baseball as a whole? People, silly people, really, love to root against the Yankees. They love for the Yankees to be the heel. For the last few years, the team has been so mediocre that they bordered on irrelevance and I'd imagine hating them was hard. Everyone loves a villain and the Yankees are poised to be that once again.
Also, Aaron, if you're reading this, please participate in the Home Run Derby. Please.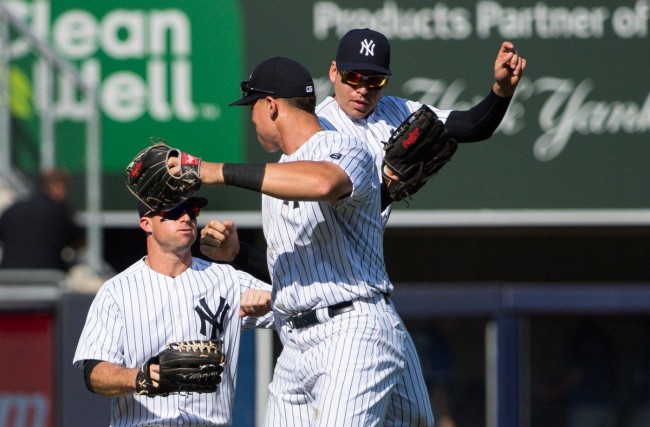 A Good Problem to Have?
With Clint Frazier joining the big league team, the Yankees have four outfielders they'd want to start for only three positions. Barring MLB letting them play four outfielders and bat ten men like slow pitch softball, someone is going to need to sit every night. Well, not exactly. With Matt Holliday out with a viral infection–let's hope he's not patient zero of some apocalyptic nightmare disease–one of the four can DH each night for the time being. That keeps everyone fresh and keeps bats in the lineup. As a plus, all four guys are good enough defensively that it won't cost them. When Holliday comes back, there may be an issue. There definitely will be when Aaron Hicks returns. This, however, is a great logjam to have and I'm sure it'll work itself out in time.