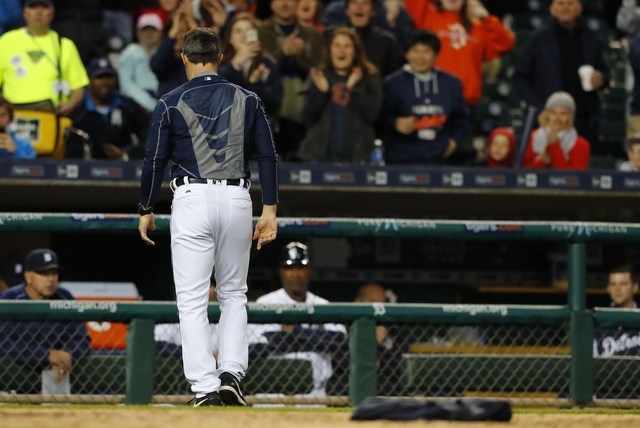 The Yankees can finally see the light at the end of the tunnel. This brutal 40 games in 41 days stretch will be over following this three-game weekend set with the Tigers. After that the Yankees will have three off-days in the next week and a half. These two teams played two games in April and a makeup game last week. They split the April games and the Yankees won the makeup.
What Have They Done Lately?
Following that makeup game loss to the Yankees last week, the Tigers rattled off five straight wins before losing to the Blue Jays on Wednesday. They've won six of their last eight games overall. Detroit is 30-29 with a +3 run differential on the season overall. They're still right in the thick of the AL Central race though.
Offense & Defense
When these teams met last week, the Tigers were averaging 4.44 runs per game with a team 103 wRC+. They've since gone on a tear and upped their averages to 4.66 runs per game with a team 106 wRC+. That's a lot of improvement in only a short period of time. Thirty-eight runs in six games will do that, I guess. Detroit's only injured position player is CF Cameron Maybin (173 wRC+), who is nursing a sore wrist. He's day-to-day and could be back in the lineup as soon as tonight.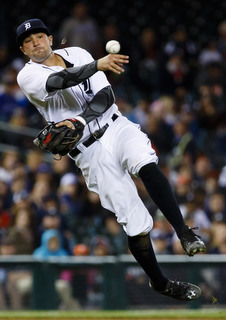 Tigers skipper Brad Ausmus tends to stick with a set lineup. 2B Ian Kinsler (140 wRC+) leads off while 1B Miguel Cabrera (142 wRC+) and DH Victor Martinez (149 wRC+) bat third and fourth. Lately Maybin has been hitting second with RF J.D. Martinez (121 wRC+) and 3B Nick Castellanos (140 wRC+) hitting fifth and sixth. That middle of the lineup is pretty scary, especially now that Castellanos seems to be breaking out as a legitimate power hitter.
LF Justin Upton (64 wRC+) is having a pretty terrible year so far and now finds himself hitting seventh. Ouch. C James McCann (42 wRC+) and SS Jose Iglesias (59 wRC+) bat eighth and ninth. That's the typical Detroit lineup. Ausmus doesn't really mess around with platoons. C Jarrod Saltalamacchia (101 wRC+), IF Andrew Romine (34 wRC+), and UTIL Mike Aviles (36 wRC+) are the team's three bench players. They're carrying eight relievers like so many other clubs these days.
Defensively, the Tigers are pretty strong up the middle with Maybin, Iglesias, and Kinsler. McCann is an exceptional thrower behind the plate; he's thrown out eleven of 21 base-stealers this year (52%) and 39 of 94 in his career (41%). He shuts the running game right down. Upton and Martinez are liabilities in the outfield corners and so is Castellanos at third base. Cabrera is good around the bag at first. Not much range, but he can pick it.
Pitching Matchups
Friday (7:05pm ET): LHP CC Sabathia (vs. DET) vs. RHP Mike Pelfrey (vs. NYY)
The Tigers gave the 32-year-old Pelfrey a two-year deal worth $16M over the winter, so his rotation spot is secure despite a 4.76 ERA (5.47 FIP) in eleven starts and 58.2 innings. He's currently running a career low strikeout rate (12.0%) and his highest walk rate (8.6%) since becoming a full-time starter with the Mets back in the day. That's … not a good combination at all. Pelfrey does get grounders (48.6%), but when he makes a mistake, it tends to leave the park (1.53 HR/9). He's been getting hammered by both righties and lefties too. Big Pelf has a sinker right around 94 mph and he throws it a lot, nearly 70% of the time. A low-80s splitter is his main secondary pitch. Pelfrey will also throw a handful of sliders and curves per start. The Yankees tagged him for six runs (though only two earned) in 3.2 innings back in April.
Saturday (7:15pm ET): RHP Masahiro Tanaka (vs. DET) vs. RHP Justin Verlander (vs. NYY)
Verlander, 33, is finally starting to come around following a rough start to the season. I said I expected a big bounceback season and gosh, did I look silly for a while there. Verlander has a 3.97 ERA (3.45 FIP) in 12 starts and 79.1 innings overall, but over his last six starts he has a 2.01 ERA (2.47 FIP) in 44.2 innings. His strikeout (26.7%) and walk (7.2%) rates are quite good, and, as usual, Verlander isn't getting any ground balls (33.7%). He's always been a pop-up pitcher, not a fly ball pitcher. Home runs (1.13 HR/9) have been a bit of an issue, and he has a reverse split this year that is right in line with the last few years. Stacking the lineup with lefties against Verlander isn't such a good idea. These days Verlander operates with a mid-90s fastball that will top out around 98 mph. His days of throwing 100 mph all the time are pretty much over. In fact, PitchFX says Verlander's last 100+ mph pitch came in September 2013. A nasty upper-70s curveball and equally nasty mid-80s changeup are his two secondary pitches. The Yankees did not see Verlander either in April or in the makeup game last week.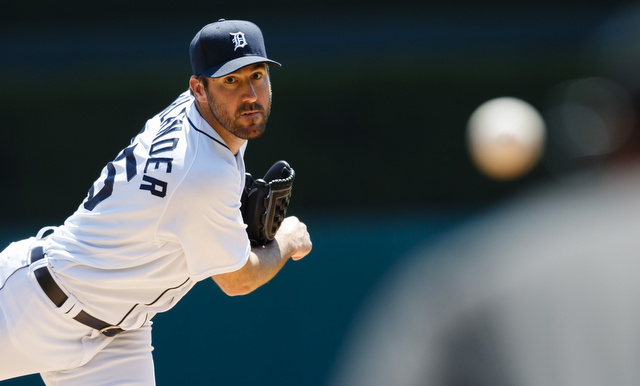 Sunday (2:05pm ET): RHP Michael Pineda (vs. DET) vs. RHP Michael Fulmer (No vs. NYY)
The Tigers picked up the 23-year-old Fulmer from the Mets in the Yoenis Cespedes trade last year. (Luis Cessa was the other player in the deal.) He made his big league debut a few weeks ago and his pitched well enough to keep a rotation spot. More than well enough, really: 2.83 ERA (3.50 FIP) in eight starts and 47.2 innings with 25.1% strikeouts, 8.2% walks, 50.4% grounders, and 0.94 HR/9. Fulmer has allowed one run total in his last four starts — he brings a 22-inning scoreless streak into this start — and early on righties have hit him harder than lefties. He throws both his four-seamer and sinker in the mid-90s, and his main secondary pitch is a hard upper-80s slider. Fulmer also throws a mid-80s changeup. He has some serious power stuff, like most pitchers to come out of the Mets organization these days. The Yankees didn't see Fulmer in the makeup game last week and he was still in the minors when these teams met in April.
Bullpen Status
Death, taxes, and the Tigers bullpen being shaky as hell. Ausmus' relief crew has the fourth highest ERA (4.37) in baseball despite a middle of the road FIP (3.75). Detroit's bullpen is similar to the Yankees' bullpen in that it's top heavy. The end-game relievers are pretty good. Everyone else? Eek. Here's their relief crew:
Closer: RHP Francisco Rodriguez (3.38/3.45)
Setup: LHP Justin Wilson (3.42/1.39), RHP Alex Wilson (4.91/3.67)
Middle: LHP Blaine Hardy (1.86/4.46), RHP Mark Lowe (8.05/6.49), RHP Bobby Parnell (6.75/4.99), RHP Shane Greene (5.50/3.06)
Long: RHP Anibal Sanchez (6.30/6.04)
Green missed several weeks with a blister and has been pitching in relief since returning. He's made three relief appearances and Ausmus has used him in important spots: seventh inning with a one-run lead, eighth inning with a three-run lead, and sixth inning with a one-run deficit. Seems like Greene may end up spending a lot of time in the bullpen even with Pelfrey getting blasted every five days.
The Wilsons are Ausmus' setup men and he uses Justin in the biggest spots of the game. He doesn't have assigned innings and he knows Wilson can get both righties and lefties out. K-Rod is the Proven Closer™. Sanchez lost his rotation spot to Fulmer not too long ago and it doesn't seem like he will get it back anytime soon.
The Tigers had an off-day yesterday, so their bullpen is pretty fresh. Head on over to our Bullpen Workload page for the status of Joe Girardi's relievers.