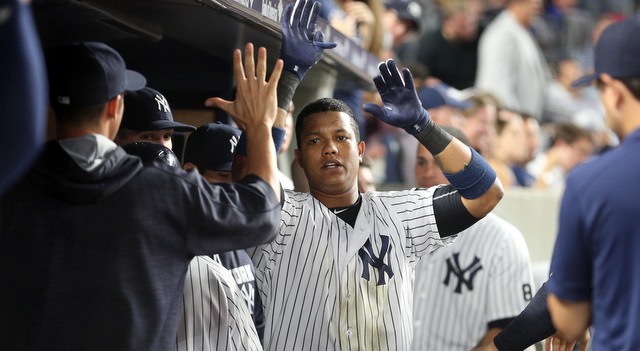 Including tonight, the Yankees have 19 games remaining this season. The current standings indicate it'll take 88 wins to get the second wildcard spot, so the Yankees have to go 12-7 from here on out to get there. That doesn't seem too bad! They're 13-6 in their last 19 games, after all. Doable. Very doable.
That's all well and good, but the Yankees are going to face the best pitcher on the planet tomorrow, then they're going out on an eleven-game, three-city road trip. That is: daunting. Tonight's game is pretty important, especially on the heels of those last two losses. Here is the Dodgers' lineup and here is the Yankees' lineup:
CF Brett Gardner
LF Rob Refsnyder
DH Gary Sanchez
2B Starlin Castro
1B Mark Teixeira
C Brian McCann
3B Chase Headley
RF Aaron Judge
SS Ronald Torreyes
LHP CC Sabathia
The weather is perfect again in New York today. A little warmer than yesterday, otherwise pretty much the same. Great night for an important late-season ballgame. Tonight's game will begin at 7:05pm ET and you can watch on YES locally and MLB Network nationally.
Injury Update: Didi Gregorius took ground balls and hit in the batting cage today, and is available off the bench if necessary. He's feeling better but is still a little beat up. Gregorius has been hit by some pitches and taken a few foul balls to the legs the last two weeks or so.