Looking back on my sports day yesterday, I'm realizing it was fraught with disaster-potential. In the afternoon, Jacoby Ellsbury left the game after being plunked in the right wrist. Later last night, my UConn Huskies bowed out of the NCAA Tournament, bested and humbled by the superior Kansas Jayhawks. Given the Ellsbury, HBP, the Huskies' loss could've been the cherry on top of a very crappy sundae; instead, since that Ellsbury's x-rays were negative, the basketball game was the sundae itself. Regardless of food metaphors, the HBP got me thinking about the Yankees and the lineup depth they'll likely have to tap into at some point during the season if/when someone or multiple someones go down with a long-term injury.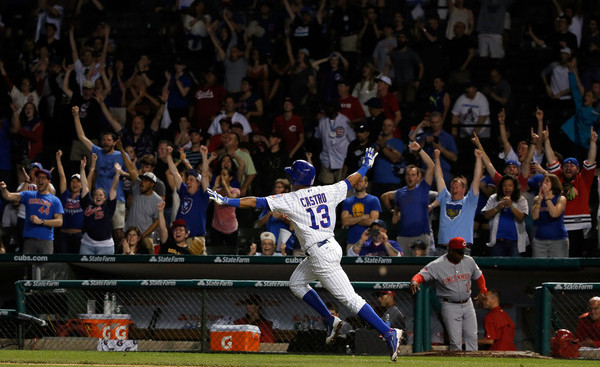 Up the middle, the Yankees are actually in fairly good shape. Should Didi Gregorius go down, the (somewhat) newly acquired Starlin Castro can move over from his new home at second base to his old one at shortstop. While this leaves a hole at second base–one that could otherwise be created by a Castro injury–the Yankees have an assortment of options: Dustin Ackley, Rob Refsnyder, and even Ronald Torreyes, if he's still around. None of those options are ideal, mind you, for various reasons. Ackely probably 'is what he is,' as they say, at this point of his career, but he's a lefty hitter in Yankee Stadium, now for a full season. That always has the potential for fireworks. Refsnyder may not be defensively graceful, but there's upside in his bat. Even Torreyes–who only has a handful of ML plate appearances–has some potential to tap into; he's a career .298 hitter in the minors and has a strikeout rate under 7%. The impact on the batting lineup would be fairly minimal in this case. Both Castro and Gregorius figure to be bottom-of-the-order hitters anyway, and their potential replacements would be as well. Those replacements also have hitting profiles that are similar to those of Starlin and Didi, further mitigating any wrinkles.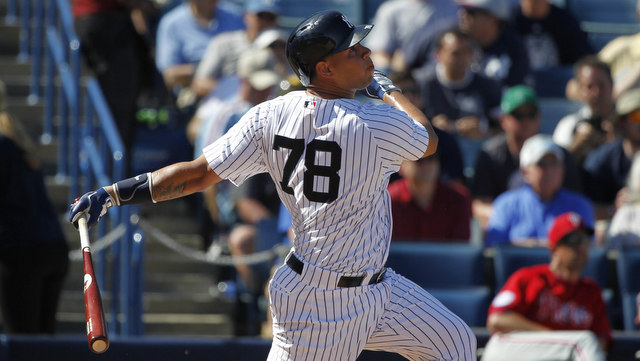 Moving inward, the Yankees have Gary Sanchez in waiting should Brian McCann go down. It feels like we've been waiting on Sanchez to take over at catcher forever, and this is the year that we could get it. Granted, it'll be bittersweet should it happen at McCann's expense. McCann is still a middle-of-the-order hitter, and an injury here would upset things. Chase Headley would likely move up into the sixth spot with Sanchez slotting in behind him. Sanchez, though, as big power potential and if things broke right, he could find himself in a more meaningful spot.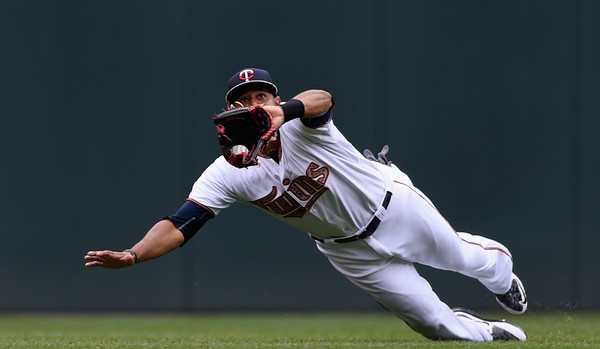 In the outfield, Aaron Hicks provides upside and insurance at all three spots and Brett Gardner is a more-than-capable center field option should Jacoby Ellsbury go down. Additionally, the Yankees have Slade Heathcott, Mason Williams, and Ben Gamel on the 40-man roster to fill in on the bench. Dustin Ackley can also play the corners if necessary. This is where potential lineup disturbances will have the most impact. All three regular outfielders–Ellsbury, Brett Gardner, and Carlos Beltran–bat at the top of the order. Even with some upside left–and success against lefties–Hicks likely isn't a top-of-the-order bat, and neither are the other potential fill ins. If an outfielder sustains an injury, I'm guessing Starlin Castro shoots up to hit in the two hole.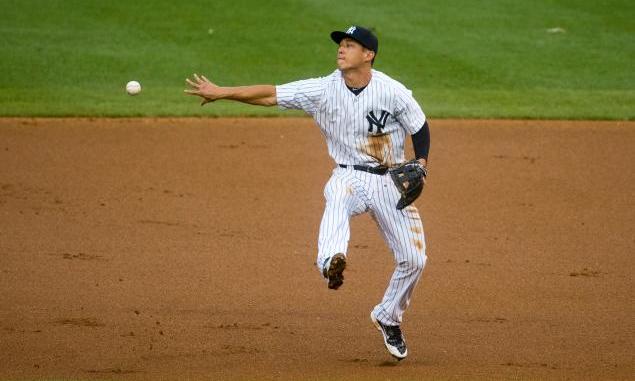 The corner infield spots present a big challenge for the Yankees in terms of depth. Greg Bird's injury leaves them without a true backup option at first base and aside from Chase Headley, the Yankees don't really have anyone strong at third, having abandoned the Castro At the Corner experiment already. Refsnyder has been taking reps there, which is probably his best shot to make the team out of Spring Training. This is much less ideal than Ref filling in at second, where he's already shaky defensively despite some experience there.
Should Teixeira be injured for a long period of time, I'd imagine we'll see Chase Headley march across the diamond to play first, unless the Yankees opt to keep Chris Parmalee around and bring him up. That might actually be the better option. While Refsnyder has more upside and moving Headley would get Ref on the field, Parmalee has shown some degree of Major League success and using him allows for keeping Headley where he's comfortable and most effective.
An injury to Alex Rodriguez would likely mean a rotation of players–Tex, McCann, and Beltran–into the DH spot with fill-ins at their vacated positions–Hicks in the outfield; McCann at first, perhaps; Sanchez and/or Austin Romine at catcher.
An old team like the Yankees needs to have depth. Despite not doing any shopping on the Major League free agent market, the Yankees do seem to have a fair amount of depth at most positions. No one wants injuries to happen, but they most certainly will. There might be some dropoffs, but it appears the Yankees have set themselves up to not fall off of a cliff when their mainstays get hurt.