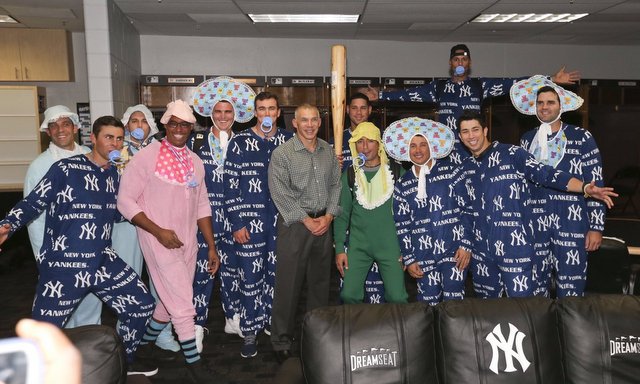 If you're reading this site, then it you would probably find it superfluous for me to rehash the success the Yankees had when it came to integrating young talent into the Major League team or adding it to the minor league system. And it would also be repetitive to parrot the lines about excitement going forward, 2017 and beyond. Of those two things, though, I'd rather do the latter. When it comes to young players, talking about the future is always more fun than talking about the past, however recent.
Two players in particular are going to have quite lofty expectations thrown on them on 2017. In the minors, there's Gleyber Torres, who more than held his own in a league in which he was almost four years younger than the average age. People are going to expect big things from him going forward, and I suppose I can't blame them. He'll be, however, just 20 years old for all of next season. On the Major League side of things, there's Gary Sanchez.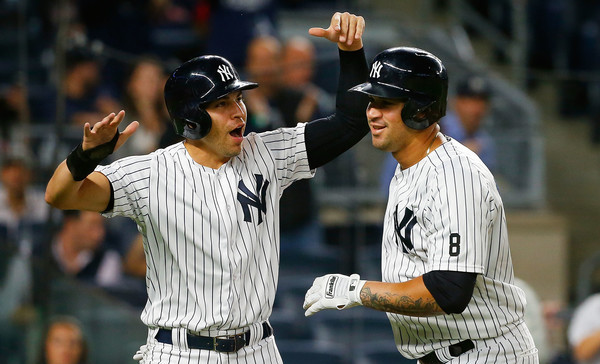 Whatever adjectives you want to use to describe El Gary's 2016 are fine with me and likely don't even do it justice. To an even greater degree than Torres, Sanchez tore up a league he wasn't supposed to yet, forcing himself into AL Rookie of the Year talks despite just two months of playing time. I'm worried that a segment of fans–not the ones who read this site, really–will be disappointed in Sanchez unless he puts up some ridiculous, Mike Piazza-like year. In reality, if Sanchez just repeats what he did this year over a full year, that would be pretty remarkable in and of itself. Offense like that doesn't come from a catcher too often.
When it comes to players like Aaron Judge, Luis Cessa, and Chad Green, improvement ought to be the expectation. For Cessa and Green, that improvement needs to come in the form of pitching well enough for their roles to be defined. This does and should leave some wiggle room for them to be considered successful in 2017, whether that's as starters or relievers. For Judge, the improvement needed is obvious: he has to make more contact and cut down on the strikeouts.
Then there's Luis Severino. I have no earthly idea what to expect from this guy going forward. Were he to bounce back and show his 2015 form more often, I wouldn't be shocked. Were he to repeat 2016, I wouldn't be surprised either. But in my gut of guts, heart of hearts, whatever you want to call it, I'm expecting Severino to turn into a reliever by the end of 2017. Maybe that's overly pessimistic, but…what else can I expect after a year of no consistent third pitch?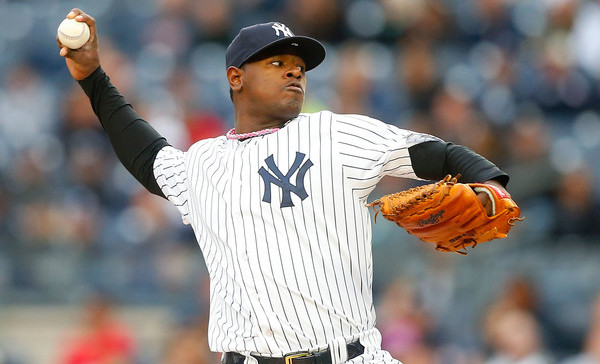 The young players in the Yankee organization are the ones that will determine its success in the coming years. With a team less reliant on old talent as those players age out, the performances of the relatively inexperienced will matter all that much more. It's never easy to set expectations for players and there's always a range of possibilities; hopefully, they come up more positive than negative.