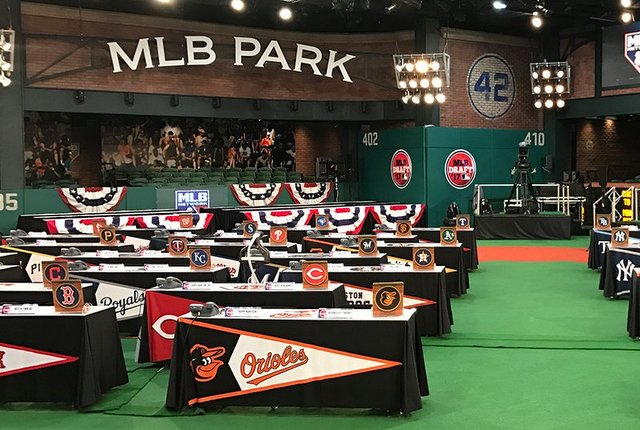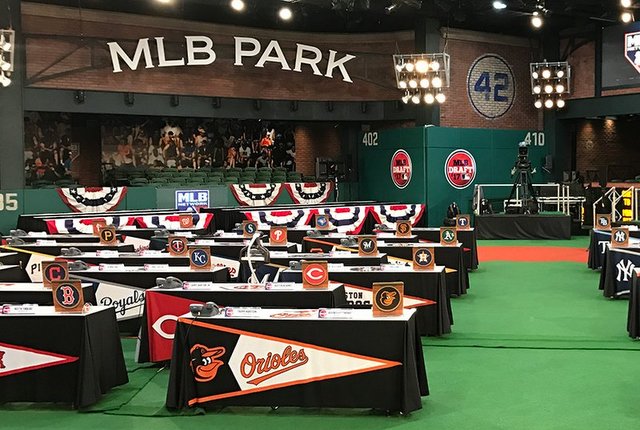 Later tonight, the 2017 amateur draft will begin with the first 75 picks during a live MLB Network broadcast. The Yankees hold the 16th overall pick this year. We'll have wall-to-wall draft coverage over the next few days, as usual. For now, here are the latest bits of news and notes.
Latest Mock Drafts
The various scouting publications all released their final mock drafts earlier today. It sounds like Louisville 1B/LHP Brendan McKay is now favored to go first overall to the Twins, not California HS SS/RHP Hunter Greene or Vanderbilt RHP Kyle Wright. Anyway, here's a recap of the latest mock drafts and their Yankees' projection:
Both MLB.com and Law list Pratto and Peterson as New York's leading candidates, and Baseball America says, "If Pratto is on the board, he'll go here." The MLB.com crew adds New Mexico HS LHP Trevor Rogers (RAB profile) Kentucky HS OF Jo Adell (RAB profile), and UC Irvine 2B Keston Hiura (RAB profile) as potential targets.
For what it's worth, Law says, "I think the Yankees will take any top player who slips this far, as they did with Blake Rutherford last year."
Canning has medical issue
UCLA RHP Griffin Canning (RAB profile), a projected first round pick and a player the Yankees have been connected to at times these last few weeks, apparently has a medical issue that is scaring teams away. Jonathan Mayo and Jim Callis have the details:
According to sources from multiple teams, Canning's MRI returned some potential issues. Such reports are not uncommon and it will be up to each team's medical staff to interpret the results, but as of Friday night, some teams had already decided to pass on Canning, while others are waiting to hear back from their doctors on how to proceed.
Law heard the same as Mayo and Callis, for what it's worth. As part of the new Collective Bargaining Agreement, the top 50 prospects (per MLB Scouting Bureau) can undergo a voluntary MRI before the draft so teams have their medical info. I assume that's what happened with Canning.
The physical issue seems like bad news for Canning, and it is, but at least he knows about it and can react accordingly. Teams were going to find out about this medical issue no matter what. At least now Canning and his agent can shop around a bit for a team willing to meet his asking price. If he waited until after the draft to have an MRI, he would be stuck negotiating only with the team that drafted him, killing his leverage.
It's worth noting the Yankees have steered clear of injured players in recent years. Really since taking Andrew Brackman in the first round in 2007 knowing he'd need Tommy John surgery. They passed on several high profile pitchers with healthy issues the last few seasons, most notably LHP Brady Aiken two years ago. Canning's issue, whatever it is, could take him out of consideration for the Yankees.
Heimlich being removed from draft boards
According to Mayo and Callis, Oregon State LHP Luke Heimlich, a projected second round pick, is being removed from draft boards entirely after a report last week revealed he is registered sex offender. "You absolutely can't draft him. You can't draft him," said one senior NL official to Mayo and Callis. Heimlich asked to be excused from pitching in the Super Regionals this past weekend after last week's report surfaced.
Heimlich was never connected to the Yankees this spring — it's tough to connect a potential second rounder to any team, really — though as a college left-hander with a track record of dominance (0.76 ERA in 118.1 innings this year), he figured to be someone under consideration. Now? Forget it. Given his crimes — ready the linked report for details of Heimlich's history — Heimlich should be persona non grata. I can't imagine any team will select him in the draft.