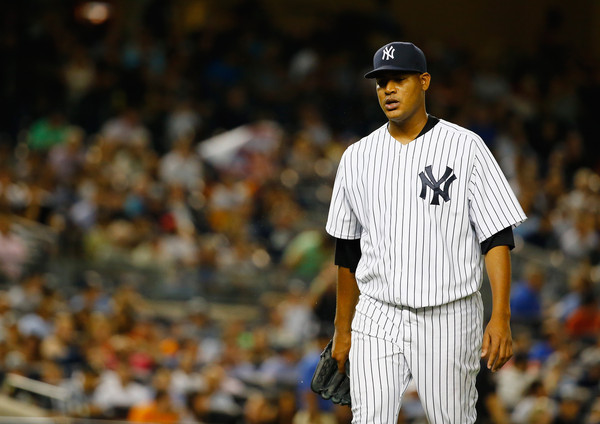 The Yankees have let teams know Ivan Nova is available this offseason, according to Joel Sherman. They brought his name up during talks with the Reds about Johnny Cueto at the trade deadline, but that didn't work out. Sherman says the Yankees are now looking to include Nova in a package for young pitching with several years of team control remaining.
Nova, who turns 29 in January, will be a free agent next offseason, and I suppose it's not impossible for him to pitch his way into a qualifying offer. That seems unlikely though. One or two starters would have to get hurt for Nova to get a rotation spot. There's a good chance the Yankees will lose Nova for nothing next winter if they don't trade him at some point.
Sherman says the Yankees are trying to sell Nova as a healthy and motivated pitcher, which isn't a bad idea. He's getting further away from Tommy John surgery and pitching well next season means a handsome free agent contract, and I'm sure that will be on his mind. Those are also reasons to keep Nova, right? There's no such thing as too much pitching.
Nova was terrible this year, pitching to a 5.07 ERA (4.87 FIP) in 94 innings. He's had a really rocky career, mixing awful first halves with excellent second halves in both 2011 and 2013. He was also abysmal in 2012. Legitimately one of the worst pitchers in baseball. The overall result is a 4.33 ERA (4.29 FIP) in 631.2 career innings, good for a 96 ERA+.
There's value in league average, especially since Nova is what, New York's sixth starter at best right now? I can't imagine anyone is opposed to the idea of trading Nova. If the Yankees can use him as part of a package to get a younger starter, great. If not, I don't think holding onto him heading into 2016 would be the worst thing in the world.