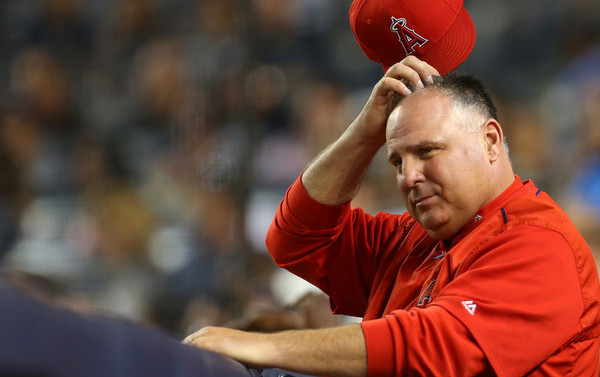 The streaky 2015 Yankees are hot again, having won five straight and nine of their last 12 games overall. They swept the Royals a week and a half ago, swept the Mariners a few days ago, and today they have a chance to sweep the Angels. Those are three teams many people expected to contend coming into the season. The Yankees? Many counted them out.
Michael Pineda is not on the mound this afternoon. Instead, it'll be CC Sabathia, who is starting on normal rest thanks to Thursday's off-day. The Yankees are skipping Pineda's start this weekend to control his workload. Regardless of who is on the mound, let's hope the offense keeps up what they've been doing. They scored eight runs in each of the first two games of this series, the first time they've scored 8+ runs in consecutive games since September 2013, when they did it in three straight games. (They lost all three games!) Here is the Angels' lineup and here is the Yankees' lineup:
CF Brett Gardner
3B Chase Headley
DH Alex Rodriguez
1B Mark Teixeira
RF Carlos Beltran
LF Chris Young
2B Jose Pirela
C John Ryan Murphy
SS Didi Gregorius
LHP CC Sabathia
It's a very lovely day in New York. Nice and sunny, not too hot … pretty much a perfect afternoon for baseball. This afternoon's series finale will begin at 1:05pm ET, and you can watch live on YES. Enjoy the game.
Injury Updates: Jacoby Ellsbury (knee) continues to run sprints and stuff like that. He's increasing the intensity a little each day … Gregorio Petit (hand) will begin a minor league rehab assignment Monday.