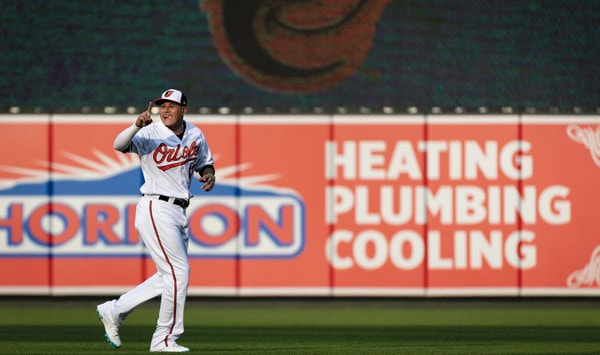 Later tonight the Yankees and Indians will continue their four-game series with the third game at Progressive Field. That's a 7:15pm ET start. Until then, here are some trade rumors to check out.
"Strong" offer for Machado doesn't include Sheffield, Frazier
The Yankees are making a "serious" push for Manny Machado and have made a "strong" offer, reports Jon Heyman. Heyman adds the offer does not include Justus Sheffield or Clint Frazier, however. Jon Morosi says the Orioles would trade Machado to New York as long as Sheffield is in the deal. There are reasons to trade Sheffield, though dealing him for a rental — even a rental as good as Machado — rather than a controllable pitcher might not be a great idea.
Would Machado address the Yankees' biggest need? No, absolutely not. They need another starter or two. Would he make them a considerably better team? Yes, absolutely, assuming they put him back at third base, where he is otherworldly defensively. I love Miguel Andujar, he's awesome, but Machado is a demonstrably better player in 2018 and would thus improve the team's chances of winning the World Series quite a bit. Machado would make the Yankees that much more dangerous even if they don't really need him. I am all for it. Let's do this.
Yankees have inquired about Wheeler
The Yankees recently inquired about Zack Wheeler, reports Marc Carig. Among the Mets' starters, Wheeler strikes me as most likely to go before the trade deadline because he's only under control for one more season beyond this year. Jacob deGrom, Noah Syndergaard, and Steven Matz are all controllable for at least another two seasons. Wheeler has an injury history and he's close to free agency. Sell sell sell.
Wheeler, 28, has a 4.42 ERA (3.71 FIP) in 99.2 innings this season, though he's been much better of late, pitching to a 3.44 ERA (3.39 FIP) in his last eight starts and 49.2 innings. He recently added a splitter and is now throwing harder than ever before, which is perhaps an indication he's over his injury problems from 2015-17. Wheeler's worth a phone call, for sure. I'm intrigued by the new splitter and added velocity. That said, can the Yankees and Mets work out a trade? I need to see it to believe it.
Giants have let Yankees know Samardzija is available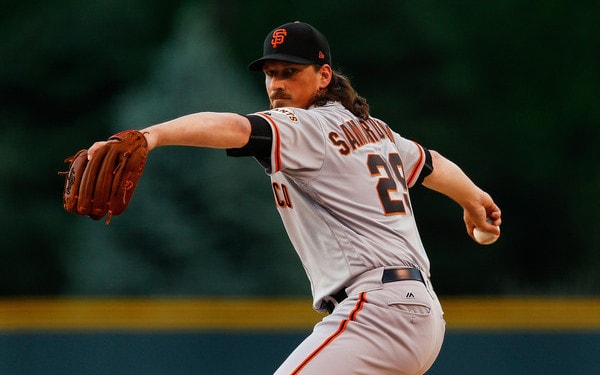 According to Bob Nightengale, the Giants have been nice enough to let the Yankees know right-hander Jeff Samardzija is available in a trade. Samardzija has been on-and-off the disabled list with shoulder and pectoral trouble this year, and he has a 6.42 ERA (5.47 FIP) with nearly as many walks (24) as strikeouts (29) in 40.2 innings. He's also owed roughly $45M through 2020. Triple whammy right there. Injuries, poor performance, expensive.
The Yankees did have interest in Samardzija as a free agent a few years ago, so I suppose there could still be some lingering interest there, but nah. Samardzija's been hurt, he hasn't pitched well at all, and he'd hurt the team's chances of getting under the $197M luxury tax threshold. Unless the Giants are going to eat a lot of money and take non-prospects in return just to be rid of the headache, I don't see a fit here. The Yankees have enough bad-to-mediocre pitching. They need good pitching.
Tigers interested in Frazier, Wade
The Tigers have a scout at Progressive Field this weekend and, according to George King, they are interested in Clint Frazier and Tyler Wade. Detroit has been scouting the farm system thoroughly in addition to the big league team. I think it's safe to assume the Tigers are doing their due diligence in preparation for a potential Michael Fulmer trade. The Yankees have been scouting Fulmer.
So far this season the 25-year-old Fulmer has a 4.11 ERA (4.03 FIP) in 107.1 innings, though, like Wheeler, he's been much better lately, pitching to a 3.10 ERA (3.06 FIP) in his last six starts and 40.2 innings. For whatever reason Fulmer has become a "the whole is less than the sum of the parts" guy since his Rookie of the Year season in 2016. The stuff is good — very good, in fact — and I feel like he's a tweak or two away from consistently dominating. I dunno. Either way, the Tigers are preparing for a potential trade, including getting eyes on Frazier and Wade.