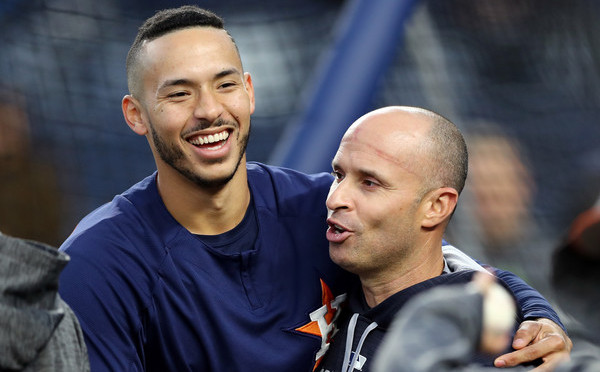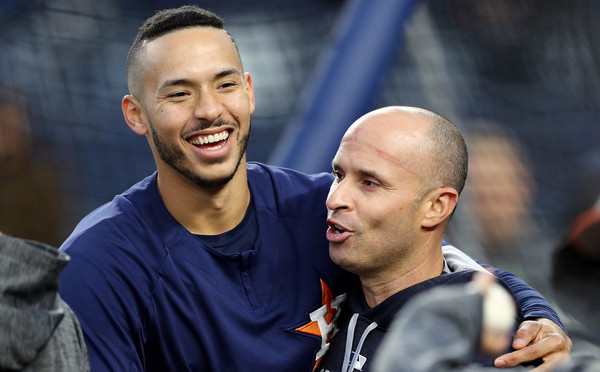 One week ago today we learned the Yankees had parted ways with Joe Girardi. And since then, we haven't heard a peep about potential managerial candidates or interviews. Part of me wonders if we're in for an out of nowhere hire. Know how Brian Cashman tends to make surprise trades with little to no rumors? What if the manager search happens in secret and one day they just announce a hire? That'd be something. Anyway, here's the latest managerial and coaching staff news.
Espada joining the Astros
Yankees third base coach Joe Espada is now former Yankees third base coach Joe Espada. Espada will join the Astros as their new bench coach, reports Marly Rivera. Alex Cora, Houston's former bench coach, is leaving to take over as Red Sox manager. Espada, whose contract expired earlier this week, also interviewed to be Cora's bench coach in Boston.
Espada, 42, had been New York's third base coach the last three years, and prior to that he worked in the front office as a special assistant to Cashman. It's unclear whether the Yankees ever seriously considered Espada for their managerial opening. He's young, he's into analytics, he's bilingual, and he's already close to the young players in the organization. Seemed like a potential fit.
Hairston a managerial candidate
A few days ago it was reportedly Jerry Hairston Jr. is a potential managerial candidate for the Yankees, and now it is confirmed. Mark Feinsand reports Hairston is indeed in the mix. It's no longer speculation or conjecture. Hairston played 16 seasons in the big leagues, including the second half of the 2009 season with the Yankees. He's been working as a television analyst the last few years.
Hairston, now 41, has zero coaching or managerial experience. He grew up around the game — his father, grandfather, uncle, and brother all played in the big leagues — and he certainly spent enough time in the clubhouse as a player, though we know nothing about his skills as a manager. Is he a good communicator? How well-versed is he in analytics? How's his feel for the game? The numbers may say one thing, but your eyes may tell you another. Is he adaptable? No one really knows.
Ibanez wants to stay with Dodgers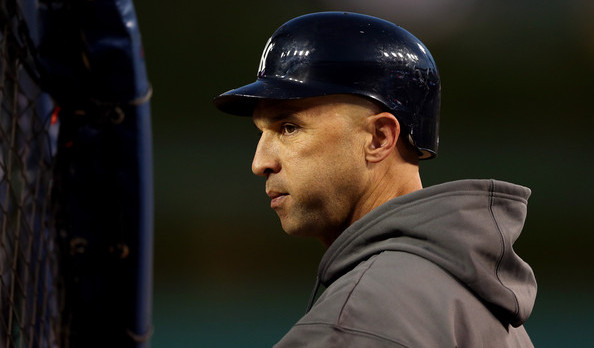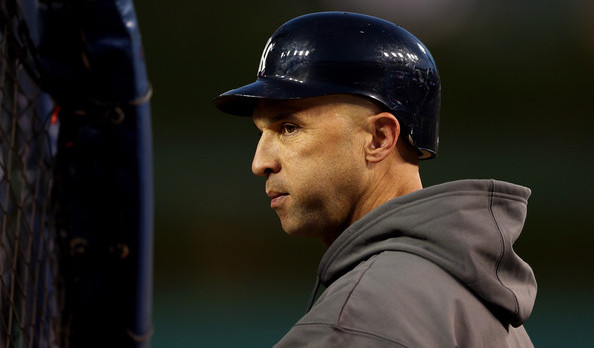 According Jon Heyman, the Yankees like Raul Ibanez as a managerial candidate, though word is he wants to stay with the Dodgers in his current front office role. Also, Heyman says the Yankees have a list of about 20-25 managerial candidates. Hooray for casting a wide net. Here's my list of candidates, which runs 24 names deep.
The 45-year-old Ibanez has long been considered a future coach or manager because he's a smart guy, he's hard-working, and because he was such a strong leader and clubhouse presence during his playing days. Ken Davidoff wrote a good piece explaining Ibanez's qualifications recently. At the same time, Ibanez has no coaching or managerial experience. I'm not sure I love the idea of bringing in a rookie skipper to work with this team.
Hal will discuss future plans with A-Rod
Now that the 2017 season over, so to is Alex Rodriguez's monster ten-year, $275M contract. The Yankees of course released A-Rod last year, though his contract ran through this season, so the team still had to pay him his $21M salary in 2017. Rodriguez spent the year as a part-time instructor with the Yankees and worked specifically with their young players, at least when he wasn't doing television work with FOX or hanging out with Jennifer Lopez.
Anyway, according to Dan Martin, Hal Steinbrenner plans to reach out to A-Rod to determine the next step in their relationship. "Haven't talked to him yet about his plans for next year … I will though. He seems to really enjoy working with our young players," said Hal. I'm not gonna lie, I assumed the only reason the Yankees kept A-Rod around as an instructor was because they were still paying him this year, and they wanted to get something back from that investment. Now that his contract his up, will they really keep this going? We'll see.