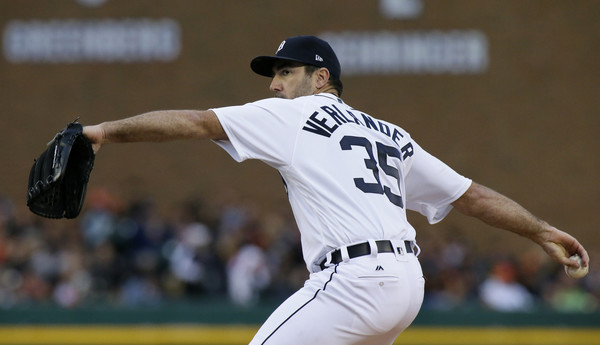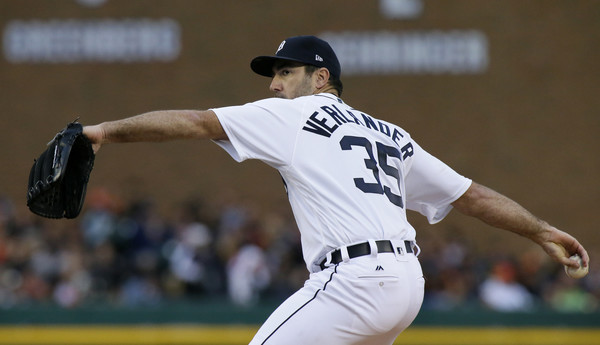 The 2017 non-waiver trade deadline is now only eleven days away and the Yankees have already made one big move, acquiring Todd Frazier, David Robertson, and Tommy Kahnle from the White Sox. I get the feeling they're not done. That doesn't necessarily mean a blockbuster is coming, but I don't think the Yankees are going to stop here. Anyway, here's the latest from the trade rumor circuit.
Yankees still looking for a starter
Not surprisingly, the Yankees are still looking for rotation help, reports Ken Rosenthal. They're casting a wide net. Controllable guys and rentals. They're all in play. Michael Pineda is out for the season and I don't think the Yankees want to continue running Bryan Mitchell or Luis Cessa out there every fifth day. You don't go out and make that trade with the White Sox only to skimp on the rotation, you know?
"I'm going to stay engaged. We are going to remain careful buyers. We want to maximize our present while protecting (our) future," said Cashman to Meredith Marakovits following the White Sox trade. Unless the Yankees budge on their unwillingness to trade close to MLB prospects, it's hard to think they'll land a high-end controllable starter. And that's okay. They could really use one of those guys, but I am totally cool with keeping the top position player prospects. Build around bats. Even after trades and graduations, the Yankees still have plenty of depth in the farm system to land a useful starter.
"No indication" Yankees are after Verlander
There is "no indication" the Yankees are after (former?) Tigers ace Justin Verlander, reports Jon Morosi. Detroit is very bad this season (43-50) and there's been plenty of talk they will sell at the trade deadline. Verlander, 34, has a 4.54 ERA (4.25 FIP) in 20 starts and 117 innings this season, though just last year he was the runner-up in the AL Cy Young voting thanks to a 3.04 ERA (3.48 FIP) in 227.2 innings.
Including the remainder of his $28M salary this year, Verlander is still owed roughly $70M through 2019, and his contract includes a $22M vesting option for 2020 based on Cy Young voting. Morosi says the Tigers are willing to eat some money to facilitate a trade, but how much? I doubt it'll be a ton. I feel like there's way too much downside here. Verlander was great just last season, sure, but he's entering his mid-30s and has a ton of innings on his arm. Trading for mid-30s past prime Verlander feels like an old Yankees move.
Yankees talked Alonso, Duda, Reed, Neshek
Before the trade with the ChiSox, the Yankees were talking to the Athletics about Yonder Alonso, and to the Mets about Lucas Duda and Addison Reed, report Morosi and Mark Feinsand. They were also in the mix for Pat Neshek, per Rosenthal. I suppose the Yankees could still go after Reed or Neshek because there is no such thing as too many good relievers, but it seems very unlikely with Robertson and Kahnle on board. Alonso and Duda? There's no need for those guys now. Not unless someone gets hurt.
With Greg Bird out for most of the rest of the season, it only made sense for the Yankees to explore the first base trade market. Ji-Man Choi and Garrett Cooper had some success this month, though Cashman wouldn't be doing his job if he didn't looking for upgrades. One thing to keep in mind: the Yankees were pretty much the only team with a need at first base (or DH). There was plenty of supply (Alonso, Duda, Matt Adams, Justin Bour, etc.) but very limited demand, so they were able to let the market come to them, then take the most favorable terms.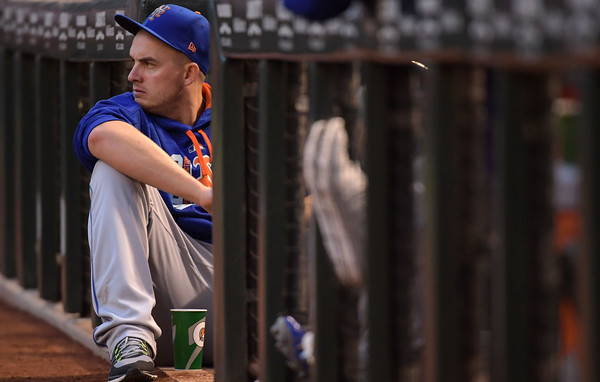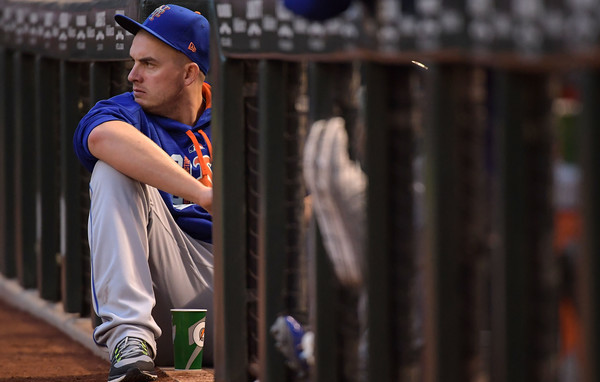 A's scouting Low-A Charleston
In a crazy coincidence (nope), the A's have had a top scout watching Low-A Charleston recently, according to Rosenthal. There's no need for Alonso now. Sonny Gray is still out there though. With Blake Rutherford traded, the best prospect on Charleston's roster is outfielder Estevan Florial by a mile. Others of note include catcher Donny Sands, infielders Diego Castillo and Hoy Jun Park, and righties Nick Nelson, Freicer Perez, and Nick Green.
Unlike the White Sox trade, I have a hard time believing the Yankees could swing a deal for Gray using a Single-A kid as the center piece. Gray is too in demand for the A's to take someone that far away from the big leagues as the headliner in a trade. Oakland can and will insist for a closer to MLB prospect and the Yankees will probably decline. That said, the A's have made some weird trades lately, and if the Yankees can get a deal done for Gray with a Low-A kid fronting the package, they should jump all over it. Prospects that far down in the system aren't close to helping at the MLB level and they're so risky because they still have so much development left ahead of them.
Yankees were "in strong" for Quintana
Before he was traded to the Cubs, the Yankees were "in strong" for lefty Jose Quintana, according to Feinsand. "They were quietly deep in it," said one executive. Rosenthal hears the Yankees did make an offer for Quintana, and Cashman told Brendan Kuty the White Sox asked the Yankees for players similar to the ones they received from the Cubs. So I guess that means an elite prospect (Gleyber Torres?), a very good pitching prospect (Chance Adams? Justus Sheffield?), plus two lesser pieces.
It was reported following the White Sox trade that the Yankees offered Rutherford to Chicago for Quintana, though the rest of the package is unknown. If Rutherford was the headliner, then it's easy to understand why the ChiSox passed and went with the Cubs' package. I think the Yankees were willing to give up a really nice package to get Quintana, but even then they would set a limit and not increase their offer. I guess that's why Quintana is a Cub now. For shame. He really would have been a nice get from a pure "he's a good pitcher" perspective.