The following is a guest post from long-time reader Sung-Min Kim, who you can follow on Twitter at @SungMinKim116.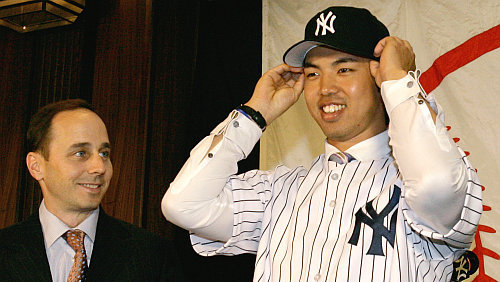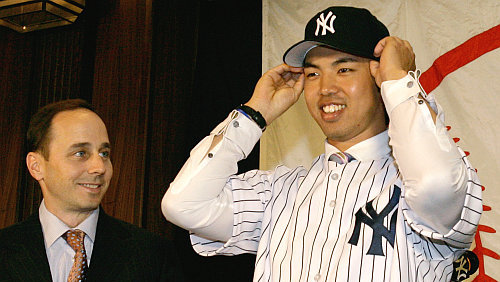 I don't know about you, but whenever I think of the offseason of 2006~07, I always think "what if?" the Yankees had signed Ted Lilly. Theodore Roosevelt Lilly, as you may recall, was a Yankee long time ago until the trade that brought Jeff Weaver to Bronx ("Lilly had cried the day in 2002 when Cashman traded him.") The lefty went on to have few solid seasons with the Athletics and the Jays – 9.7 cumulative fWAR from 2003-06 – until he hit free agency for the first time after the '06 season. Lilly strongly wanted to be a Yankee again but the team let him take the Cubs' offer. Actually, they had someone else in mind by the time Lilly agreed with the Cubs – on November 29, 2006, the Yankees had won the bidding to talk with the Japanese lefty, Kei Igawa. Lilly signed for a four-year, $40 million contract and the Yankees spent a total of $46 million dollars ($26 million in bidding, and $20 million in 5-year contract) for Igawa.
Safe to say, the Bronx Bombers probably should have gone the other way. During the four-year contract with the Cubs, and later the Dodgers, Lilly compiled 12.8 cumulative fWAR — a top 30 figure among the starters who pitched between 2007-10. Igawa, on the other hand, made only 16 total appearances during the five-year contract while compiling an abysmal -0.2 fWAR. Looking at it any shape or form, the Yankees lost out pretty big on this one. While in the Yankee organization, Igawa became the laughingstock of the fans, toiling in the minors for the most of his contract. But before the ill-advised decision by the Yankees front office, what got Igawa the Yankee attention? Who was he?