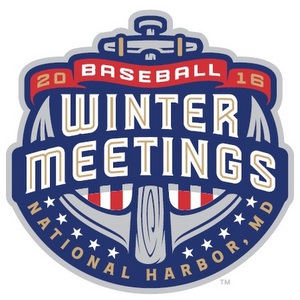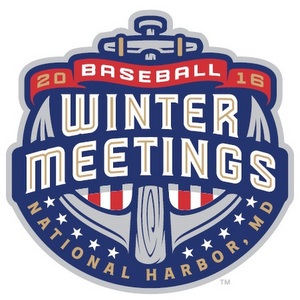 The four busiest days of the offseason begin today. Well, three busiest days. Usually everyone heads home following the Rule 5 Draft on Thursday morning. Anyway, the 2016 Winter Meetings begin today at the Gaylord National Resort & Convention Center in National Harbor, Maryland. The Yankees are expected to get down to business today after taking some time to review the new Collective Bargaining Agreement.
"I said, 'Listen, give me at least 24, 48 more hours to see what sort of information we can get from baseball,'" said Brian Cashman to Ken Davidoff last week. "So hopefully we'll be able to hit the ground running Monday at the latest, but it's in our best interest to know what we're dealing with, first and foremost … Speeding up the process and going with the youth movement is going to play an even more important part now, more than ever with what appears to be some of the restrictions in the marketplace that are occurring here."
The Yankees picked up Matt Holliday to be their DH last night, but they're still in the market for "pitching, pitching, pitching." All types. Starters and relievers, so much so that they're said to be in on the all the top free agent closers. We'll keep track of the day's Yankees-related rumors right here, so make sure you check back often for updates. All time stamps are Eastern Time.
10:30am: Cashman confirmed teams have asked about Clint Frazier, Aaron Judge, Luis Severino, Gleyber Torres, and Justus Sheffield this offseason, among others. The GM added he is "open-minded to listen on anything.". [Bryan Hoch]
10:30am: The Yankees have not yet made a formal offer to Rich Hill, who is said to be closing in a deal with the Dodgers. New York has been connected to Hill all offseason because he is, by far, the best available free agent starter. [Jon Heyman]
10:30am: Chase Headley and Brett Gardner both remain available, though "interest is relatively mild" at the moment. [Heyman]
11:47am: The Yankees are among the teams looking for a lefty reliever. I assume this means a matchup guy for the middle innings, not simply Aroldis Chapman. [Heyman]
12:41pm: One of the three top closers is off the board: Mark Melancon has agreed to sign with the Giants. No word on the contract terms yet. I'll guess … four years and $60M. (Update: It's four years and $62M.) [Buster Olney]
1:16pm: Rich Hill is off the board. The Dodgers have re-signed him to a three-year deal worth $48M, the team announced. The Yankees had been in contact with him.
1:36pm: The Yankees are one of several teams in "ongoing" talks with Luis Valbuena. He's looking for multiple years and right now the team thinks his asking price is too high. [Joel Sherman]
1:50pm: Chapman wants a six-year deal and says he deserves $100M+. "The only thing I have expressed is that I would like a six-year contract … There are rumors out there that I requested $100M and that's not true at all. I believe he who deserves something, does not need to demand it," he said. [Marly Rivera]
2:45pm: The Yankees have checked in with the Twins about second baseman Brian Dozier. Interesting. He's better and cheaper than Starlin Castro. Whether the Yankees are willing to give up pretty good prospects to get it done is another matter. [Heyman]
4:07pm: Cashman shot down the Dozier rumor. "I haven't had any dialogue with the Twins about Dozier. That's a false report," he said. So much for that. [MLB Network Radio]
4:21pm: Cashman acknowledged the Yankees are after Chapman, but won't go all out to sign him. "It's going to be costly. We're prepared to a degree to compete for that," he said. [Casey Stern]
5:15pm: The Yankees are still talking to Kenley Jansen in addition to Chapman. There are also some bullpen trade opportunities, according to Cashman. [Hoch]
Reminder: Your trade proposal sucks.