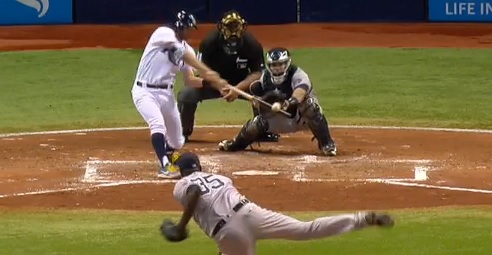 Yankee pitchers over the last few years have been generally good at two things: limiting walks and striking batters out. If there are two skills you want pitchers to have, those two would be pretty good. Both skills combine to minimize runners on base and put little stress on the fielders and the pitchers themselves. In 2016, though, the third component of defense independent pitching–limiting home runs–was severely lacking.
Among the Major League leaders, the Yankees were, well, not leaders. Despite ranking only 13th in the league in FB% overall (so just about average), the only team worse in HR/FB% than the Yankees and their 15.5% mark was Cincinnati Reds and their 15.9% tally. In fact, the Yankees were the only AL team with a HR/FB% over 14%; the Twins clocked in at second worse in the AL at 13.9%. To state the obvious, when you're near the 2016 Twins in some statistical category, you're probably not doing a good job. To state the obvious yet again, this is something that needs to get better in 2017.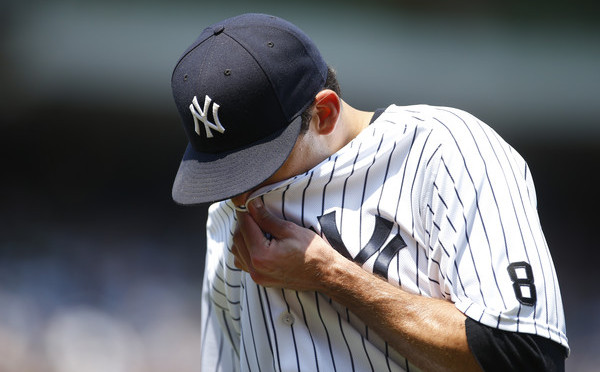 Luckily for the Yankees, the homer happiness may improve by subtraction alone next season. The biggest culprits in surrendering homers on fly balls were Ivan Nova (21.3%) and Nathan Eovaldi (18.7%), both of whom won't be on the Yankees next year for one reason or another. Unfortunately, three fifths of their potential rotation for 2017 was dismal at keeping the ball in the yard in 2016.
Michael Pineda clocked in at 17% with Luis Severino and Luis Cessa tipping the scales at 16.4% and 19.5% respectively. Severino's number is skewed slightly, as he didn't give up a homer as a reliever; as a starter, his HR/FB% was 22.9% (!). Cessa's numbers were a bit more balanced: 19.3% as a starter, 20% as a reliever.
In terms of pitches, the culprits for the homers for Pineda and Cessa are split between two. For Pineda, they're the slider and the cutter; this is problematic because those are the pitches he throws most often. Cessa's fastball and curveball are taking the brunt of punishment from hitters. Severino's fastball is the root of all home run evil for him.
Whether it's varying their selection, improving their location, or perhaps hiding these pitches better, all three righties need to do something to keep the ball in the park in 2017. Chances are, they'll all be called on to do some heavy lifting for the Yankee pitching staff in 2017 and another year of giving homers left and right is not going to cut it. Like this past season, the margins between success and failure are going to be razor thin next year and the Yankees will need to stifle any hiccups in pitching performance or they could be looking at another year of mediocrity.