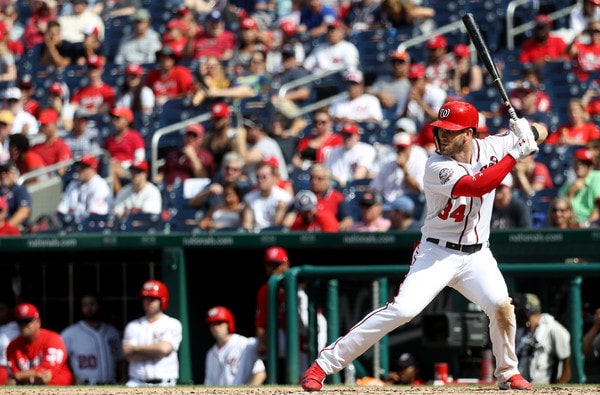 The 2018 non-waiver trade deadline is 4pm ET today and wow have the Yankees been busy. The busiest team in baseball over the last week or so, right? Feels like it. The Yankees have completed six trades in the last six days, some more impactful than others. A recap:
Eleven players out, four players and $3.75M worth of international bonus money in. Know what the crazy thing is? I am not at all convinced the Yankees are done. They could still use another outfielder (because Aaron Judge is hurt) as well as a catcher (because Gary Sanchez is hurt). Plus more pitching. I'd rather have too much than not enough.
We're once again going to keep track of the day's Yankees-related rumors right here, so make sure you check back for updates. The Yankees have made so many moves already that I can't promise many rumors today, they might in fact be done, but I am open to being surprised. Chat about all the day's trade deadline rumors and activity here.
2:28pm ET: The Yankees will not be getting Cameron Maybin. He's been traded to the Mariners. The Yankees reportedly remain in the hunt for a right-handed outfield bat, however.
11:10am ET: The Yankees want a right-handed outfield bat to help cover for Judge, though they were not in on Tommy Pham, who was traded to the Rays. They want someone comfortable with a bench role. [Joel Sherman]
10:49am ET: The Yankees have "zero interest" in Matt Harvey, and that was even before the Happ and Lynn trades. Not surprised. I couldn't see the Yankees bringing him back to New York, especially since there's little reason to believe he can pitch well in Yankee Stadium. [Andy Martino]
10:36am ET: You can stop fantasizing about Harper now. "Bryce is not going anywhere. I believe in this team," said Nationals GM Mike Rizzo this morning. [Chelsea Janes]
10:21am ET: The Yankees have discussed Brad Ziegler with the Marlins. Unless there would be another deal coming a la Warren/Lynn, I'm not sure where he fits. Maybe they're trying to drive up the price for the Red Sox, who have been connected to Ziegler. [Feinsand]
10:20am ET: The Yankees are expected to add an outfielder today. Expecting to add an outfielder and actually adding an outfielder are two different things though. [Ken Rosenthal, Feinsand]
10:09am ET: The Yankees have spoken to the Mets about Jose Bautista. The Mets don't want to give him away though, plus the chances of a Yankees-Mets trade are always small. [Heyman]
9:30am ET: In case you missed it last night, the Nationals have made Bryce Harper available. The Yankees haven't checked in as far as we know, but still, this is pretty noteworthy. [Mark Feinsand]
9:30am ET: The Yankees are among the teams with interest in impending free agent Andrew McCutchen. The Giants insist they're not ready to sell even though they've fallen out of the race. McCutchen is definitely someone who could be on the move in August. [Jon Morosi]
9:30am ET: The Yankees have also checked in on Curtis Granderson and Cameron Maybin, so they're casting a wide net for an outfielder in the wake of Judge's injury. I'd be all for a Granderson reunion. The R2C2 podcast episode alone would make it worth it. [Morosi, Jon Heyman]
Reminder: Your trade proposal sucks.