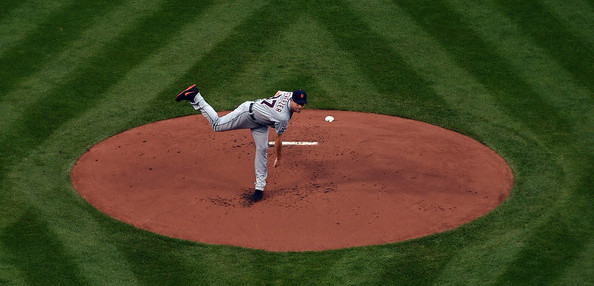 The Nationals have agreed to a seven-year contract with Max Scherzer, reports Jon Heyman. No word on the money, but I'm guessing it'll be in the $175M neighborhood. Nats GM Mike Rizzo drafted Scherzer back when he was the Diamondbacks' scouting director.
The Yankees had been connected to Scherzer all offseason because they're connected to every big free agent every offseason. The team insisted all along they were not interested in another huge money long-term deal, however. By all accounts, New York did not make a last minute offer or anything like that.
With Scherzer on board, Washington has six above-average starters for five rotation spots. There are rumblings they will now look to trade impending free agent Jordan Zimmermann (or even Stephen Strasburg), who would be a great fit for the Yankees. So would literally anyone else on their staff.
James Shields remains unsigned and the Yankees have not been connected to him at all this winter despite his history of success in the AL East. I don't expect them to pursue him either. The Yankees could add another low cost veteran (Johan Santana?) for depth and that's probably it.