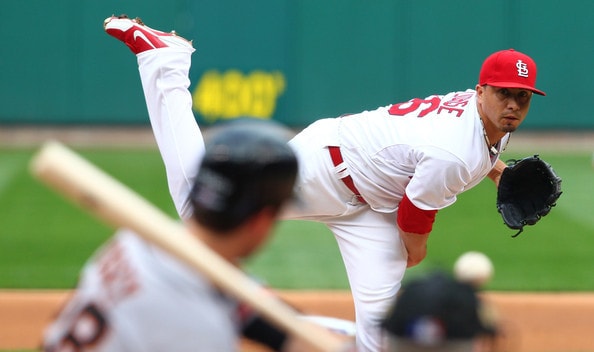 Spring Training is now underway and I guess this is as good a time as any to take an overdue look back at the MLB Trade Rumors archives. Little did we know five years ago that the Yankees were about to miss the postseason for the first time since 2008 and only the second time since 1993. They retained Andy Pettitte, Hiroki Kuroda, Mariano Rivera, and Ichiro Suzuki over the winter and added … well, no one of note.
Right away, the Yankees were dealt a big blow in February. Curtis Granderson was hit by a J.A. Happ pitch in his very first spring at-bat and broke his arm. That sent the Yankees scrambling for an outfielder. They'd been looking for outfield help before that anyway. The Yankees also needed a designated hitter too. They did a lot of bargain shopping late that offseason. Let's get to the latest round of vintage rumors.
February 1st, 2013: Yankees Sign Travis Hafner
The Yankees have officially signed Travis Hafner to a one-year, Major League contract. The deal is worth $2MM plus incentives, Jon Heyman of CBSSports.com reports (on Twitter). The Legacy Agency represents Hafner.
Good ol' Pronk. The Yankees picked him up as a cheap DH bat who could take aim for the short porch, and for a few weeks, it worked perfectly. He hit .318/.438/.667 (198 wRC+) with six homers in April. This home run happened in May, but for some reason I remember it well:
The good times didn't last, of course. Hafner hit .163/.251/.281 (47 wRC+) after April and missed a bunch of time with a shoulder problem. As a result, the Yankees got a .189/.276/.307 batting line from their DHs in 2013. True story. Hafner retired after the season and has done some college coaching since then. He had a good month in pinstripes. Better than nothing.
February 5th, 2013: Yankees To Sign Juan Rivera
The Yankees have agreed to sign Juan Rivera to a minor league deal, Andrew Marchand of ESPNNewYork.com reports. Proformance represents Rivera, who began his MLB career with the Yankees.
The Yankees had an all left-handed hitting outfield in 2013 (Granderson, Brett Gardner, Ichiro Suzuki) and they were looking far and wide for a right-handed complement. They signed Matt Diaz in January, Juan Rivera in February, and Ben Francisco in March. Rivera didn't even make it out of Spring Training. He went 18-for-61 (.295) in 20 Grapefruit League games and was released. Rivera spent the season in Triple-A with the Diamondbacks and that was it. Out of baseball since.
February 9th, 2013: AL East Notes: Yankees, Red Sox, Lester, Bailey
In his address to reporters in Tampa, Florida, Yankees co-owner Hal Steinbrenner explained that the club's much talked about plan to get under $189MM by 2014 isn't set in stone, writes Andy McCullough of the Star-Ledger.  "Everybody keeps talking about the $189MM…Is that our goal next year? Yes, to be at that number, that's our goal. But as I've said from the beginning, that depends on some of our young players stepping up and getting the job done. That has to happen. Or it's going to be difficult," Steinbrenner said.
The Yankees blew up the luxury tax plan in 2014 because the young players didn't establish themselves in 2013. The Yankees are going forward with the luxury tax plan in 2018 because the young players did establish themselves in 2017. Guys like Aaron Judge, Gary Sanchez, Luis Severino, and Jordan Montgomery are the keys to the luxury tax plan. They provide lots of production at little cost.
Anyway, which young players potentially stepping up in 2013 was Hal talking about anyway? None of their best prospects were in the upper levels of the minors at the time. Adam Warren and especially Dellin Betances were by far the best 25-and-under players on the roster that year. Others include Zoilo Almonte, Austin Romine, Corban Joseph, and Brett Marshall. Yeesh.
February 13th, 2013: Yankees Acquire Shawn Kelley
The Yankees have acquired right-hander Shawn Kelley from the Mariners in exchange for outfielder Abraham Almonte, according to Ryan Divish of the Tacoma News Tribune (on Twitter).  The Mariners designated Kelley for assignment on Thursday to make roster space for Kelly Shoppach.
A weird little out-of-nowhere trade. Almonte re-signed with the Yankees as a minor league free agent early in the 2012-13 offseason and was passed over in the 2013 Rule 5 Draft. Any team could've had him in exchange for a 40-man roster spot. The Mariners decided to trade Kelley for him. Okie dokie. Kelley spent two years in New York's bullpen and threw 105 innings with a 4.46 ERA (3.33 FIP). They traded him to the Padres for Johnny Barbato. That trade didn't work out. Such is life.
Almonte, meanwhile, spent most of 2013 in Triple-A and has bounced from the Mariners to the Padres to the Indians. He was suspended for performance-enhancing drugs along the way. Almonte hit .233/.314/.366 (81 wRC+) last season and is tentatively scheduled to be Cleveland's fifth outfielder this year. Sometimes neither side wins the trade. Kelley had a 7.27 ERA (8.62 FIP) in 26 innings for the Nationals last season, by the way.
February 19th, 2013: Alfonso Soriano Would Consider Trades
Alfonso Soriano insists that his top priority hasn't changed since signing a $136MM contract with the Cubs following the 2006 season. He said he still aims to win a World Series, Gordon Wittenmyer of the Chicago Sun-Times reports. But trade rumors involving Soriano persist, and the left fielder doesn't want to be a part of a losing team.

"If we have a bad start, I have to think about moving somewhere else," he said.
The Cubs were early in their rebuild back in these days. They went 61-101 in 2012 and the new Theo Epstein regime was in the middle of unloading veterans for prospects. Soriano was 37 at the time and didn't want to be part of a rebuild, understandably. The Yankees eventually acquired Soriano at the 2013 deadline, though the seeds had been planted in February. He had a full no-trade clause and it was an open secret he wanted to return to New York.
February 21st, 2013: Yankees Eyeing Pitching Depth
The bulging disk in Phil Hughes' back could prove to be a short-term concern, but the Yankees are preparing for the possibility that they'll need pitching reinforcements. Joel Sherman of the New York Post reports that the Yankees are "fishing around" for a veteran starter who can pitch at Triple-A.
Team wants pitching depth. News at 11. Hughes did make 29 starts that season despite the back problem, though he wasn't good at all (5.19 ERA and 4.50 FIP in 145.2 innings). In fact, the Yankees had four pitchers make at least 29 starts that season (Hughes, Kuroda, Pettitte, CC Sabathia). The last five times the Yankees had four pitchers make at least 29 starts in a season:
2013: Hughes, Kuroda, Pettitte, Sabathia
2009: Sabathia, Pettitte, A.J. Burnett, Joba Chamberlain
2003: Pettitte, Roger Clemens, Mike Mussina, David Wells
1999 & 2000: Clemens, Pettitte, David Cone, Orlando Hernandez
Seems like the Yankees are due for another season like that, eh? The Yankees wanted pitching depth in February 2013 because every team wants pitching depth at all times, but they didn't really end up needing it that summer.
February 24th, 2013: Cafardo On Yankees, Sanchez, Lohse, Red Sox
Backstops Francisco Cervelli, Chris Stewart, Bobby Wilson, and Austin Romine won't light up the scoreboard, but that's alright with Yankees GM Brian Cashman.  "We're not looking for catching. We just know our offensive production at that position isn't going to be as good as in the past," Cashman said.
Cervelli and Stewart (and Romine) combined to hit .219/.289/.298 that season. The catchers actually had a higher OPS+ than the DHs (70 vs. 62), if you can believe that. New York's catcher ranks that season:
70 OPS+ (26th in MLB)
+24.3 framing runs (3rd in MLB)
+1.4 blocking runs (9th in MLB)
+0.1 throwing runs (15th in MLB)
+27.8 fielding runs above average (2nd in MLB)
That was back when everyone, including the Yankees, thought pitch-framing was the most important thing in the world. It's a valuable skill! But yeah, give me Gary Sanchez swatting monster homers over a defensive specialist every day of the week.
February 25, 2013: Yankees Not Expected To Deal For Wells
Curtis Granderson's broken arm could affect many teams around MLB, including the Angels. Now that the Yankees might be in the market for a right-handed hitting outfielder, it's fair to wonder if Vernon Wells could be dealt to New York. However, Bill Shaikin of the LA Times reports that the Angels will "probably not" send Wells to the Bronx.  
February 2013: The Yankees won't trade for Wells after Granderson breaks his arm.
March 2013: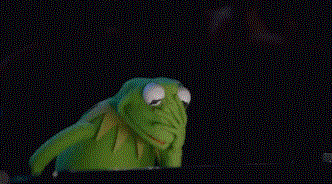 February 26th, 2013: Yankees Won't Pursue Johnny Damon
Yesterday, free agent outfielder Johnny Damon told ESPN 98.7 FM's Michael Kay that he would like to hook on with the Yankees for the minimum salary as a replacement for the injured Curtis Granderson.  However, Yanks GM Brian Cashman put the kibosh on that idea when he spoke with Kay earlier today, writes ESPNNewYork.com's Wallace Matthews.
This was not the first time Damon volunteered his services to the Yankees at the league minimum that offseason. He said he'd sign with them before they re-signed Ichiro. Thing is, Damon hit .222/.281/.329 (70 wRC+) with the Indians in 2012 and couldn't field anymore. Cleveland released him in August. That was the end of the line for Johnny. He was on the Hall of Fame ballot this year and received eight votes, not enough to stay on the ballot another year. Hell of a career though.
February 28th, 2013: Yankees, Indians Not In On Lohse
The market for Kyle Lohse still seems quiet, even as Opening Day approaches. Agent Scott Boras called the Yankees about Lohse this week only to hear that they aren't interested, ESPN.com's Buster Olney reports (Twitter links). The Indians aren't in on Lohse either, having already expanded payroll to accommodate free agents Nick Swisher and Michael Bourn.
The 2012-13 offseason was the first year of the qualifying offer system and Lohse was among its first victims. He had a 2.86 ERA (3.51 FIP) in 211 innings for the Cardinals in 2012, got slapped with the $13.3M qualifying offer, and no one wanted to sign him. Lohse eventually landed a three-year, $33M contract with the Brewers in late March. He gave them two good seasons (3.45 ERA and 4.02 FIP) before things fell apart in the third. Lohse made two starts for the Rangers in 2016, you know.
I do remember a pretty big "the Yankees should sign Lohse" movement during February and March, but they wanted to hang on to their first round pick. Had they signed Lohse, they would've give up their first round pick in 2013, which they used on Eric Jagielo. Signing Lohse means no Jagielo, which means no Aroldis Chapman trade, which means no second Chapman trade, which means no Gleyber Torres! (Nah, I'm sure the Yankees and Reds would've figured out a Chapman trade even without Jagielo. Cincinnati gave Chapman away.)
February 28th, 2013: Cashman: Yankees Made Cano 'Significant Offer'
The Yankees made Robinson Cano "a significant offer" that would keep the second baseman off of the free agent market, GM Brian Cashman confirmed to reporters, including MLB.com's Bryan Hoch. Yankees managing general partner Hal Steinbrenner said earlier this month that the Yankees were prepared to offer Cano a significant long-term deal. It's now clear that the Yankees have made the 30-year-old an offer.
It had been previously reported Cano wouldn't take a discount because duh. Why should he? Cano already signed one team friendly contract with the Yankees. He wanted to cash in big. I don't blame him one bit. We never did find out the details of this "significant offer," though the Yankees topped out at seven years and $175M when Cano became a free agent after the 2013 season. I'm guessing the "significant offer" in this rumor was south of that, and the Yankees came up a bit once he hit the open market. I still miss Robbie. I don't blame the Yankees for letting him walk given what the Mariners gave him, but still. I miss him.