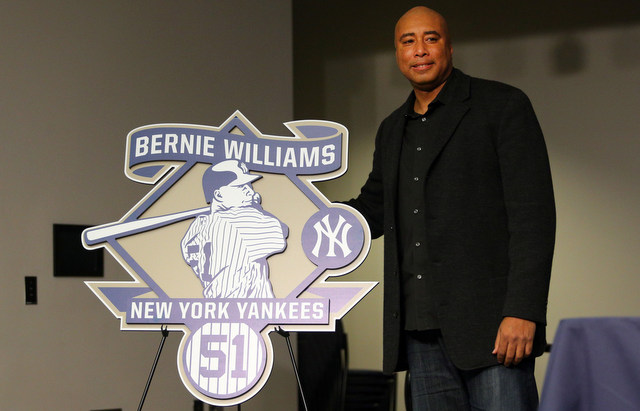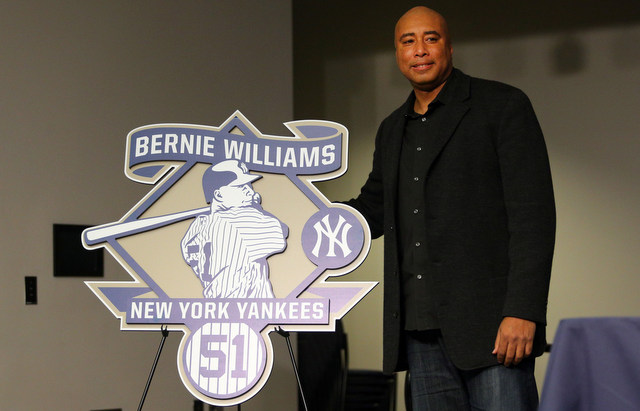 The Yankees and Mets resume the Subway Series later this afternoon at Yankee Stadium. It's a 4pm ET start. Blah. Until then, here are some stray links I had lying around to hold you over.
How the Yankees will fight A-Rod's home run bonuses
Back in Spring Training we heard the Yankees were "confident" they could get out of paying Alex Rodriguez his home run milestone bonuses. Now that the season is underway and A-Rod is mashing taters, the breaking point is rapidly approaching. He is two shy of tying Willie Mays on the all-time home run list with 660 dingers, so it could happen any game now and trigger the first $6M bonus.
Ken Davidoff and Joel Sherman have the breakdown of exactly how the Yankees plan to get out of the bonuses, which are part of a separate marketing contract, not Rodriguez's player contract. Here's the nuts and bolts of their report:
According to two sources familiar with the situation, when Rodriguez goes deep with number 660, the Yankees will have a precise period of time — two weeks, as per one of the sources — to declare this as a marketable milestone. If they were to do this, then Rodriguez would sign over the rights to his image and associated branding for the price of $6 million.

…

Once the Yankees formalize this decision, then A-Rod has a set period of time — 30 days, according to one source — to file a grievance. Though Rodriguez has shied away from publicly discussing this, every indication is that he will challenge the Yankees' interpretation of the side deal.
The Yankees will have to prove they utilized good faith in declining to declare A-Rod's 660th homer a milestone. They've gone so far as to not include A-Rod in the "Upcoming Milestones" section of their daily press notes.
I dunno, seems like a lot of work to save $6M. They really can't slap together some generic AROD660 shirts, call them official, and at least break even? Besides, you know they were hoping he didn't hit the two homers in Detroit just so they could get the attendance boost on the homestand.
YES Network ratings down 21% so far in 2015
According to Richard Sandomir, YES Network ratings have dropped a staggering 21% so far this season, down to 267,000 viewers per game. Woof. The report is from Thursday, so it doesn't include the last few games of this little hit streak. YES averaged over 400,000 viewers per game when it first launched and 355,000 as recently as 2012. Viewership fell to 244,000 per game in 2013 and rebounded to 288,000 per game last year thanks to Derek Jeter's retirement. There are still 145 games left to play, so there's plenty of time for ratings to increase, but still. That's a big drop. I imagine it would have been even worse if a whole bunch of people weren't tuning in to hate-watch A-Rod.
No stadium deal for NYCFC on the horizon
New York City Football Club, the expansion MLS franchise that is doing the pro sports team version of crashing on the couch at Yankee Stadium this year, is not any closer to securing their own stadium. "We're recognizing it's probably going to take longer than we thought," said MLS commissioner Don Garber to the Associated Press yesterday.
"There hasn't been too much buzz about playing in Yankee Stadium or a baseball stadium yet," said Garber, referring to problems with the field. "That will happen soon, after somebody trips on a divot perhaps and perhaps misses a ground ball, but we hope that doesn't happen." Uh, yeah. Me too.
When we first learned NYCFC would call Yankee Stadium home, it was reported they would play their home games in the Bronx for three years (!). They still need to find a stadium location, build the place, and move in. So yeah, NYCFC isn't going anywhere for a while. They're 1-4-3 on the season and 1-2-1 at Yankee Stadium, in case you're wondering. They're playing like an expansion team.
MLB announces new amateur prospect league in Nicaragua
Earlier this month MLB announced a new amateur prospect league will be launched in Nicaragua this summer to provide scouts with "neutral in-game scouting opportunities of unsigned prospects." This is baseball's second amateur prospect league — they launched one in the Dominican Republic back in 2012. The league will run until July 4th, and there will be another "season" starting in September.
The press release says 46 players from Nicaragua have signed with MLB teams since 2010 and right now there are 31 Nicaraguan players under contract in MLB or the minors. Everth Cabrera and Erasmo Ramirez are the only players from Nicaragua in the big leagues at the moment. By far the best player to ever come out of the country is Dennis Martinez. (Vicente Padilla and Marvin Bernard are distant runners-up.) I'm glad MLB is branching out and giving young kids a chance to show their stuff. Hopefully they open more prospect leagues in other Latin American countries soon.
The Yankees are growing mustaches, for some reason
And finally, you may have noticed during last night's game that several Yankees are growing — or attempting to grow, anyway — mustaches. Apparently it is part of some kind of team unity thing. Marly Rivera says Mark Teixeira, Chase Headley, Esmil Rogers, Dellin Betances, Garrett Jones, and Stephen Drew are among those growing mustaches, and during the game last night it looked like Jacoby Ellsbury is trying to get in on the act as well. This is either going to be very good or very bad. Maybe a little of both.