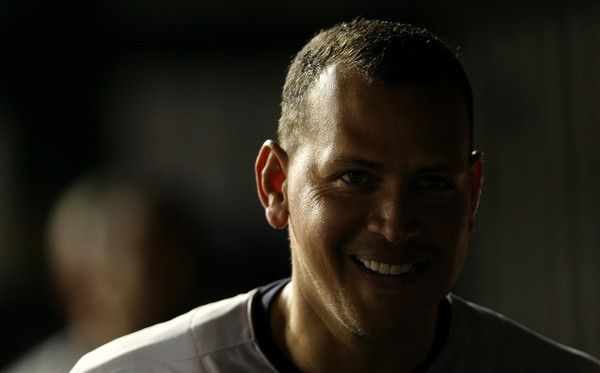 The Yankees and Rangers wrap-up their three-game series later tonight with the ESPN Sunday Night Game. Sigh. Getting sick of all these late Sunday games. Anyway, here are a handful of links to hold you over until first pitch.
Minor league team apologizes for A-Rod "juice" box promotion
On Friday, the High-A Charlotte Stone Crabs (Rays) scheduled an Alex Rodriguez "juice" box promotion for their game against the Tampa Yankees. The team was going to hand out juice boxes labeled "The Sports Drink: 100% Juiced. Side Affects include: tainted records, inflated ego, omission from the Hall of Fame, and more!"
First of all, an A-Rod steroids joke? I award you no points for creativity. Secondly, Marc Topkin reports both the Yankees and Rays objected to the promotion, so it was cancelled. The Stone Crabs then issued an apology, according to Topkin. Here's part of the text:
"On behalf of our entire organization I apologize to the New York Yankees, our affiliate club the Tampa Bay Rays, and all fans who may have taken offense," said Stone Crabs General Manager, Jared Forma.  "While our intent was to raise awareness for the Charlotte County Homeless Coalition and the Salvation Army, we realize this promotion may have been offensive to many and for that we are sorry and have decided to cancel the promotion.  The Stone Crabs organization has the utmost respect for the New York Yankees and Tampa Bay Rays organizations and wishes both organizations only the best in the future."
Yeah, that probably wasn't a good idea. It's fine to hate A-Rod, most do, but an affiliated minor league club scheduling a promotion mocking an active player? That's not going to sit well with the team, the league, and the MLBPA. Better luck next time.
Yankees among teams interested in Cuban OF Eddy Julio Martinez
According to Jesse Sanchez, the Yankees are one of several teams interested in free agent Cuban center fielder Eddy Julio Martinez, who has already been cleared to sign by MLB and the Office of Foreign Assets Control. Sanchez says Martinez is in showcase mode right now — he's held several workouts for scouts and has a few more scheduled.
Martinez, 20, has been described as an "impact talent" according to Kiley McDaniel, who says he has 70 speed and 50 power on the 20-80 scouting scale. Jeff Passan hears Martinez's signing bonus could approach $10M. There's no indication whether Martinez is ready to sign, but he is subject to the international spending pools, so the Yankees can offer him any amount until June 25th, the final day of the 2014-15 signing period. If Martinez doesn't sign by then, New York can only offer him $300,000 due to the penalties from last year's international spending spree.
I don't know much about Martinez at all, just what's in this post basically, but, as always, I am pro adding young up-the-middle talent at all times. The Yankees have dipped their toe in the Cuban market the last few years but have yet to dive in — they attend showcases and invite players in for private workouts, but have yet to pull the trigger and sign one. Their last notable Cuban signing was Jose Contreras more than a decade ago.
(In other Cuban player news, Ben Badler reports highly touted 21-year RHP Norge Ruiz has left the island, but the Yankees won't have a shot to sign him because he won't be cleared until well after June 25th.)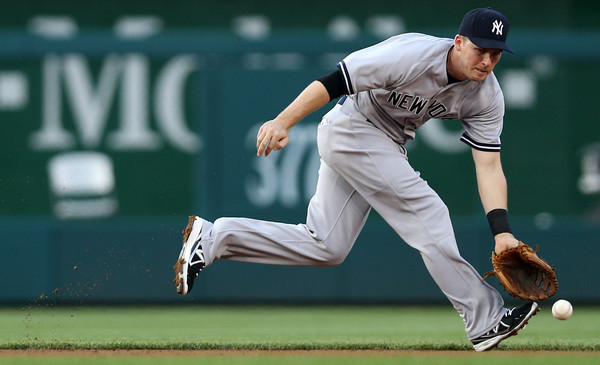 For first time, Cashman noncommittal about Drew's job security
A few weeks ago, when Stephen Drew was scuffling offensively but playing solid defense, Brian Cashman told Andrew Marchand the team was not considering a change at second base. "No. I think Drew's been fine," said the GM. "Right now, I'm not looking at anyone being an alternative at second base to Drew. I'm surprised you asked the question."
Now, in late-May, Drew is still scuffling at the plate and playing solid defense, and, for the first time, Cashman indicated Drew's job may not be set in stone. "(Drew has) got rope, but if someone pushes his way into the mix, so be it," said Cashman to Joel Sherman yesterday. "I am open to having Drew all year or someone else taking this if they can. I can't predict what is going to happen."
That someone would be Rob Refsnyder, who continues to tear the cover off the ball for Triple-A Scranton after shaking off his slow start. His defense is pretty bad, so he'd fit right in with the Yankees (hardy har har), but at least there's a shot at an offensive upgrade. Drew's been terrible at the plate, has been going back to last season, and his leash shouldn't be all that long. Slade Heathcott is doing well in his very (very) limited big league cameo. Maybe that will make the Yankees more willing to roll with another young player.