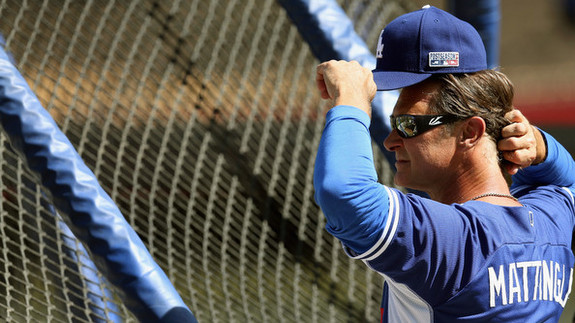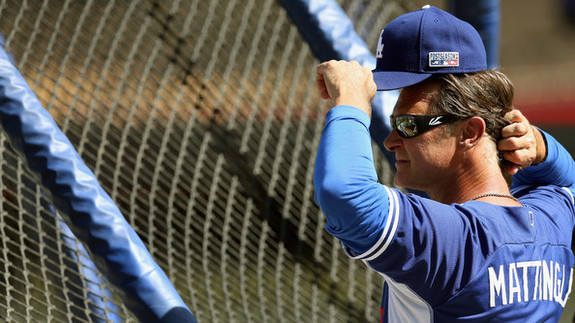 The Yankees fired hitting coach Kevin Long and first base coach Mick Kelleher late last week. Brian Cashman confirmed the rest of the staff will be retained — "If we choose to make any other changes we'll let you know, otherwise everything is status quo until then," he said — though there has been speculation bullpen coach Gary Tuck, third base coach Robbie Thomson, and bench coach Tony Pena could be moved into different roles. We'll see. Here are a bunch of coaching and front office staff updates courtesy of Bob Klapisch, Erik Boland, Sweeny Murti, Chad Jennings, Susan Slusser, Bob Nightengale, Donnie Collins, Andrew Marchand, and George King.
Interesting comment from Cashman after the firings were announced (emphasis mine): "There are some individuals, I think, as we move forward (who) will bring more for the global perspective of the coaching staff  … There are some more things that I want to add to the staff with Joe Girardi. And in my dialogue with Joe, we look forward to interviewing some personnel that can bring those things to the table." Hmmm.
Dodgers manager Don Mattingly told reporters he is "assuming" he will return to the team next year after they were eliminated from the postseason last week, though nothing has been decided yet. If Mattingly does get canned, I have to think the Yankees will consider bringing him back as hitting coach, the role he held from 2004-06 before taking over as Joe Torre's bench coach.
Tino Martinez is not a hitting coach candidate and Paul O'Neill gave a simple "no" when asked if he was interested in the job. Tino was the Marlins hitting coach in 2013 but resigned that July after word got out that he verbally abused players in the clubhouse and literally choked one player. So yeah, forget that.
Former Yankees DH and current Athletics hitting coach Chili Davis is "getting mentioned" as a hitting coach candidate. Davis has been Oakland's hitting coach since the 2012 season and before that was a minor league coach with the Red Sox and Dodgers. There's also speculation Dante Bichette could be a candidate for the job. He was the Rockies hitting coach in 2013 and is close with Girardi.
There's also speculation current Diamondbacks pitching coach Mike Harkey could return as bullpen coach — Harkey was the Yankees bullpen coach from 2008-13 — with Tuck taking over as bench coach and Pena taking over as first base coach. (Tuck was Girardi's bench coach with the Marlins in 2006.) The D'Backs just hired new GM Dave Stewart and fired manager Kirk Gibson, so other coaching staff changes are expected.
Triple-A Scranton hitting coach Butch Wynegar was let go after the season and third base coach Luis Sojo won't return to the team next year. That doesn't mean Sojo's leaving the organization, it just means won't be with the RailRiders in 2015. Double-A Trenton hitting coach Marcus Thames is well-regarded within the organization but is not a candidate for the MLB hitting coach job right now.
The Dodgers are reportedly mulling over the future of GM Ned Colletti, and Yankees assistant GM Billy Eppler is already getting consideration as a possible replacement. Eppler interviewed for the Padres GM job earlier this year.
Special assistant Trey Hillman may leave the Yankees to become new Astros manager A.J. Hinch's bench coach. Hillman is considered a candidate to replace retiring VP of Baseball Ops Mark Newman as head of the farm system. He's also a candidate to join the MLB coaching staff in some capacity.
And finally, I can't help but wonder if the Yankees will adopt the two-hitting coach system many teams use nowadays. (Seventeen teams employ two hitting coaches right now.) They were reportedly considering hiring an assistant hitting coach two years ago but never did, and that "globe perspective" talk from Cashman makes me think Hideki Matsui will be considered for the staff. He's always working with the team's minor leaguers at the various parks. Anyway, that's just me thinking out loud. If the Yankees were going to add an assistant hitting coach, now is the perfect time.