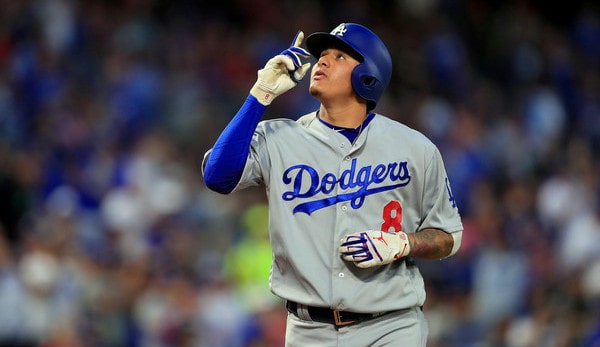 The Manny Machado free agency saga is finally over. According to multiple reports Machado has agreed to a massive ten-year, $300M contract with the San Diego Padres. Yes, the Padres. Allow me to toot my own horn and point out I called the Padres as a sleeper team on Machado over a month ago, before they reportedly got involved in the bidding. Go me.
Machado's new contract includes an opt-out after the fifth year, which surprises me. I thought his side would push for an opt-out after the third year, which would allow him to reenter free agency at age 29, and also right as the current Collective Bargaining Agreement expires and things (maybe) get better for free agents. Maybe Machado's camp tried but the Padres wouldn't budge. Whatever.
At $300M, this is the second largest contract in baseball history behind Giancarlo Stanton's 13-year, $325M deal. It's also the largest free agent contract in North American sports history (Stanton's deal was an extension during his arbitration years). The Padres gave out the richest free agent contract last winter (Eric Hosmer), remember. Don't ever let teams trick you into believing they don't have money.
San Diego appears to be an odd destination for Machado, and it is, but money talks. Also, the Padres have a monster farm system. Best in baseball in my book. Their best prospects, like Luis Urias and Francisco Mejia, started to arrive last year, and others like Fernando Tatis Jr. and Chris Paddack could arrive this year. You can see the foundation of a contending roster forming, and since Machado is only 26, he fits right in with the youth movement.
With Machado off the board Bryce Harper becomes the undisputed top free agent available, and I imagine the Phillies and White Sox will ramp up their efforts to sign him. At least one of those two clubs is going to walk away empty-handed. The Giants have been connected to Harper in recent weeks and I wouldn't rule out the Nationals either. I reckon Machado's contract record won't last long.
As for the Yankees, they only half-heartedly pursued Machado this winter. They met with him at Yankee Stadium in December and, according to James Wagner and Jack Curry, they never made him an offer after that, and "strong voices" in the organization were against signing him. The Yankees have barely been connected to Harper this offseason. I suppose they could swoop in to sign him, but I wouldn't hold my breath.
The Yankees will see Machado and Padres during interleague play this year. The Padres are scheduled to visit Yankee Stadium for a three-year series from May 27th to 29th. The Yankees are not going to San Diego this season, however.