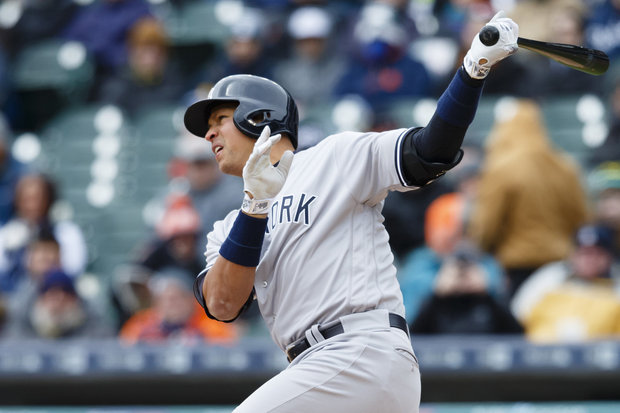 Chill out
The Yankees' first road trip of the season got off to a historically terrible start, as their bats were put on ice in a 4-0 loss to the Tigers on Friday afternoon at Comerica Park. They were held to just three singles and got only one runner in scoring position against starter Jordan Zimmermann and the Detroit bullpen.
THE GOOD: The game lasted just 2 hours and 44 minutes!
THE BAD: It was the first time since 1980 that the Yankees were shut out in their road opener.
THE UGLY: The last time they were held scoreless and had three hits or fewer in their first road game of the season was 1915 against the Senators. Walter Johnson tossed a two-hit shutout in Washington's 7-0 win; the lone Yankee hits were by Wally Pipp and Jeff Sweeney.
Zimmermann, who gave up two of the three hits, joined Mike Maroth (2004) as the only Tigers pitchers in the last 25 years to allow two hits or fewer in an outing of at least seven innings against the Yankees.
Luis Severino, the youngest pitcher to start a game in the majors this season, got tagged for a career-high 10 hits and allowed three runs in five innings. He really struggled to command his slider and the Tigers took advantage of those hanging pitches in the zone. Severino threw 28 sliders, Detroit batters swung at 13 of them, put six in play and all six went for hits.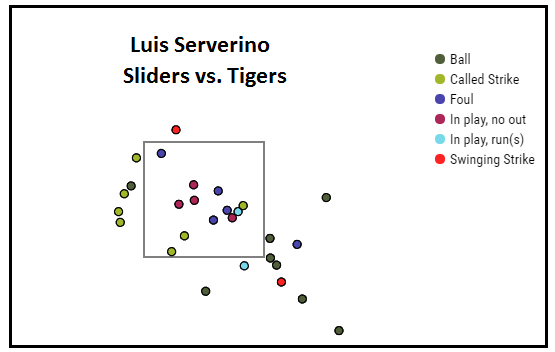 Return of the Bats
Playing in even colder temps on Saturday, the Yankee bats warmed up quickly and delivered a nice bounceback win over the Tigers. With a game time temperature of 31 degrees, it was the coldest game the Yankees have played in baseball-reference.com's database (which has near-100 percent weather data coverage since 1988).
The three veterans that sat out Friday's game shined on this frigid afternoon: Alex Rodriguez and Carlos Beltran both homered, while Brian McCann went 2-for-4 with a walk and scored three runs in the Yankees 8-4 victory.
A-Rod's homer gave them a 1-0 lead in the first inning; it was his team-leading 15th go-ahead home run since the start of last season, four more than any other Yankee. Beltran's blast was his 394th career homer, breaking a tie with Jim Edmonds for sole possession of 59th place on the all-time list. McCann's second-inning single made him 20-of-43 (.465) in his career vs. Tigers starter Mike Pelfrey, his highest batting average against any pitcher he's faced at least 25 times.
CC Sabathia, the first Yankee with a quality start this season, threw six innings of three-run ball as he improved to 5-1 with a 2.74 ERA versus the Tigers since the start of 2012. That's the sixth-best ERA and third-best record by any pitcher with at least five starts against Detroit over the last five seasons.
Starlin Castro made sure the young guys also got some headlines. He notched another multi-hit game to give him 1,000 career hits at the age of 26 years and 16 days. Derek Jeter, who reached that milestone on Sept. 25, 2000, joined the 1,000th hit club at the age of 26 years and 94 days.
He's also in select company with his ability to hit for average and extra bases as a young up-the-middle infielder. He's just the seventh second baseman and/or shortstop to compile at least 1,000 hits, 175 doubles, 30 triples and 60 homers through his age-26 season. The others: Roberto Alomar, Robin Yount, Bobby Doerr, Arky Vaughan, Travis Jackson and Rogers Hornsby.