According to Jon Heyman, the Yankees will be one of the many teams in attendance tomorrow when former two-time Cy Young award winner Tim Lincecum throws for scouts in Seattle. Lincecum didn't pitch at all last season, but apparently he has the itch again, and he's attempting a comeback.
Over the winter Lincecum worked out at the Driveline Baseball facility in Seattle and, according to Jeff Passan, he's regained some velocity. That passes the sniff test. Driveline's throwing program has helped lots of pitchers add velocity, and Lincecum is pretty jacked these days: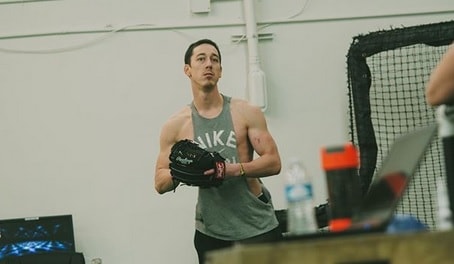 Lincecum is 33 now and the last time he pitched in the big leagues, he was bad. Real bad. He allowed 41 runs and 93 baserunners in nine starts and 38.1 innings with the Angels in 2016. That works out to a 9.16 ERA (7.16 FIP) and a 2.38 WHIP. Yeesh.
In fact, it's been several years since Lincecum has been an effective big leaguer. Going back to 2012, he has a 4.94 ERA (4.26 FIP) in 654 total innings. He was one of the best pitchers in the game from 2007-11 and one of the worst from 2012-16. Sucks. It went so quickly.
The Yankees will attend Lincecum's workout because they attend everyone's workout. They're doing their due diligence, because if Lincecum has truly regained some velocity, it's possible he'll have some value on the mound. You can never have enough pitching. A few things about Timmy's comeback and the Yankees.
1. This could be really fun. Man, when Lincecum was good, he was really good. Good and fun, which is the best kind of good. To wit:
It's been a long time since Lincecum was last effective, but gosh, it sure is easy to dream on him as a reclamation project, isn't it? I can picture it now, Lincecum going toe-to-toe with Justin Verlander in the ALCS. Imagine?
2. But seriously, how would this work? Lincecum didn't pitch last year and he was pretty bad the five years prior to that, so, realistically, he's looking at a minor league contract. Quality free agents like Lance Lynn and Alex Cobb are having trouble finding work this offseason. Ditto others like Jaime Garcia, Andrew Cashner, Trevor Cahill, and Jason Vargas. If those guys aren't getting a guaranteed Major League contract, neither is Lincecum.
Because he has more than six years of service time, Lincecum will get a $100,000 retention bonus if he starts the season in Triple-A, and he'll have an automatic June 1st opt-out clause. Chances are Lincecum and his agent will push for an opt-out at the end of Spring Training, because if shows up to camp and looks great, he'll want an opportunity to find big league work elsewhere. Pretty standard, really. Minor league contract with a low base salary, some incentives, and an opt-out date at the end of camp. There's the Lincecum contract.
The Yankees can always make room for Lincecum in their Triple-A rotation if that's where this ends up, especially if Domingo Acevedo and/or Justus Sheffield start the season back in Double-A. I'd say Luis Cessa, Domingo German, and Chance Adams are the only Triple-A rotation locks right now. The other two spots are up for grabs with Acevedo, Sheffield, David Hale, and Brady Lail in the mix. There'd be a spot for Lincecum, easy.
3. Forget about starting. Put him in the bullpen. Given how bad he's been the last few years, I would forget all about trying Lincecum in the rotation. We're not talking about putting 22-year-old Luis Severino in the bullpen here. It's a soon-to-be 34-year-old who was out of baseball last season and hasn't been effective since Jesus Montero wore pinstripes. A move to the bullpen at this point of Lincecum's career is the natural order of things.
Lincecum has always been a bit of an adrenaline junkie and he's had some success pitching out of the bullpen, most notably during the 2012 and 2014 postseasons, so it wouldn't be a completely new experience for him. Put him in the bullpen, let him air it out for an inning at a time, and see what happens. Could be cool. I don't think high-leverage situations would phase him at all, and the Yankees have the bullpen depth to break him in as a low-leverage guy at first.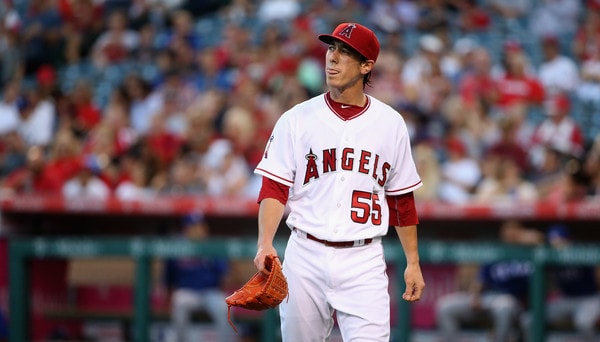 4. Are the Yankees a fit for Lincecum? The most important question. Why would Lincecum sign with the Yankees? I imagine his priorities are, in order, getting back to the big leagues and pitching well enough to stay in the big leagues. The Yankees have five starters for five spots at the moment, plus some good depth options. Lincecum would be, at best, sixth on the rotation depth chart. There are teams out there still looking for fifth starters.
As for pitching well enough to stay in the big leagues, Yankee Stadium and the AL East isn't the best place to do that. The Yankees haven't had much luck signing reclamation project pitchers over the years, if you haven't noticed. This isn't the easiest place for a pitcher to rebuild value. The last reclamation project pitchers they signed were … Bartolo Colon and Freddy Garcia? I think so. And those two guys were almost out of baseball before the Yankees came along. The Yankees were a last resort.
I feel like the same would have to be true for Lincecum, because, if the money is equal (luxury tax plan!), there are teams out there that could offer him an easier path to the big leagues and a more pitcher friendly environment. The Twins, for example. The Angels again. The Brewers, the Mets, his hometown Mariners. The Giants! Lincecum going back to San Francisco would be a cool baseball thing. Maybe Lincecum's top priority is winning, and he'd sign with the Yankees for that reason. Otherwise it appears there are teams out there that better fit his needs.
* * *
Baseball is better when Lincecum is healthy and effective — he had hip surgery in 2015 and is now further away from the surgery than he was when he pitched with the Angels in 2016 — and I hope we get to see a good version of Lincecum again this season. It'd be really cool. And if we get to see him be healthy and effective in pinstripes, that would be even better. A minor league contract is no risk, so of course the Yankees try to sign Lincecum if he looks good in tomorrow's workout. It's just a question of whether Lincecum thinks the Yankees are the best team for him as he tries to revive his career.