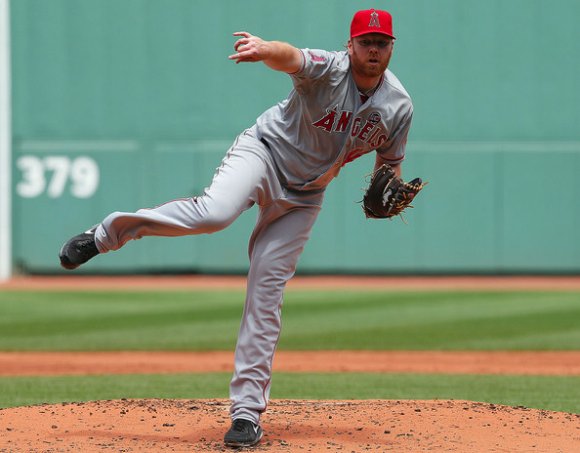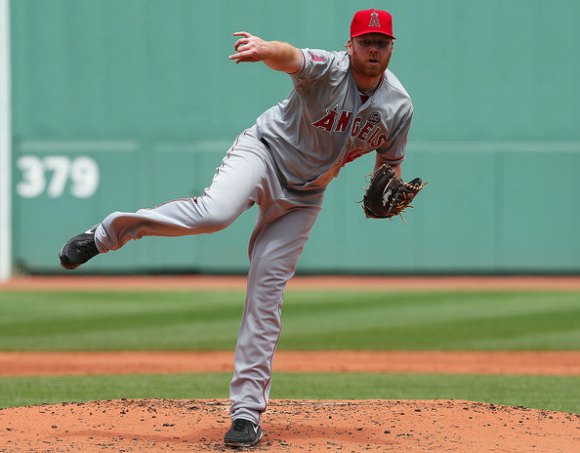 The Yankees seem set with the top four in the rotation and their closer, but they could still use some help filling the other seven slots on the pitching staff. Particularly, adding a couple of pitchers to the fifth starter competition could help them.
Going with an internal candidate might seem ideal. If Michael Pineda steps up, clearly the Yankees should go with him in the fifth spot. But if he doesn't they face a dilemma. David Phelps and Adam Warren might be better suited in relief roles, and the Yankees can use some bullpen reinforcements right now.
By picking up one or two free agents on minor league deals, the Yankees can offer new auditions for the fifth starter spot, perhaps making it easier to use Phelps and Warren in the bullpen if Pineda still needs time in the minors.
The list is thin, of course, and each pitcher is significantly flawed. That's always the case when looking for players on minor league deals. But each of these three pitchers has at least some upside.
Tommy Hanson
If a 27-year-old former top prospect appears in line for a minor league deal, something must have gone horribly wrong. Hanson hasn't been the same since a shoulder impingement and rotator cuff injury cut short his 2011 season. Since then he's gotten progressively worse.
The shoulder injury seems to have taken all the life out of Hanson's fastball, leaving his two breaking pitches less effective. While it's possible for a pitcher to live right around 90 mph, where Hanson has been for the past two seasons, something else seems to be missing from that heater.
At just 27 years old, Hanson still has some promise. He did recover some of his velocity late last season, after moving to the pen at the end of September. If that helps him rediscover the pitch, he could become effective again. Even if he can't break 90 when stretched out over 100 pitches, he could become a viable option in the pen. The Yankees need some help there as well.
The big upside in signing Hanson is that if he does bounce back, he won't become a free agent until after the 2015 season. That's a nice little bonus for taking a chance on someone.
Joe Saunders
Under normal circumstances, a 33-year-old lefty with a history of mostly average numbers would find a team willing to offer a MLB deal. But after his 2013 performance, Joe Saunders probably isn't getting that from a non-desperate team. It's hard to see how last season could have gone any more wrong for him.
After decent showings in 2012, including a fine run during Baltimore's playoff push, Saunders moved to Seattle and one of the league's most favorable pitching environments. The result: the highest home run to fly ball ratio in the majors despite pitching in one of the least favorable HR parks. His 5.26 ERA ranked second-worst among qualified pitchers.
Why even consider Saunders after that debacle? For starters, that performance probably makes him a minor league deal guy. Second, from 2007 through 2012 he produced a 104 ERA+. Third, it's possible that the spikes in his HR/RB ratio and his BABIP could regress to his career norms. Saunders is still no great shakes, but he's probably worth a look on a minor league deal.
Jair Jurrjens
The Yankees have been connected to Jurrjens in the past. After the 2011 season the Braves started shopping him around. And why not? He had undergone knee surgery after the 2010 season and saw those problems persist into 2011. Despite that, Jurrjens pitched reasonably well, a 2.96 ERA in 152 innings. It seemed like a great time to sell high.
The Braves found no takers, or at least no takers willing to meet their asking price. What followed was a two-year barrage of home runs and otherwise putrid performances, amounting to a 6.63 ERA in just 55.2 MLB innings. His stints in the minors weren't particularly impressive, either. It would appear that Jurrjens is finished.
Every pitcher willing to take a minor league deal has to be flawed in some significant way. Jurrjens might be worth the flier because he's succeeded in the past despite his so-so control that goes along with sub-par stuff. Chances are he's done, but at 28 years old he's worth one last look before closing the book on him.
Lightning Round
The MLBTR free agent list has a number of household names who could sign minor league deals this winter. Are any of them in any way appealing?
Roy Oswalt: We wrote about Oswalt earlier this off-season, though mainly as a reliever. Maybe he could bounce back as a starter if given a full spring training. Worth a look, but an aging starter with back problems probably won't pan out.
Johan Santana: We also wrote about Santana, but it appears he won't be back until the summer, so we can back off that idea for a while.
Barry Zito: I wanted to find something to like about Zito, I really did. Unfortunately, there's just nothing.
Jeff Karstens: He essentially had a good year, maybe year and a half, but has been hurt and ineffective otherwise. It'd be nice to bring back an old friend (acquaintance maybe?), but Karstens isn't going to help even in the best case scenario.
Aaron Harang: Like Saunders, he got thrashed in Seattle last year. Unlike Saunders, he throws right handed and is 36 years old. Harang had a nice peak just as he entered his prime years, but outside of three pretty good seasons, he's been mediocre to horrible.
Jake Westbrook: The former Yankee looks pretty toast.
Bruce Chen: He actually had a decent season last year, split between the rotation and the pen. But Chen is super homer happy. It's tough to see that working at all with the Yankees.