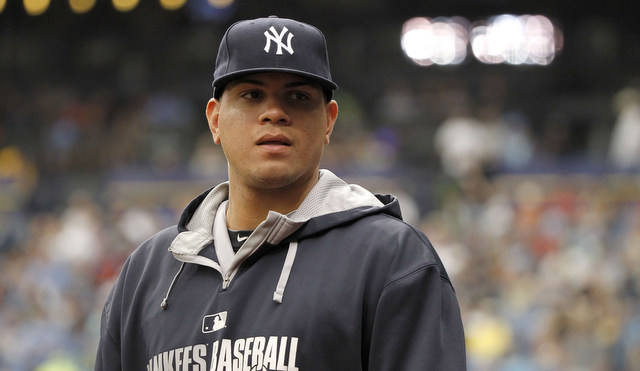 One year after implementing some procedural changes to their player development system, the Yankees took the next step and made some personnel changes last fall. Long-time VP of Baseball Ops Mark Newman retired — his contract was up and I get the sense he wasn't going to be brought back anyway — and was replaced by Gary Denbo, who's worn many organizational hats over the years. Pat Roessler, the team's director of player development for more than a decade, was also let go, as where several other staff members.
The changes were made following a season in which the Yankees actually got some help from within. The kind of help that didn't come at all in 2013. Shane Greene and especially Dellin Betances had an impact on the mound, and others like Chase Whitley, Jose Ramirez, and Bryan Mitchell got a chance to make their MLB debuts. It still wasn't enough though. The Yankees didn't have anyone to step in when Mark Teixeira or Carlos Beltran got hurt, and beyond Greene there was no real rotation help to be had.
Overall, the farm system did improve last year. Several prospects hit on something close to their realistic best case scenario and zoomed towards the top of the organizational prospect list. The Yankees also spent more than $30M in international free agency between bonuses and penalties last summer, essentially making a mockery of a broken system while hoarding most of the top available talent. Those prospects are all teenagers though. It'll be a while before they have any sort of big league impact for New York.
This is, unbelievably, my ninth Top 30 Prospects List at RAB. The other eight can be found right here. This next part is very important: I am not a scout nor am I an expert. I'm a guy with opinions. And they're wrong. Like, all the time. I read a lot — an embarrassing amount, really — and I have my own preferences for what makes a good prospect. I read everything. Baseball America, Keith Law, Baseball Prospectus, MLB.com, MiLB.com, random interviews with local papers, you name it. There's plenty of information out there and I try to soak it all in. What qualifies me to put together a list like this? Nothing, I'm just a guy with a blog. Start one of your own and you can put together a top 30. Or a top 100, if that's your thing. This is meant to be for fun, not any sort of definitive ranking.
I use the rookie limits (50 innings or 130 at-bats) to determine prospect eligibility because that's what everyone else uses. I don't pay attention to service time because that stuff is too complicated. Also, I don't rank any recent international signings because those guys haven't even played a professional game yet. Just a personal, long-standing policy. I'd rather be a year late than a year early on players like that. Rest assured, next year's Top 30 will inevitably feature a bunch of guys from last summer's international spending spree. Four players from last year's list graduated to MLB and eight are no longer in the organization. That seems like a lot.
Alright, so let's cut the small talk and get to the rankings. I changed the format slightly this year just to shake things up a bit. Hopefully you like it. All the relevant stats and bio information is listed before the write-up. All headshots from MLB.com or MiLB.com, unless noted otherwise. This year's Top 30 list starts after the jump. Enjoy.
[Read more…]