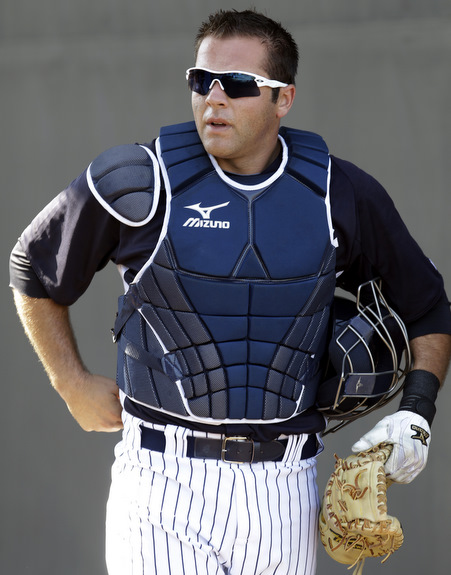 By the Yankees' own admission, last season was a terrible year for the farm system. Many top prospects either got hurt or underperformed (some did both), so much so that the Yankees' drafting and development strategy and personnel were re-evaluated. No one was fired, but several new instructors were added to the staff, including former big league managers Trey Hillman and Mike Quade. Procedural changes were made as well.
As a result of that down year, the Yankees have a lean system with almost no immediate help on the way. No impact players, anyway. Having three first round picks in last summer's draft helped keep them from the bottom of the various organizational rankings, plus the team is said to be planning a huge international spending spree this summer, so there figures to be a lot of talent added to the system during this 12-13 month span. They need it, that's for sure.
This is my eighth Preseason Top 30 Prospects List and the other seven can be found right here. As a reminder, this is my personal list and I am not an expert. I'm just a dude with a blog and some opinions. I have my own preferences and therefore I'm high on some players and low on others, compared to consensus. You're welcome to disagree with my rankings. We all value certain things (upside, performance, probability, etc.) differently and that's why there is no right way to rank prospects.
I use the rookie limits (50 innings or 130 at-bats) to determine prospect eligibility without any regard for service time because that's easiest. Service time is too much of a hassle to track. Preston Claiborne threw 50.1 innings last season, so he wasn't eligible. There has been a ton of turnover from last year's list, with seven players either graduating to the big leagues (Austin Romine, Adam Warren), leaving the organization (Brett Marshall, Corey Black, Melky Mesa, Ravel Santana), or both (David Adams). Another nine players dropped off the list due to injury, poor performance, or the numbers crunch as well. That means 16 players (!) on this year's Top 30 were not on last year's. Ridiculous.
As for sources, it's pretty much everything. Baseball America, Keith Law, and Baseball Prospectus, of course, plus smaller profiles from hometown newspapers and stuff like that. You can learn quite a bit about a pitcher from a random interview since they tend to talk about their repertoires and all that. There's also video as well. I'm no scout, but it doesn't take a genius to see if a guy has a long swing or a nasty slider. The list starts after the jump. Enjoy.
[Read more…]