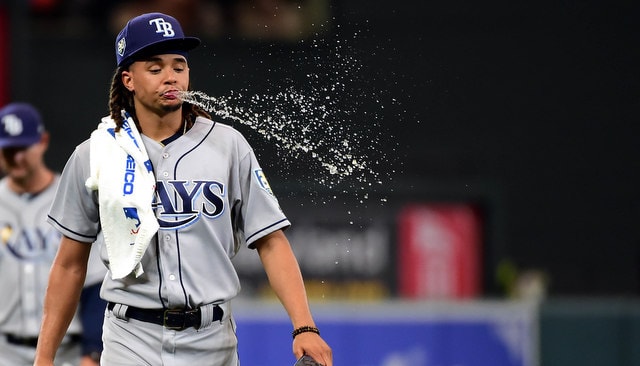 The 2018 non-waiver trade deadline is one day away. The Yankees have already made several trades, most notably acquiring Zach Britton from the Orioles and J.A. Happ from the Blue Jays. Lot more early trades than usual this year, no? Not just the Yankees, all around baseball. Manny Machado, Brad Hand, Cole Hamels, Nathan Eovaldi, Jeurys Familia, Mike Moustakas … all traded already. Weird.
Anyway, even after adding Britton and Happ, the Yankees could still make some moves prior to tomorrow's 4pm ET deadline. Aaron Judge will miss at least three weeks with a wrist injury, so the Yankees could look to bring in another bat. Also, another catcher could be in order too. Gary Sanchez might not return until September. Plus pitching depth. I'm sure they're still open to adding a controllable starter.
"We haven't peeled the onion enough to tell you exactly what we will do. If something presents itself that allows us flexibility and makes sense, we can evaluate that," said Brian Cashman to Joel Sherman following the Judge injury. "I'm sure things will be thrown our way (now that Judge is out). We will see if anything makes sense as we navigate the marketplace before it closes."
We're going to keep track of all the day's Yankees-related trade rumors right here. I can't promise there were will be many of them because the Yankees have already addressed their most pressing needs with Britton and especially Happ, but I'm sure there will be some. Chat about all the day's trade deadline rumors and activity right here.
Reminder: Your trade proposal sucks.