Nick Swisher once won a game of Connect Four in three moves.
When you go to see Nick Swisher play, you have to buy two tickets. One for the game, and one for the gun show.
Nick Swisher's intangibles are tangible.
Nick Swisher let the dogs out.
Carlos Delgado stood for the National Anthem because Nick Swisher told him too.
I would go on, but we only have so much bandwidth. Once again Swisher the best player on the team last night, hitting his team leading third homer while being the only pitcher to not allow a run. Forget chasing the MVP trophy, Swish is going after the Cy Young too.
Here's a look at his pitch trajectories, via Pitch f/x. Remember to click on each graph for a larger view.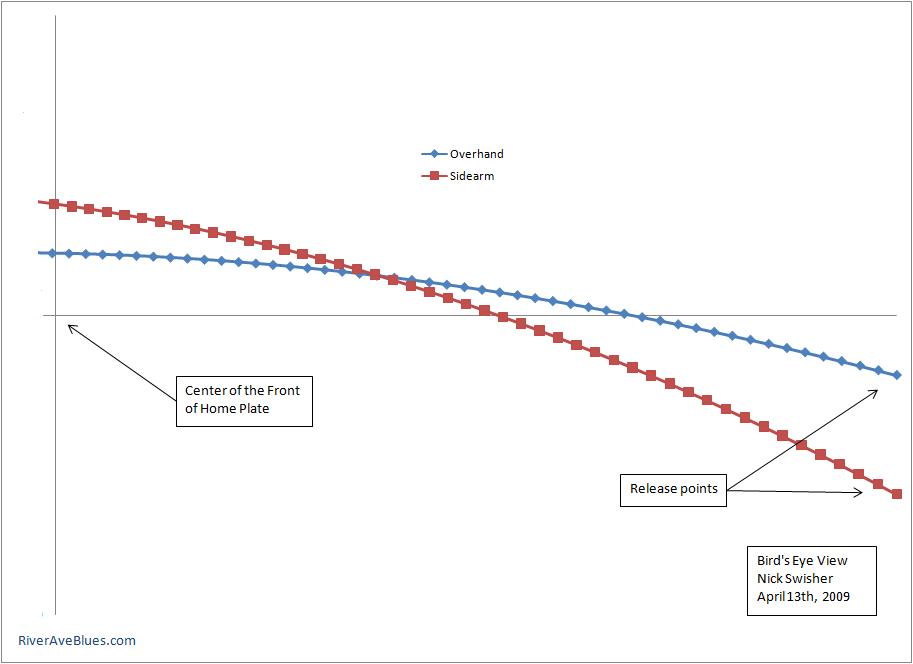 All of Swish's twenty-two pitches were identified as changeups by Pitch f/x, save for one two-seam fastball, so I instead split them up between overhand and sidearm. Surely you remember seeing Swish drop down and throw those handful of pitches from a super low arm angle. Here's the view from first base:
As free and easy as Nick was throwing, just about all that sink came from from good ol' gravity. Here's the catcher's view: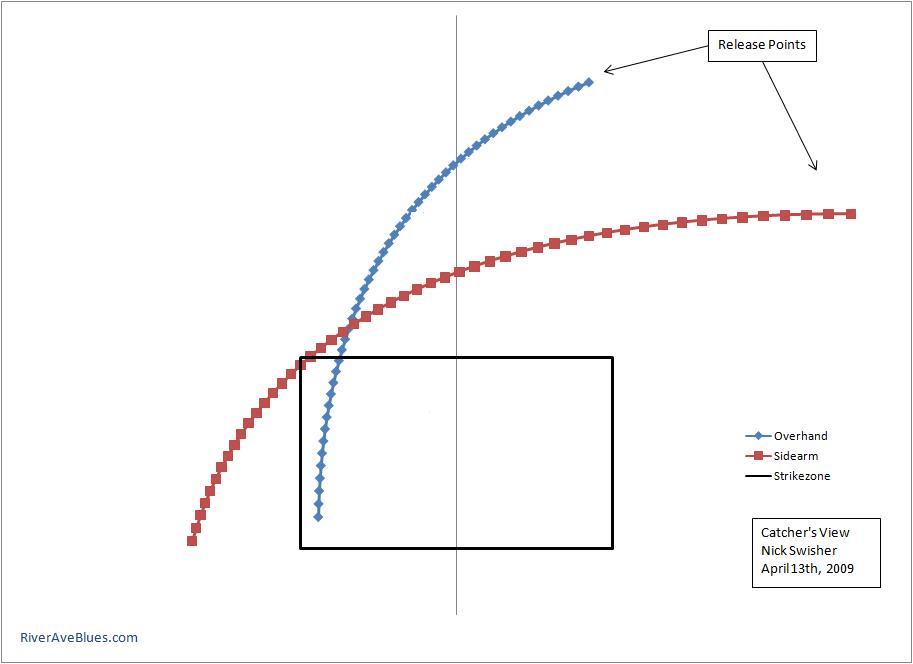 Pffft, forget Dave Eiland. Chien-Ming Wang needs to sit down with Swish and figure out where all the movement on his sinker went. Swisher does need to get more comfortable throwing in on lefties and away to righties, though. Let's take a look at his release points: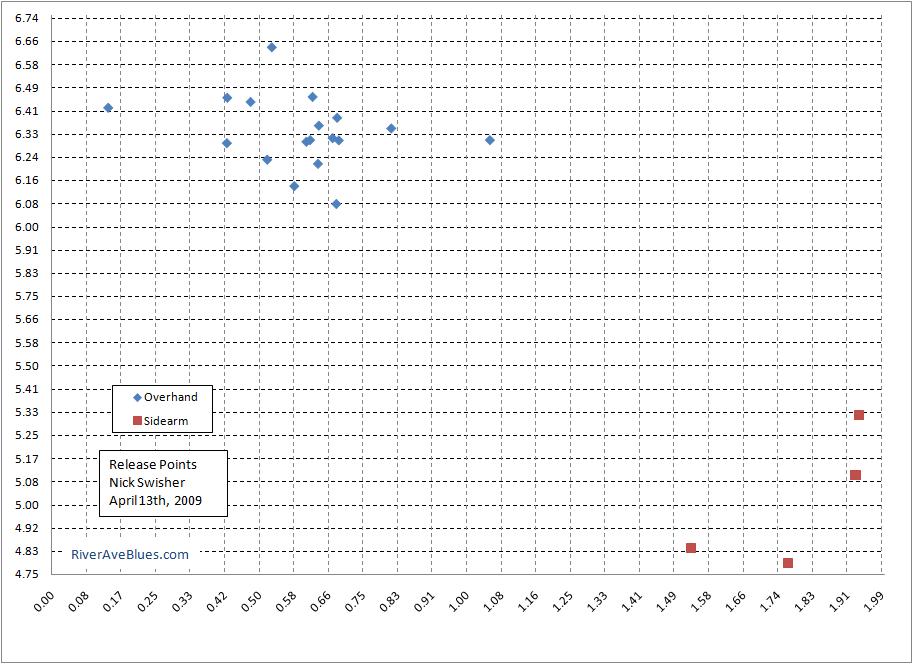 That's an amazingly consistent release point, then again Nick Swisher is amazingly amazing. Lastly, here's his scatter plot at the strikezone: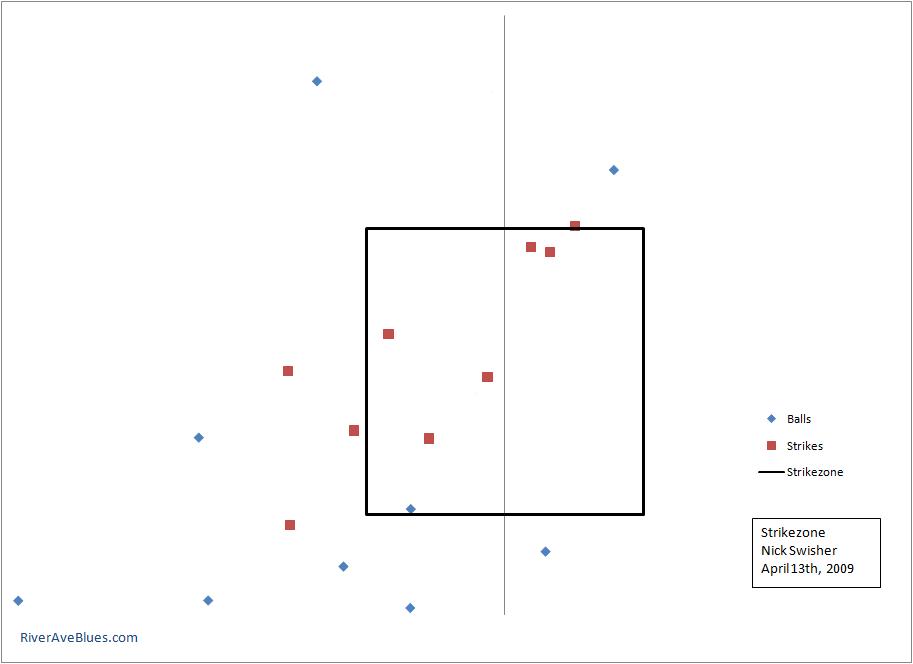 Effectively wild, I'd say.
So while last night's game was completely forgettable, Nick Swisher taking to the mound was a moment all baseball fans could enjoy.