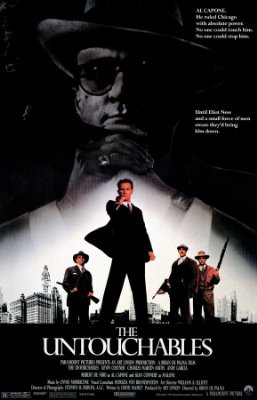 Yesterday's news concerning the Blue Jays' willingness to trade Roy Halladay sparked a fire storm of conversation among baseball fans around the nation. With that announcement, Halladay became the most sought-after July name, and early indications are that he would waive his no-trade clause for New York, Philadelphia or Boston. My money is on Halladay's landing in Philadelphia, but we can't count out the Yankees.
Yesterday, in writing about the potential for a trade, Joe mostly summed up my take on it:
What about acquiring him? Rosenthal notes that Ricciardi would deal within the division, though we all know there's a premium there. Any package would probably have to start with Phil Hughes, and then include one of the Yanks' precious few bats, likely one of the catchers. Would Hughes, Romine, and a third prospect, probably of the top-10 variety, be enough to land Halladay? Would the Yankees be wise to make such a move?

There's no doubt that acquiring Halladay would leave the Yankees with the best rotation in baseball. In the short term, they'd be as well off as any other team, probably better off. In the long term they'd be giving up prospects, sure, but prospects can bust. It looks like Phil Hughes is finding his way, and it would probably suck to face him four or five times a year. But it wouldn't be nearly as bad as facing Halladay that many times.
I'd add a caveat: Considering their respective ages, Phil Hughes could be a thorn in opponents' sides longer than Halladay may be. Furthermore, as many have pointed out over the last 24 hours, if Brian Cashman opted 18 months ago to avoid sending Hughes and others to the Twins for a younger Johan Santana also with one year left on his contract, why would he do the same with Halladay? (Santana, by the way, has a 5.12 ERA over his last 10 starts with some bad peripherals. Meanwhile, Fangraphs posits that J.P. Ricciardi will not only ask for the sky for Halladay but deserves it as well. Roy is just that good.)
While we'll be hearing a lot about Halladay and other potential trade targets over the next few months, I noticed an interesting thread in the comments from Yankee fans who were discussing potential deals yesterday. In light of a few bad starts and some thoughtless comments to the media, Joba Chamberlain isn't as untouchable in the eyes of the fans as he once was. That's an odd and confounding sea change in fan opinion, and I'm willing to discount it as the frustrations of a fan base expecting their 23-year-old stud to be lights out right away.
Anyway, these comments and the general state of trade rumors made me ponder the question of untouchables. As fans, we overvalue our prospects, but who among the Yankee farm hands is truly untouchable? Jesus Montero fronts that list. In two levels this year and at just 19 years of age, he is hitting .336/.391/.556. A young hitter who is, for now, a catcher such as Montero doesn't come around that often, and the Yanks should hold on to that one.
Beyond Montero, I would also add Joba Chamberlain and Phil Hughes to that list. While both are clearly works in progress, they have shown the ability at a young age to get hitters out by way of the K. Hughes had shown his potential pitching out of the pen this year, and we know what Joba, when 100 percent healthy and on, can do with his high-90s fastball. In the late 1990s and early 2000s, the Yankees stopped developing young cost-controlled pitching to complement their free agent signings. With Joba and Phil, they can do just that.
Beyond that, though, anyone is fair game. The Austins — Romine and Jackson — both have a lot of potential, but both feature some red flags as well. Romine's on-base percentage is just .316 at A+, and Jackson is striking out a lot. Keith Law, in particular, has accused fans of over-projecting A-Jax. For the right package, I would trade either. Other prospects are certainly movable too.
In the end, this boils down the simple reality that the Yankees must know when to trade from a strength. They have catching depth, and they have pitching depth in their farm system right now. Both of those are commodities, and either could land the Yanks a big fish. The next 23 days will be as interesting as they always are, and the Yanks should make some splashes. We'll suffer through some separation anxiety, but with the right moves, it should be well worth it.