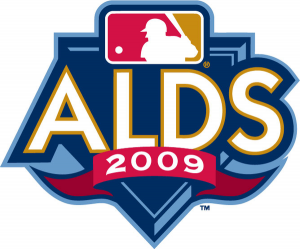 The last playoff series our beloved Bombers won came five years ago, when they sent these same Minnesota Twins home for the winter with a win on their own (astro) turf. That series went four games, but this year's version could end after three.
Standing in the way of the Yankees and an ALDS sweep is none other than Carl Pavano. In his four seasons with the Yankees, Pavano made just 26 starts and threw only 145.2 IP. This year, his first post-Bronx? Try 33 starts and 199.1 IP. Pavano called his four years in pinstripes a "black period," but now the righthander has a chance to repay some of the $40M he stole from the Yanks by going out and throwing a clunker today.
It's tough to expect another thrill-a-minute roller coaster like we had on Friday, but stranger things have happened. Here's the lineups:
Yankees
Derek Jeter, SS
Johnny Damon, LF
Mark Teixeira, 1B
Alex Rodriguez, 3B
Hideki Matsui, DH
Jorge Posada, C
Robinson Cano, 2B
Nick Swisher, RF
Melky Cabrera, CF
Andy Pettitte, SP (14-8, 4.16)
Minnesota
Denard Span, CF
Orlando Cabrera, SS
Joe Mauer, C
Michael Cuddyer, 1B
Jason Kubel, RF
Delmon Young, LF
Brendan Harris, 3B
Jose Morales, DH
Nick Punto, 2B
Carl Pavano, SP (14-12, 5.10)
As you've surely already heard, the Angels beat the Red Sox tonight in Papelblown fashion, so the Halos await the winner of this series in the ALCS. TBS and Chip Caray once again have the call of this game, with first pitch scheduled for 7:07pm ET. Enjoy.