No team goes into the season without planning for the worst at each position. Players get hurt, and teams need to have an idea of what they'll do if that becomes a reality. A well-crafted backup plan can help stanch the bleeding a bit. Of course, if the team ends up like the 2009 Mets then no amount of gauze will stop the hemorrhaging. Players also slump, and while many players, including basically the entire Yankees' infield, will stay in the lineup, others will find themselves on the bench. So what are the Yankees' backup plans for the 2010 season?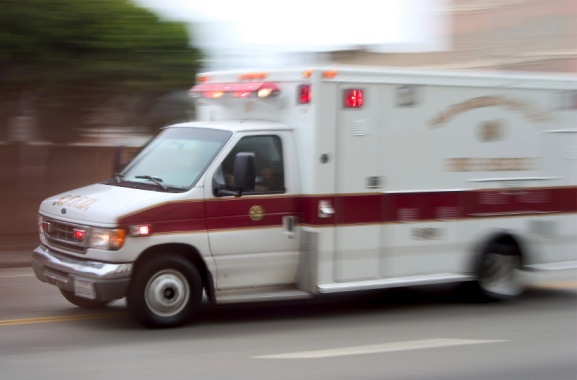 Designated Hitter
Nick Johnson presents the greatest concern for injury on the team. He has an injury history that matches Bart Simpon's permanent record in volume. He did remain mostly healthy in 2009, missing about two weeks with a hamstring issue, so there is hope that he'll stay in the lineup. His move to the DH spot should also help him avoid the wear and tear that comes with playing the field every day.
As Mike discussed this morning, Jesus Montero could be among the backup plans, though the Yankees will probably turn elsewhere before moving their defensively challenged catching prospect into a DH role. Maybe if the injury happens later in the season it will be a possibility, but if anything happens in the first half chances are that Juan Miranda will get the call. Jorge Vazquez could also provide an alternative, though a lot of that will depend on how he's hitting in the minors.
As an outside chance, perhaps the Yankees would favor Jorge in the DH role. That would necessitate finding another catcher, though. If Cervelli is hitting then perhaps they can do with just a backup. Otherwise they'd need someone else, and I'm not sure the Yanks are prepared to go trade for a catcher this season.
First Base
We got a glimpse of a potential Mark Teixeira injury last night when Jeremy Guthrie hit him on the elbow with a fastball. It appears to be just a bruise, so Tex will likely rub some dirt on it, take a day or two off, and continue preparing for Opening Night. Since his debut in 2003 he has been on the DL just twice, though he did require minor knee surgery following the 2007 season. What happens if Tex is physically unable to play at some point this season?
Nick Johnson will likely move to first base with Juan Miranda also taking reps at first and DH. There's a chance Nick Swisher could eat some innings at first, especially if Randy Winn starts hitting. It won't equal Mark Teixeira, of course, but only a top first base prospect could even have a prayer. Losing a superstar player is detrimental to any team.
Second Base
Since his prolonged trip to the DL in June of 2006 with a hamstring strain, Robinson Cano has stayed almost completely healthy. His only issue since then cropped up in camp last year, a bit of pain in his shoulder after he returned from the World Baseball Classic. It didn't affect his season, though, as he played in 161 games. He has played in at least 159 games in every season since 2006.
If Cano's luck changes this year then Ramiro Pena could fill in. That would necessitate the Yankees recalling another utility infielder to replace Pena, which at this point figures to be Kevin Russo. If they're forced to do that, though, might Russo get regular reps at second? His bat projects better than Pena's, and the Yankees seem to like his defense enough. I think he'd get a shot to play at least a few times a week in this case.
Third Base
After appearing a bastion of health for most of his career, Alex Rodriguez spent time on the DL in each of the past two seasons. His hip surgery last year is certainly cause for concern. In fact, I think every Yankees fan held his or her breath last season every time he grabbed for the hip. He survived, though, and all reports have been positive since. Yet we can't ignore the possibility that A-Rod misses time this season.
If it's just a 15-day DL stint, then Pena could slide into the role. But we're again crossing into Russo territory here. The Yanks certainly could hand the job to Pena temporarily and call up one of the other utility infielders on the 40-man roster. Russo appears superior to those options, and again, if they recall him I think they'd give him a chance to play multiple times per week, at least at second and third.
Shortstop
Derek Jeter and the disabled list do not get along. In fact, since he dislocated his shoulder sliding into third on Opening Day 2003 and missed over a month, he hasn't spent a single day on the DL. He has weathered nagging injuries, a few of which have kept him out of action for days at a time, but none have necessitated a DL trip. But what happens if his luck changes this year?
Pena would likely be the guy here. I'm not sure how they'd deal with the utility position, but they have been giving Russo reps at short, so perhaps he'd come up and play once in a while. Or maybe they'd go with someone a bit more adept at short. In any case, I think Pena, with his slick glove work, would be the go-to guy to fill in at short, for either a short- or long-term injury.
Left Field
With uncertainty surrounding left field heading into the season, an injury wouldn't greatly affect matters. If Gardner gets hurt then Randy Winn would take the bulk of the at-bats. If Winn gets hurt then it's Gardner. In either case Marcus Thames could get some more at bats against lefties while playing left. Yet this leaves the Yankees vulnerable to the other half of the statement posed in the first paragraph. What happens if Winn doesn't recover from his poor 2009 and Thames doesn't hit?
This is a situation where I can envision a trade. I'm not sure who they'd target, or what they'd have to surrender. Considering the state of the farm, it might be a difficult proposition. But with few options on the farm, the Yanks would have to do something. Maybe the Rockies would be willing to part with one of their many outfielders. Other than that, I'm having a difficult time seeing where they could turn.
Center Field
Over his entire career Curtis Grandrson has missed just one month on the DL, the result of a fractured middle finger in 2008. Even then it came at the end of camp, so he didn't miss much actual time. Even if he does get hurt, Gardner slides into center field and Winn takes over in left, with Thames getting more at bats against lefties. Yet the same problem arises. What happens if Gardner, Winn, or both aren't effective? I don't think Colin Curtis is the answer.
Right Field
Losing Swisher would be a big blow to the Yankees' offense. His presence at the bottom of the order makes the lineup that much longer, and to downgrade from him to Winn would lessen that effect. All considered this would be on par with losing Granderson, replacements and all. Clearly, the outfield is one area where the Yankees could face some issues if players miss time. Maybe Winn steps in adequately, but there's no guarantee of that.
Catcher
Jorge Posada has become a bit more fragile with age. He hadn't hit the DL in his entire career until 2008, when he was ineffective in the first half and missed the entire second half with a shoulder injury. Thankfully the shoulder held up last season, but Jorge missed a couple of weeks with a hamstring injury. While he could stay healthy for most of 2010, the Yanks can't bank on that. So what's the plan?
The team weathered injuries to both Posada and Jose Molina last season, using Francisco Cervelli to fill in temporarily. His backup, if you'll remember, was Kevin Cash, so it's not all that different this year, with Mike Rivera filling the interchangeable role of emergency catcher. A longer term injury, as in 2008, could cause more problems. It's doubtful that the Yankees would turn to Montero here, but you never know. Perhaps they would use him in a split-time situation with Cervelli, inserting him at DH to give Johnson a break here and there. Still, I don't think it likely.
Starting Rotation
A.J. Burnett has an injury history, though he has avoided the DL in the past two seasons. Andy Pettitte has battled through nagging issues in the last two years. Phil Hughes has yet to pitch as a starter in the majors and not get hurt. If one of these pitchers has to spend time on the DL, the Yankees will have to turn to Sergio Mitre at this point. Maybe, if it happens early in the season, they'd insert Chamberlain into the rotation, but given the comments by Dave Eiland and Billy Eppler, I'm not so certain. Al Aceves seems more likely at this point.
If Aceves and Mitre don't find success in the rotation the Yankees could look to their AAA roster for help. Ivan Nova, Zach McAllister, and Jason Hirsh would likely be the top choices. The hope, of course, is that it never gets to that point. Even so, I wouldn't at all be surprised to see one of those three make a few starts for the Yanks this season.
Bullpen
Thankfully, the Yankees are pretty deep in relief pitching. Mark Melancon remains a top bullpen prospect despite shaky performances in 2009. Joe Girardi's love of lefties means that Boone Logan will likely be an early bullpen replacement, perhaps breaking camp with the team due to Aceves's sore back. Royce Ring also made a case this spring. Beyond them the Yankees have a number of options, including Romulo Sanchez. The bullpen is the one area where I'm not worried about injuries or ineffectiveness. There are plenty of replacement options.