If every pass through the rotation went like the last one, the Yankees would win 130 games. Maybe more. Four of the five starters produced incredibly starts, while the exception was a mere decent start. There is no better way to describe this excellence than to lay out the numbers.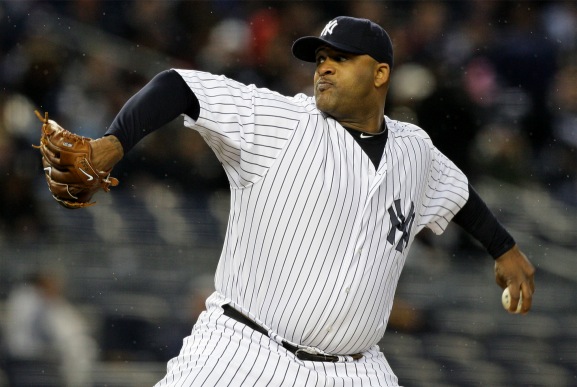 [TABLE=63]
In those five games the Yankees pitched a total of 42 innings, thanks to the rain-shortened affair on Friday evening. Of those 42, the starters have picked up 33.2 innings, leaving little work for the bullpen. (Yet, still, Mariano has gotten into the past three games.) They have been nothing but stellar, allowing just seven runs, which amounts to a minuscule 1.87 ERA and a 2.72 FIP. No, it is no wonder at all that they won all five games.
The bullpen has done quite a job as well. Joe Girardi deployed five relievers in the past five games, leaving Sergio Mitre and David Robertson dormant. Here's how that crew fared.
[TABLE=64]
The three-run homer Al Aceves surrendered to Nelson Cruz on Saturday makes this line look a bit worse than it actually is, considering the lead the Yankees held at the time. Even still, that's just three runs in 8.1 innings. That's a 3.24 ERA and 3.44 FIP. Without Aceves, well, we're looking at a zero ERA and 1.51 FIP. Even with Aceves, the 10:3 K/BB ratio is just stellar.
Will the rotation perform this well on the next pass? I'm willing to bet not. That's not to say they'll pitch poorly. They might post a performance that nets them another four — hell, maybe five — wins in the next five games. But the way they've pitched in their past five is nothing short of remarkable. That has lessened the pressure on the bullpen, forcing them to throw just 1.2 innings per game. That, as a side note, is how you build a good bullpen. Just build a rotation that limits their necessity.