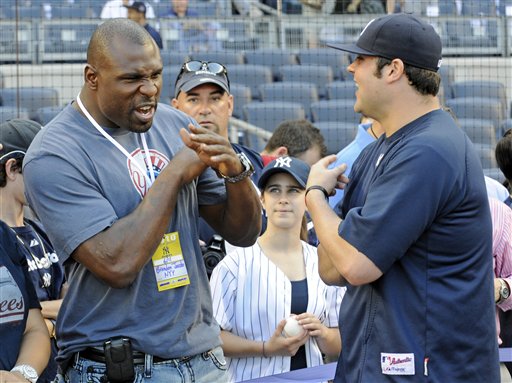 It's a fitting pitching matchup today, a pair of ace-level performers from 2009 that are finding success much tougher to come by in 2010. The similarities end there though, because Javy Vazquez did whatever he needed to do to get himself back on track (2.73 ERA in his last six appearances), but Wandy Rodriguez is still scuffling along. The only possible explanation is that he's on my fantasy team, and I had the nerve to call it a steal when I landed him 79th overall.
Anyway, here's this afternoon's starting nine…
Jeter, SS
Swisher, RF
Teixeira, 1B
Cano, 2B
Posada, DH
Thames, LF
Cervelli, C
Granderson, CF
Russo, 3B
And on the mound, Javier Vazquez.
First pitch is scheduled for 1:05pm ET, and can be seen on YES. Enjoy.