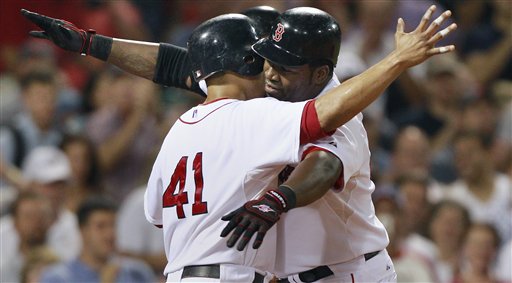 Oh boy, the Red Sox are in town. These games are always fun (or long and unbearable, to each his own), but there's very little on the line this weekend. I'm not sure the schedule makers anticipated that. No, the Yankees haven't clinched a playoff spot just yet, but they're dangerously close to doing so and could have that wrapped up very soon. In fact, they could clinch a spot as soon as tomorrow and with any luck they will.
What more is there to say? I'm sure Boston wants to come in and figuratively punch the Yanks in the mouth, but they've lost 15 of 21 games against New York since starting 0-8 against them last year. It's been a while since the Sox have punched the Yanks in the mouth, that's for sure. Anyway, here's the good ol' A-lineup…
Jeter, SS
Swisher, RF
Teixeira, 1B
A-Rod, 3B
Cano, 2B
Berkman, DH
Posada, C
Granderson, CF
Gardner, LF
And on the bump, it's Andrew Pettitte.
You can watch the game in one of two places: regular old YES or the MLB Network. Remember, regardless of what anyone tells you this weekend, the Red Sox are done. D-u-n. They could win every game the rest of the season and still miss the playoffs. So chillax and enjoy the rest before the playoffs.