Sometimes the choice is obvious. After the 2008 season the Yankees needed an ace. CC Sabathia had just become a free agent. After 2010 the Yankees have their ace, but certainly need a pitching upgrade. It just so happens that Cliff Lee is a free agent. In both instances the top pitcher was the Yankees top target. It didn't take all-night strategy sessions to determine their interest. But what if the two had become free agents in the same off-season, and the Yankees had enough payroll for just one? Which one would they sign?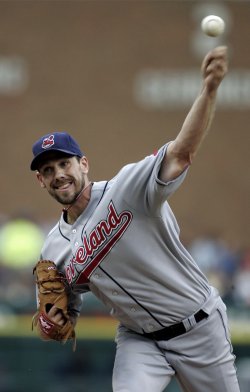 In terms of current abilities Lee holds the advantage. Over the last three seasons Lee has a better ERA, FIP, and xFIP. He also has walked fewer batters and had allowed fewer home runs. He also has the second highest WAR during that period, 0.6 behind Roy Halladay, despite having pitched 53.1 fewer innings. That isn't to knock Sabathia's abilities. He has been phenomenal in his own right during those same three years, producing a 3.07 ERA, 3.27 FIP, and 3.55 xFIP. But in terms of the guy you want starting 30-plus games in 2011, Lee is the superior choice.
When we consider a long-term contract Sabathia gains some ground. He is a full two years younger than Lee, which helps mitigate a multi-year deal. Then there's the matter of track record. The Indians put Sabathia in their rotation to start the 2001 season, and he's been a mainstay ever since. Lee, on the other hand, had cups of coffee in 2002 and 2003 before breaking in full-time for 2004. He also wasn't spectacular in his early years and eventually needed a minor league assignment in 2007 to figure himself out.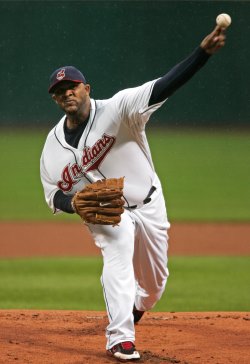 In his career Sabathia has pitched 2127 innings in 10 seasons. In those innings he has produced a 3.57 ERA, 3.58 FIP, and 3.80 xFIP. Those are excellent career numbers, and Sabathia has outperformed them ever since entering his prime (circa the 2006 season). Lee has thrown 1409 innings in nine seasons total, though he has pitched more than 179 innings in just six. Even with his recent dominance his career numbers do not stack up to Sabathia's: 3.85 ERA, 3.77 FIP, 4.16 xFIP. Over the long haul, Sabathia is clearly the more proven pitcher.
Health also works in Sabathia's favor. In his 10 seasons he has missed just 110 days total due to injury, and has never spent a day on the 60-day DL. The last time he hit the disabled list was at the start of the 2006 season. Since then he has missed zero days — the only time he showed he was even remotely injured was when he was pulled from a start in Florida last year. That is literally his entire injury history since April 2006. Lee, on the other hand, has missed 141 days in his career, including one 60-day DL stint, though that was all the way back in 2003. Still, the difference is huge. Sabathia's 110 missed days are spread over 10 years of service. Lee's 141 days are spread over seven years.
Cliff Lee might be the guy to choose on a one-year deal. In terms of current abilities, it does appear that he's a better pitcher than CC Sabathia. But when choosing which player more deserves a multi-year deal, the advantage shifts to Sabathia. He's been at it longer, is younger, and has a cleaner injury history. Lee's numbers in the past three years might be better, but not to the degree that would make him a better long-term risk. Thankfully, the Yankees don't have to make this choice. They can have both pitchers in their 2011 rotation. But forced to choose between the two for a free agent contract, give me Sabathia every day.