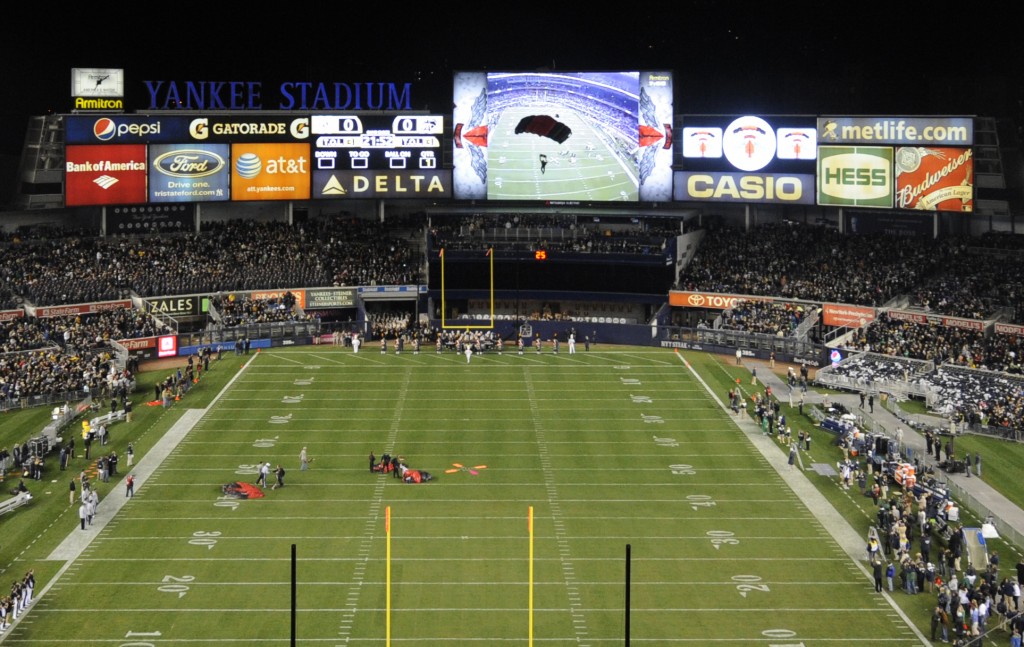 The Syracuse Orange (7-5 overall, 4-3 in conference play) have accepted a bid to play in this month's Pinstripe Bowl at Yankee Stadium according to the team, though their opponent still hasn't been confirmed. Based on my quick Google search, it appears that Kansas State is the favorite for the other bid. The game is scheduled for Monday, December 20th.
"We are thrilled to have Syracuse representing the Big East Conference in the inaugural New Era Pinstripe Bowl," said Hal Steinbrenner. "We expect the historic backdrop of Yankee Stadium and the many attractions of New York City to create a one-of-a-kind bowl event for the athletes participating and … Syracuse fans that will have the opportunity to watch their team play in person."
I know a few of our regulars are Syracuse alums, so any of you going to head out to the game? Based on what I heard, last month's matchup between Army and Notre Dame was a rather cool experience.
Anywho, here's tonight's open thread. The Texans are at the Eagles and you can watch if you have the NFL Network, otherwise you're stuck with the Rangers at the Islanders. It seems like all of the local teams have had the week off. Eh, whatever. Oh, and Lebron is going back to Cleveland tonight (8pm ET, TNT). I hear that's kind of a big deal. Talk about whatever you want, so have at it.