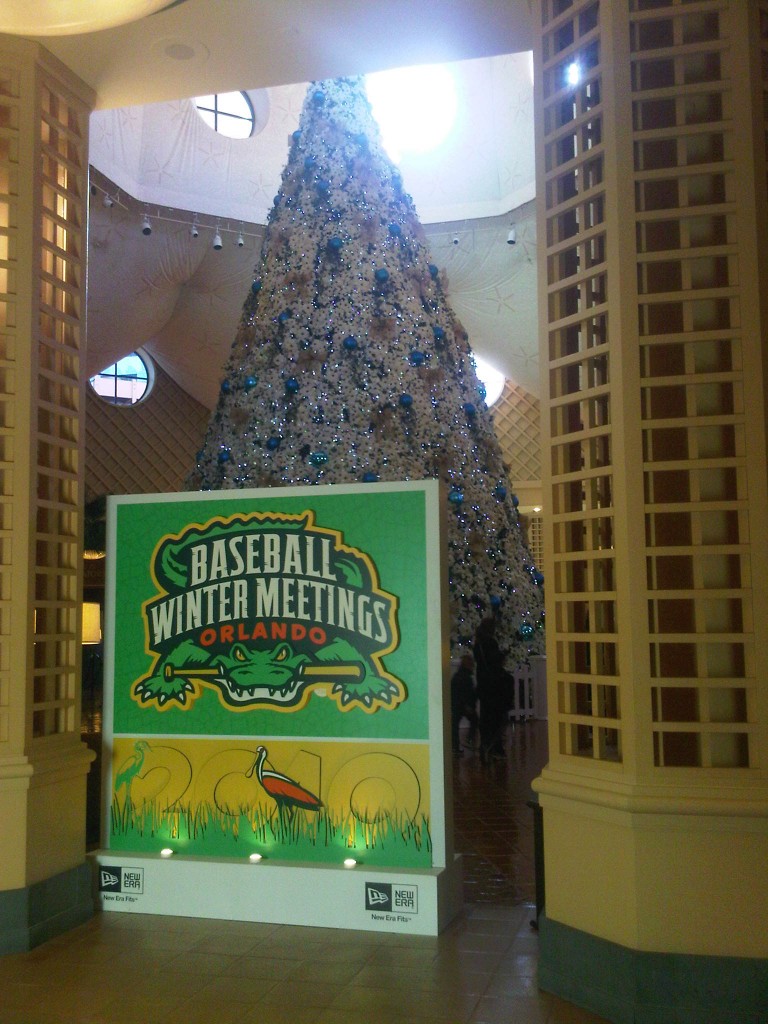 The 2010 Winter Meetings are officially closed for business, and Joe and I are currently on our way back home. We want to take a second to thank everyone we came into contact this week, both new acquaintances and old friends.
The New York  writers were welcoming and helpful as always, especially Erik Boland, Chad Jennings, Andrew Marchand, and Marc Carig. Jack Curry was awesome as well. Then there's the FanGraphs crew (Dave Cameron, Eno Sarris, and the dark overlord Dave Appelman who bought us not one but two amazing dinners), the ESPN gang (Amanda Rykoff, Keith Law, Jason Collette, Tommy Rancel), and then a laundry list of others (in no particular order): Craig Calcaterra (NBC), Maury Brown (Biz of Baseball), Andrew Johnson (AOL FanHouse), Alex Speier (WEEI),  Eric Hahmann (DRays Bay), Michael Fishman (Yanks' director of quantitative analysis), the dude Glen that we met eating lunch that was part of the Texas Rangers ownership group, the other guy whose name I can't remember that was wearing a 2000 Yankees World Series ring and now coaches in the Diamondbacks system that we met having drinks, Jayson Werth who we rode the elevator with minutes before his press conference but didn't talk to because his family was with him, and the staff at both The Dolphin and Yacht Club resorts. My only regret is not eating more of those undercooked chocolate chip cookies. There's a good chance I've forgotten someone, but I apologize if I did. We'll be at next year's meetings in Dallas, which will hopefully be just as awesome.
Oh, and of course, we can't forget the readers. Thanks for the great although sometimes maddening week. As a reward, I present to you this open thread. The Isles, Rangers, and Nets are all in action, plus you've got the Colts and Titans on the NFL Network. Talk about whatever your heart desires, just be cool about it.