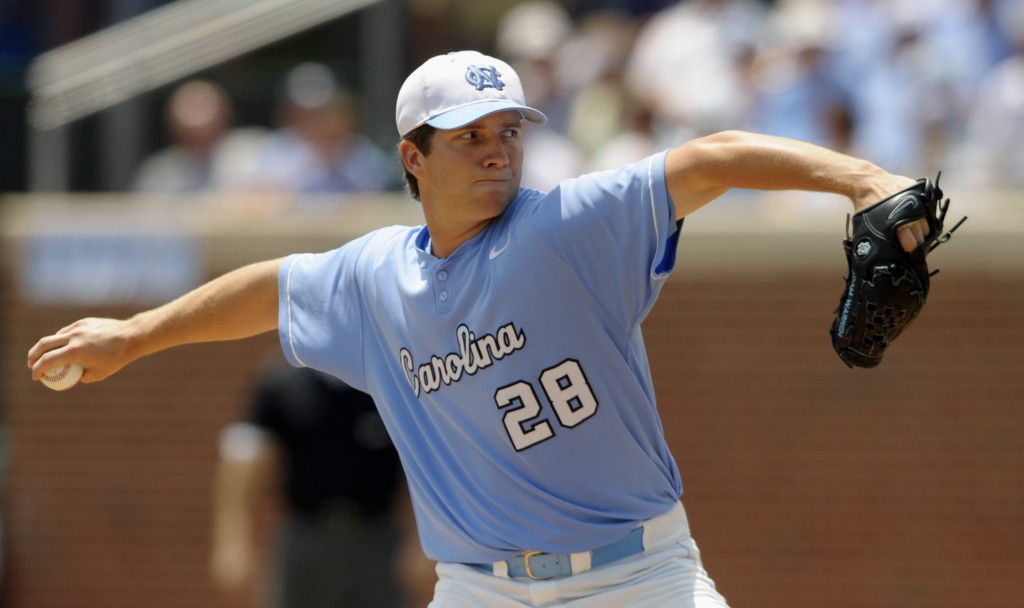 John Sickels of the Minor League Ball released his list of the top 20 Yankee prospects on Wednesday, led of course by Jesus Montero. Rather than simply copy and past the list here, I'll let you click through. What I do want to mention is Sickels' blurb on the overall farm system, which I'll stick right here…
This system has two excellent hitters at the top, but thins out quickly in position players with impact potential after that. The pitching is quite rich; I count eight guys with the ability to hold rotation spots at the major league level, including a couple of potential anchors, and there are more arms behind them.

The system has some toolsy outfielders and some interesting catchers past Montero and Sanchez, but could use additional depth. Overall, though, it is a system that has a lot going for it, and if some of the sleepers from the '10 draft pan out it can look even better next year.
The Yankees really went for upside in the 2010 draft with guys like Cito Culver, Mason Williams, and Angelo Gumbs, so most of their top shelf position players are still in the low, low minors. Montero and Brandon Laird are the only guys at the Triple-A level with the potential to be impact players at the big league level, and even Laird is on the fence in that regard. If he turns into a righty Eric Hinske (not a good comp, by the way), I wouldn't consider that to be much of an impact even though he'll certainly be useful.
The pitching is very important, because as we know the Yankees don't have much of it at the big league level. It's not just the Manny Banuelos-Dellin Betances-Andrew Brackman trio either, the Yanks have pitching coming in waves. The Triple-A level will offer David Phelps, D.J. Mitchell, Hector Noesi, and Andrew Brackman next season. Double-A will have the remaining two-thirds of the Killer B's, Adam Warren, and Graham Stoneburner. Below that you have Marshall and Jose Ramirez. It just keeps coming, which is a great thing because not all of these guys are going to work out. Some will get hurt, some will suck, some will get traded away. It's the nature of the beast. Unlike most of the position players though, the high-end pitching talent is no more than two years away, and that's being conservative.
As for Sickels' actual list, I don't have too many issues with it. No one strikes me as way out of place and the grades aren't worth the argument, though I do think Brett Marshall deserves to be a little higher. More importantly, there are 20 players on the list, and 19 of them play an up-the-middle position or pitch. The lone exception is Laird. Strength up the middle is absolutely key and the Yankees thrived on it for years, getting well above average production from shortstop, centerfield, and catcher throughout the late-90's and early-00's. If a prospect at an up-the-middle position can't cut it, he simply moves to a corner. If a prospect at a corner position can't cut it, well then he's out of luck. That why these guys are so valuable and why it's important to have hordes of catchers and middle infielders. They have value both to the team and for use in trades.
So I guess that's my minor league rant for the night. I'm just glad that despite all the holes in the big league roster, help is on the way in one form or another.