After losing out on Cliff Lee, the Yankees have more than $20M in 2011 payroll room to play with, and we've heard that they plan to spread the wealth around and shore up several spots rather than dump it all on one or two pieces. The process started on Tuesday when the Yankees agreed to sign catcher Russell Martin, who allows them to be patient with top prospect Jesus Montero while keeping Frankie Cervelli in a limited role. While Lee was busy finalizing his deal with the Phillies, we also learned that New York has interest in bringing back Jerry Hairston Jr.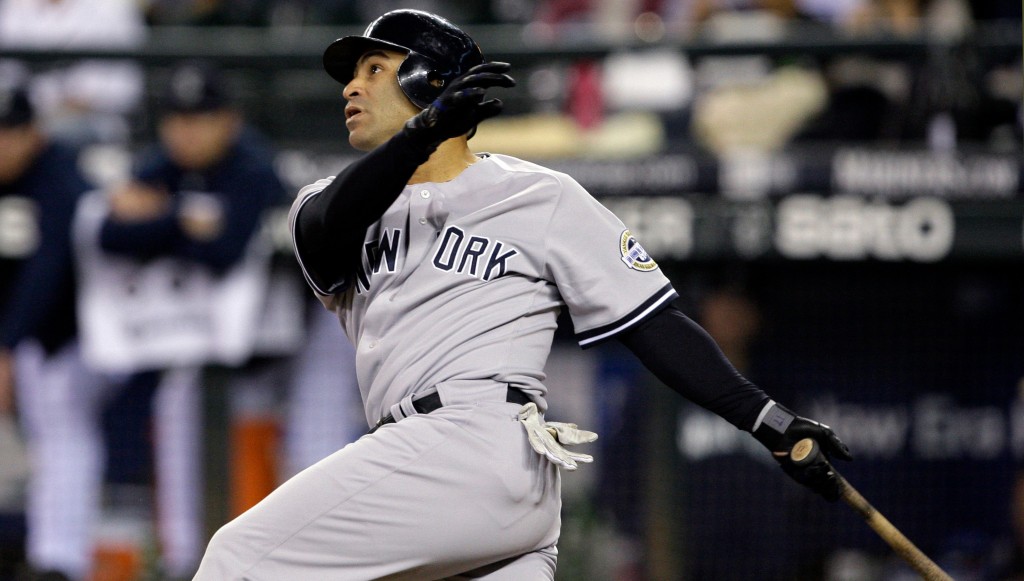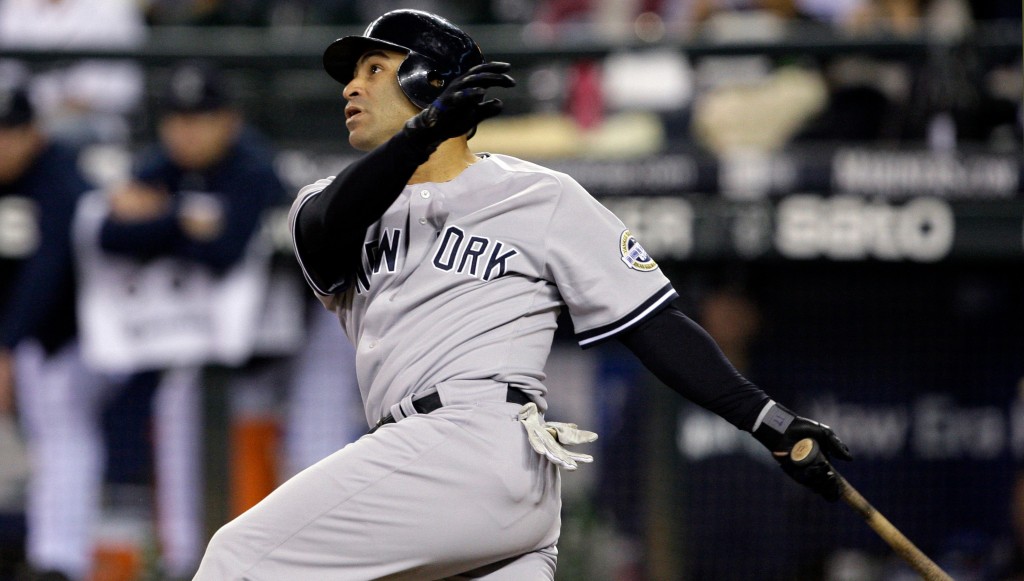 Hairston short stint in pinstripes was productive but not overwhelming. He reached base 32 times in 93 plate appearances (.352 OBP), and hit enough to post a .325 wOBA with more walks (11) than strikeouts (8). Jerry Jr. did all that while playing six positions, everything but first base and the battery. In the only postseason action of his career, Hairston made one spot start in place of the struggling Nick Swisher in Game Two of the 2009 World Series (1-for-3 with a strikeout) and came off the bench on six other occasions. You probably remember him best for racing around third to score from second on a walk-off error by Maicer Izturis in Game Two of the ALCS.
Jerry got his World Series ring then did what was best for him, signing for a guaranteed $2.125M with the Padres so he could play with his brother Scott (who the Yankees should totally sign). Forced into everyday shortstop duty due to Everth Cabrera's hamstring injury, Hairston put up a measly .287 wOBA in 2010. It wasn't just Petco Park either, his home wOBA (.318) was better than his road wOBA (.259). Jerry's season ended prematurely because of a stress fracture in his tibia (the bone between your knee and ankle), which came after an elbow strain. "Every step hurt, like needles were sticking me," he said. "I stopped thinking about the elbow. I was playing on one leg." I haven't found anything that indicates he won't be ready for the start of Spring Training, so let's just assume he will be.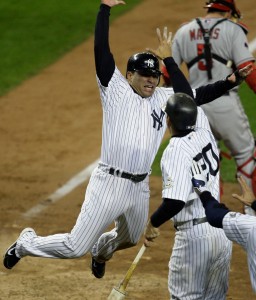 Evaluating bench options is pretty simple. Hairston can hit a little (career .257 AVG, .266 over the last three years) but does so without much power (career .113 ISO, .134 over the last three years), though he makes up for it with some secondary on-base skills. His walk rate is slightly below average at 7.4% career and 7.1% over the last three years, and he's got a bit of a knack for getting hit by pitches (one every 48.5 plate appearances for his career, the modern day HBP king Craig Biggio got plunked once every 43.9 PA in his career). That's allowed Hairston to keep him IsoD's (isolated discipline, same idea as isolated power but with OBP-AVG) right around 0.065 over the last six or seven years. It's not great, but if it was any better Hairston would be a starter. Unless his batting average on balls in play tanks, Hairston should get on base enough to be useful at the plate.
Of course, Hairston's calling card is his ridiculous versatility. Like I said, he played six different positions for the Yankees and I'm willing to bet he could handle first base if needed and even chip in an inning off the mound in garbage time at some point. He's got several hundred, if not thousands of innings of experience at pretty much any spot a team would use him, and his UZR's are generally positive. At 34 years old, I wouldn't expect him to be anything more than average at any position, which is perfectly fine. The best case scenario is something like 250 plate appearances with a .320 wOBA, which is good for about 1.0 WAR.
The Yankees are focused on upgrading the margins of their roster right now, and replacing Eduamiro Penunez as the utility infielder is one place they can do it. Hairston is probably going to end up commanding a salary around $2M, which seems high, but the Yanks are in the position to overpay a bit. They'll probably have to to get him to join their bench given their regular players. Unlike some other bench options out there, Hairston can handle shortstop, allowing them to use the other two non-backup catcher reserve spots on guys that can hit. I'm all for signing Jerry Hairston Jr. at this point in time, and really I'd love to see a package deal where his brother Scott comes along and replaces Marcus Thames as the righty bat off the bench. For once, the Yanks could start the season with a strong bench rather than worry about upgrading it at the deadline.