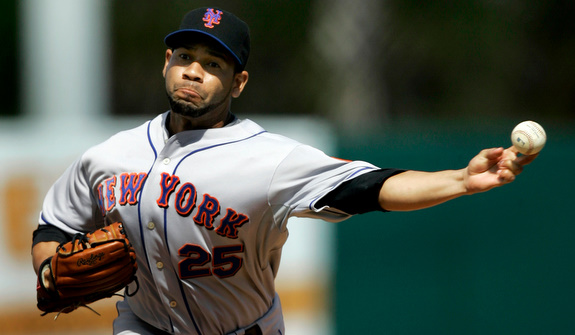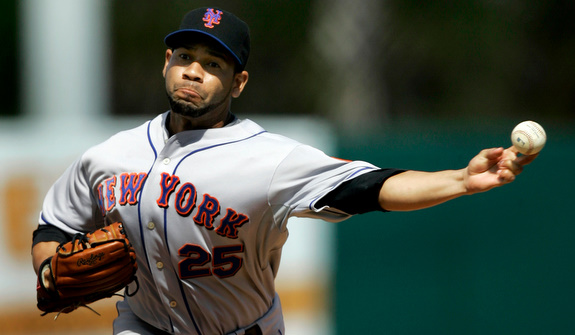 When the Yankees officially signed Pedro Feliciano to a two-year deal two days ago, they added the game's preeminent relief workhorse to their bullpen. Not only did the 34-year-old southpaw lead the league with 92 appearances last season, the most since Salomon Torres appeared in 94 games in 2006 and the second most in the last 31 years, but he also led the league with 88 appearances in 2009 and 86 appearances in 2008. Feliciano has appeared in 28 more games than any other pitcher in the last three seasons, 42 games more than anyone else if you go back to 2007, when he appeared in "just" 74 contests.
That high workload can be scary, especially when you factor in all the times he warmed up but didn't enter the game, but Feliciano is the definition of a lefty specialist. His career high in innings pitched is 64 set four years ago, and he's never faced more than 280 batters in a season. In Tuesday morning's blog post (Insider req'd), Buster Olney mentioned a) the Yankees intend to keep an eye on Feliciano's workload, and b) he actually pitches better on short rest. Allow me to excerpt…
The Yankees intend to moderate his workload – the left-hander has pitched in a whopping 344 games over the last four seasons — and hope this will make him more consistent.

But the funny thing is that his splits from 2010 on how rest impacts his performance are counter-intuitive  an upside pyramid from what you'd expect.

– OPS when pitching on zero days of rest: .583
– One day of rest: .641
– Two days: .820
– Three-five days: 1.036
– Six days-plus: 1.550
OPS is a nice quick and dirty number, but we know that OBP is more important than SLG, so it's not the best metric. I want to see how Feliciano has performed on various days of rest in terms of wOBA and as well as strikeout rate, so let's do that. In order to avoid a small sample, I used data from 2008 through 2010…



The league data is for relievers only, so starters aren't skewing the numbers at all. Also, it's better to have a lower wOBA+ and a higher PA/K+ in this case since we're talking about the opposing batter's performance and Feliciano's strikeout rate, respectively. Also, we might as well just throw out the data for games pitched on three or more days rest, the sample is just too small. If we want to lump it all in with the two days of rest data and call it two or more days of rest, we get a 113 wOBA+ and a 101 PA/K+ in 78 appearances. Not all that hot.
So as it turns out, Feliciano is better when he's used quite heavily, considerably better in fact. He holds opponents to about 90% of the league average offensively on a day or less of rest, though his strikeout rate remains at or above average regardless of how many days he's had off. Without going into wOBA+ and all that, it does appear that he's tired down the stretch in the past, presumably as that heavy workload starts to catch up to him during the summer. That's why it'll be important for Joe Girardi & Co. to monitor Feliciano's workload throughout the season, because you want him to be healthy and effective down the stretch. September and October is when you can run him into the ground and use him five days a week, when there's a little more at stake.
A lot of times we'll hear television announcers say that so-and-so wants the ball everyday and needs to pitch a lot to be effective, but I've always kinda brushed that off as another way of romanticizing the game. We all want to think it's full of these big tough guys that will pitch until their arms fall off and what not, but we all know that's just not how it works. Feliciano appears to be a rare breed though, the kind of guy that thrives when he's used often. He won't throw many total innings and shouldn't face any right-handers, but it'll be nice to have some (theoretical) predictability from a lefty reliever for once.