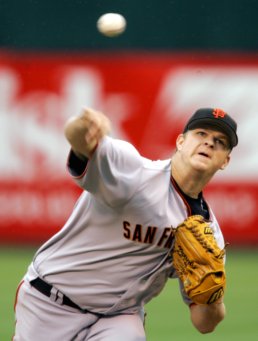 Imagine this:
It's March 27th, three days before the official end of Spring Training, and after a turbulent offseason, the atmosphere around Steinbrenner Field has been mercifully uneventful – even a shade optimistic. Save for some minor scrapes and bruises, everyone on the 25-man has, at some point over the past four weeks, uttered a  version of being in the best shape of his life to a herd of restive beat writers. Only this time, it's not merely a cliché: Alex is healthy and spry; Jeter, who gives his best blue steel on the cover of S.I.'s new Baseball Preview alongside the headline "Something to Prove," has streamlined his swing; Gardner's wrist is pain-free and is proving to be a non-issue at bat and in the field.
There are other encouraging signs. Robbie Cano is emerging as a polished, poised, vocal leader; and Rafael Soriano claims he doesn't care about amassing saves or basking in adulation because what he's always wanted most was to a.) play for the New York Yankees and b.) win a World Series ring. Even Bartolo Colon appears rejuvenated: Without the benefit of slimming in-season pinstripes, Colon has nevertheless looked svelte and focused in limited appearances, and has even caught on video sharing a post-intra-squad sprint with Mo Rivera. Cleveland will enjoy having him back.
Still, as the Yankees prepare to head north, the back end of the starting rotation remains stubbornly in flux. As unsettled as it was in early February, Colon, Sergio Mitre, and Freddy Garcia have proven to be exactly who we thought they were. Unless a major move happens within the next week, the Yankees will start the 2011 season with their worst rotation since the days when Live Strong bracelets and Sidney Ponson jokes were all the fashion.
Yet Cashman seems to be holding firm to his maddeningly Buddhist mantra of "wait and see." The market, he says, will "develop" during the season. It's frustrating from a fan's perspective but also the most prudent stratagem at the moment. With the Pettitte retirement creating a back-end of the rotation that rivals the Pirates in cumulative WAR and star appeal, competing G.M.'s can smell angst sweat wafting from Tampa. Cash is right: now's not the time to mortgage the farm for the Brian Moehlers and Miguel Batistas of the world.
But then the text comes:
Cash, it's Sabean. You need a horse, I need a Cano. Cain for Robbie, straight-up.
What about Freddy Sanchez?
Let me worry about Freddy. He's a survivor.
And there you'd have it: what we've been clamoring for ever since Cliff Lee took his decoys and double-barrels with him to Philly. Finally, a young, polished, durable number two to slot right between C.C. and Hughes for at least the next two seasons.
Just as we had halfway convinced ourselves that there were worse things in this world than a straight-as-a-string 84 MPH Freddie Garcia fastball (there aren't), just as we were preparing to settle for the likes of Joe Blanton or the loping cadaver of Kevin Millwood, Brian Sabean swoops in to rescue us from The Summer of Meat. But like any trade that benefits both teams, it will burn like acid. The Yankees would be acquiring the 26-year-old Cain at the expense of losing arguably their most potent offensive force in the prime of his career.
So here's the question: If he were granted the autonomy to do so (and there's no guarantee of that), would Brian Cashman go through with this deal? Moreover, should he? Refusing to close on a Johan Santana trade in the winter of '08 put into full relief Cashman's dogma of "not paying twice" for a desired player, regardless of how good he is. But that was before Cliff Lee became available last July, mid-pennant-race – and before the Yankees had a single trade chip that could yield a pitcher of Lee's caliber.
On the one hand, Matt Cain is a bona fide stopper. Arguably among the top 20 pitchers in the game, he's the definitive workhorse, averaging 210 IP since his rookie campaign in 2006 and topping out at 223.1 this past season. This is no small feat, considering how rarely young pitchers are given opportunities to pitch through late-inning, high leverage conditions. And yet, Cain doesn't seem to show any of the telltale signatures of the Verducci effect. In fact, he turned in yet another superb all-around season in 2010, posting a 130 ERA+, 7.3 H/9 and a Halladay-like 1.084 WHIP. Which makes him better than Joe Saunders.
As good as Cain is, he has yet to enter the pantheon of excellence occupied by the game's truly dominant aces. A close look at Cain's career stats reveals some minor eyebrow-raisers among his peripherals: above-average fly ball tendencies – always a concern in Yankee Stadium – and a curiously elevated xFIP, that was recently challenged in a fascinating piece over at Paapfly.com.
Still, there are no major warning signals that color Cain's long-term performance outlook. He's just not elite, which is fine. Not being a shutdown ace is the one quality that could render him even remotely attainable on the trade market. Trade market untouchables Josh Johnson, Cliff Lee, Adam Wainwright, Felix Hernandez, Halladay, and Sabathia are all superior to Cain – though not by much. In fact, Cain's career 126 ERA+ ranks him ninth among all active pitchers, ahead of Sabathia, Justin Verlander, Dan Haren, Chris Carpenter, and Zack Greinke. Also, it bears repeating: Cain's still only 26. His most productive years may be yet to come.
In tomorrow's post, I'll turn my attention to Robbie Cano and his overall value before attempting to determine whether or not the Yankees would benefit from such a trade. In the meantime, if you were Cashman, would you?